3 min read
Getting Started with B2B LinkedIn Advertising
For engineering and technical companies that leverage social media in support of their overall marketing strategies, LinkedIn is a great marketing channel to consider. No other social media network is as tailored to engineering and technical professionals, making it an ideal channel to target your content to the right audience.
Since engineers and technical audiences are investing their time in LinkedIn, should you allocate a portion of your advertising budget to LinkedIn advertising?

Definitely! Although, you'll want to take a few things into consideration before taking the LinkedIn advertising plunge…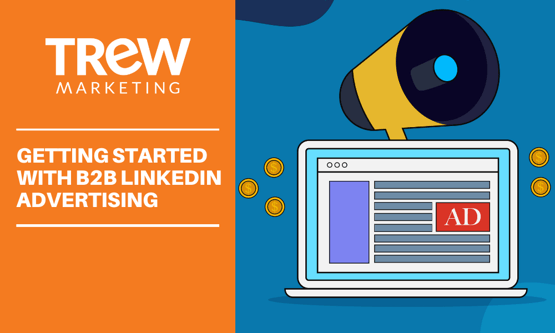 How Much does it Cost to Advertise on LinkedIn?
In short, there is no one-size fits all answer. You can get started with any budget and stop your advertisements at any time. LinkedIn advertisements are sold through an auction. When you run advertisements, you compete with other advertisers who want to reach a similar target audience.
LinkedIn lets you choose the type of activity you want to pay for. You'll need to select the advertising format and pricing options that work for your marketing goals:
Cost-per-click (CPC)- Pay when people click on your ad. Use CPC if you want to drive traffic to your site or generate leads.

Cost-per-1,000-impressions (CPM)
Pay when your people see your ad. Choose CPM when your goal is to drive awareness.

Cost-per-send (CPS)- Pay when Message Ads are successfully delivered. Use CPS to drive highly qualified leads or event registrations.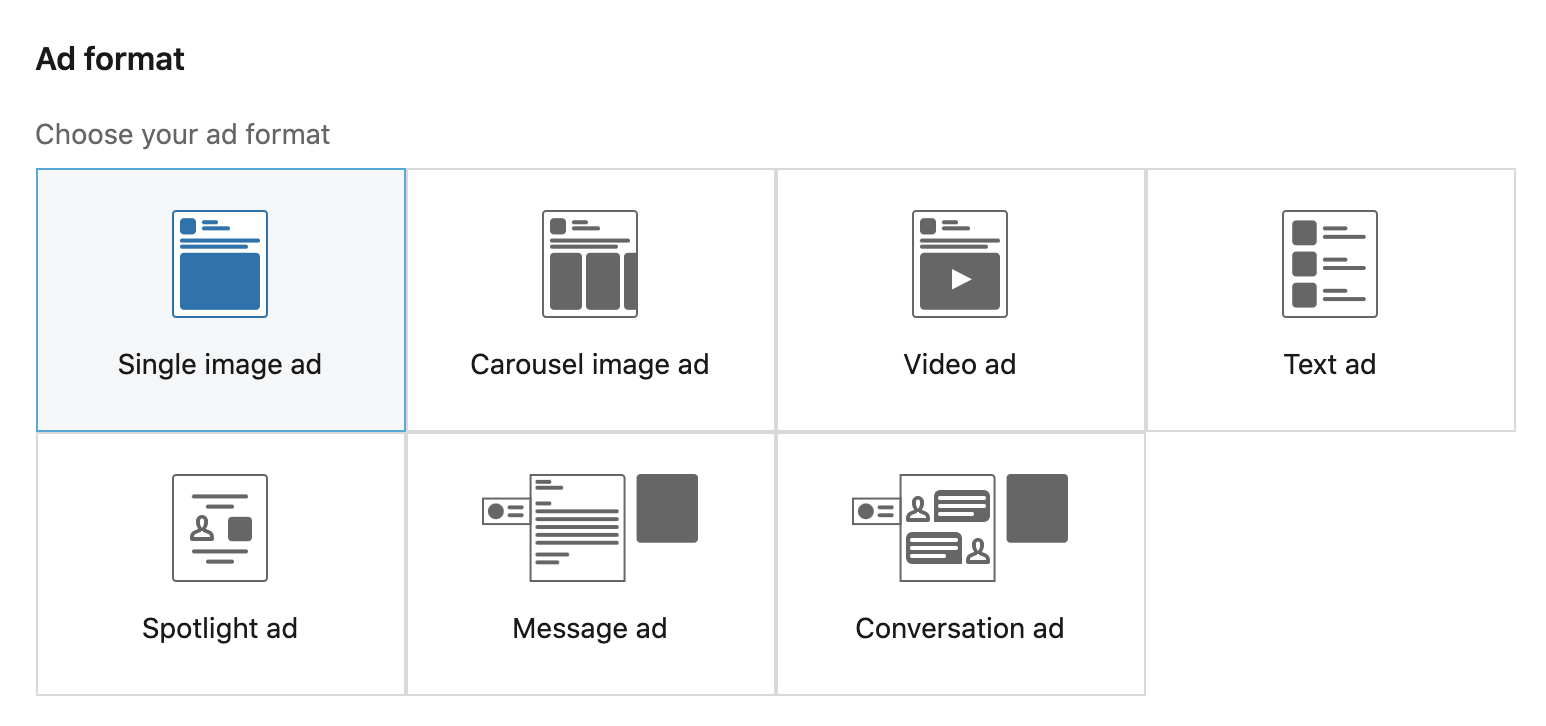 There are three ways to control your advertising spend on LinkedIn:
Total budget-

If you want your campaign to deliver as fast as possible for a specific budget, then only set a total budget.

Daily budget-

If you want your campaign to deliver as fast as possible for a specific budget, then only set a total budget.

Setting bids- Set the maximum amount you're willing to pay for clicks, impressions, or delivered InMails. You will never pay more than the price you bid.
At TREW Marketing, we recommend a minimum of $50 a month for one advertisement, or $1,000 a month if running multiple variations. It's important to note that having a strong strategy in place will help ensure the effectiveness of your LinkedIn advertising campaign.
How do I Get Started with my First LinkedIn Advertising Campaign?
With a fully developed target audience, you're ready to begin the advertising campaign development:
Open your LinkedIn advertising account in Admin Tools-> Sponsor an Update. You will be required to link your company LinkedIn page during the initial account set-up or set up a page if you do not already have one.
With your newly created LinkedIn advertising account, consider developing multiple campaign groups. This will be beneficial if you are conducting more than one advertising campaign at a time.
Create a new campaign either on the dashboard page, or within a specific group.
Choose a name for your new advertising campaign and select an objective (awareness, consideration, or conversion). For example, if your goal is to push your target audience to a specific page on your website, such as a product case study, choose consideration/website visits.
Tailor the appropriate parameters for your LinkedIn advertising campaign

Audience
Format
Placement
Budget and schedule (LinkedIn will make a recommendation here. Although, you'll have the option to adjust as needed)
Options specific to your campaign objective (ex: conversion tracking)

With your campaign parameters completed, you are now ready to develop your LinkedIn advertising content. In this stage, you can:

Select and promote a recent LinkedIn company post.
Select and update content from your Showcase Page.
Develop a new LinkedIn advertisement.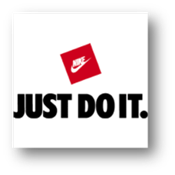 Are there any Specific Best Practices or Tips when Advertising on LinkedIn?
Develop multiple placements and TEST, TEST, TEST! After a few days or weeks make the necessary adjustments so you can achieve the best results from your placements.
Aim for advertising content that generates qualified leads.
Target placements by job function and not job title.
Leverage video and attractive visuals whenever possible.
Not sure what content to promote? Go with a LinkedIn post that has received strong engagement on your company page.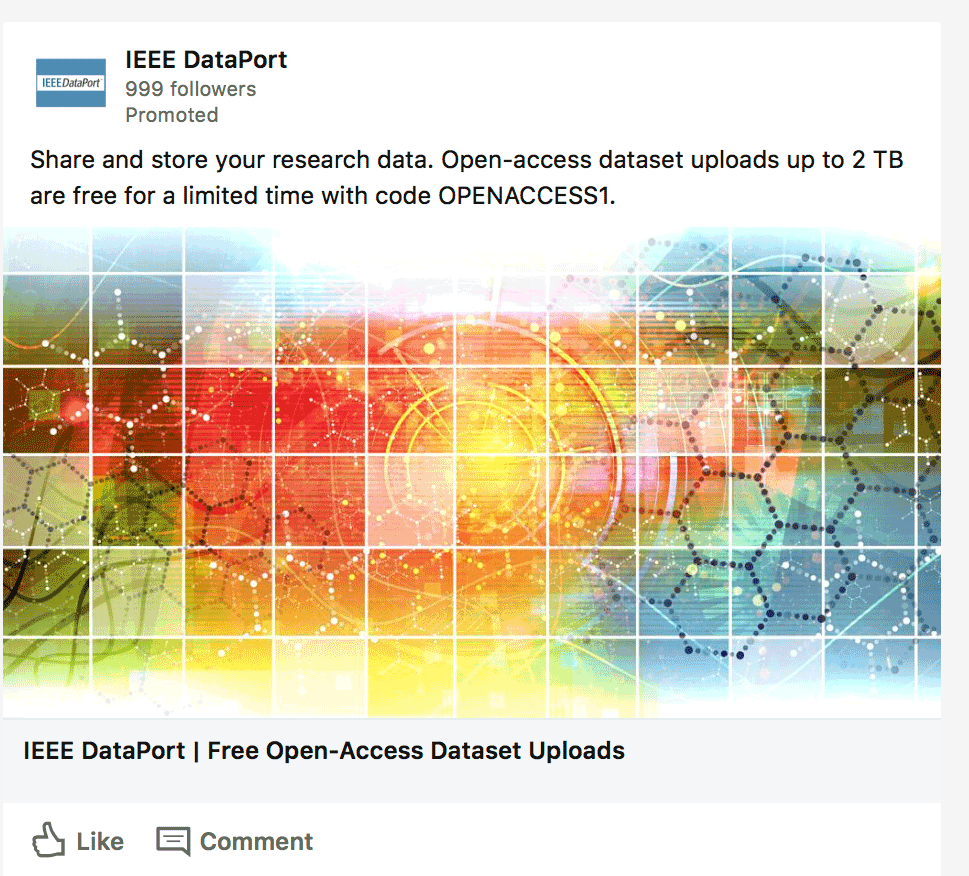 For engineering and technical audiences, LinkedIn is a very effective platform that can help you achieve your marketing goals. We hope these steps and tips make it easier for you to begin advertising on LinkedIn.
---
If are developing a marketing plan for the year ahead, click here to download our marketing planning guidebook. This guide, tailored to technical B2B business and marketing leaders, walks you through TREW's proven marketing planning preparation, including advertising strategy.

Erin has worked with more than 40 technical companies across website strategy, content development, sales enablement, and marketing tool stack development. She's a strategy-first marketer with a passion for persona development and a deep understanding of how marketing metrics tie into the bottom line. Erin holds a B.S. in public relations with a minor in anthropology from the University of Florida. She lives in Austin, TX, with her husband John and their dog and cat.
TREW Marketing is a strategy-first content marketing agency serving B2B companies that target highly technical buyers. With deep experience in the design, embedded, measurement and automation, and software industries, TREW Marketing provides branding, marketing strategy, content development, and digital marketing services to help customers efficiently and effectively achieve business goals.