Is it time for a new corporate slide deck? Your corporate deck contains a brief story – an overarching presentation about your company. It should include your potential customer's pain points, the industry challenges, your company overview, your solutions, and results or a testimonial.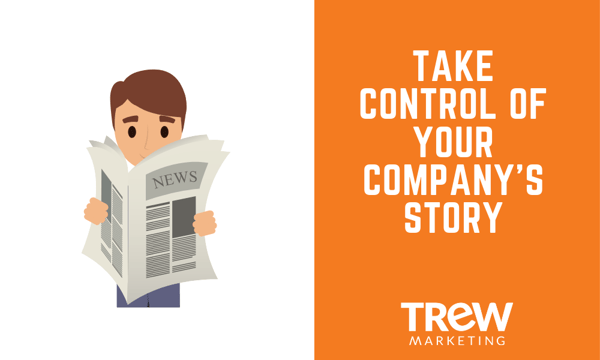 Should your deck be refreshed? Does your current deck:
Meet customers where they are in the sales cycle?
Tell the story of your company the way you perceive it now?
Use clean visuals that match the tone of your company?
Contain templates so your engineers can add slides full of specs and data?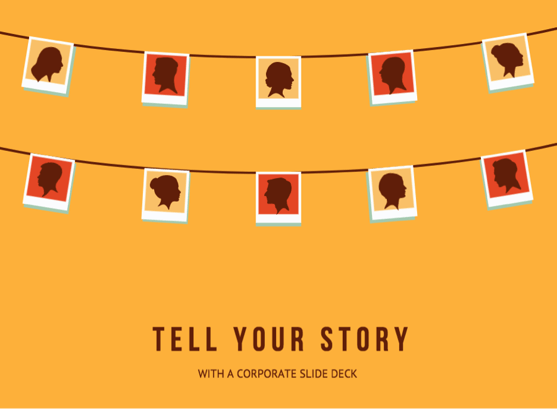 If not, let's work on it. It's ok if your corporate slide deck isn't in great shape now. You should actually create your deck last. First, create your company positioning and messaging before you start trying to add visuals. Asking someone to visually communicate an idea that can't be articulated clearly with words will be really challenging.
Here's why a new corporate deck is important:

Your existing deck may be addressing an old sales cycle
The sales process has changed. As a vendor, your face-to-face interaction with a customer has been pushed to the end of the funnel.
According to a recent
, more than 60 percent of the buying process happens online for most engineers.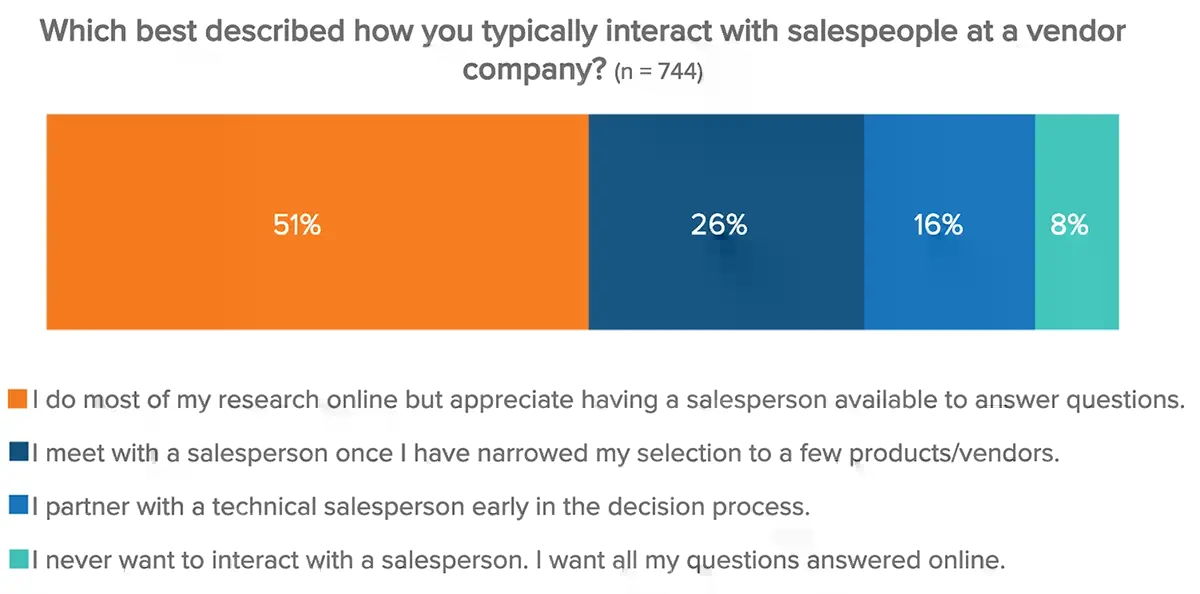 Today, customers don't interact directly with a company until they are ready to buy. Now, sales decks help to qualify leads that already know they have a challenge and are actively looking for a solution, rather than try and prove to a customer that they need what you're selling. The deck helps relate to the potential customer's problem and position a company's product or service as a trustworthy solution. The deck builds rapport.
Tell the bigger story
Instead of jumping into specs of your product or a comparison with your customers, a planned, designed slide deck helps you tell the bigger story about your company and prove yourself as an expert in the field.
Like every good story, your corporate deck should
Relate to the customer by showing you understand the customer's needs and the ramifications of their problem
Introduce your company's product or service as a solution
Show how your solution specifically addresses their needs and makes their company the hero
Prove yourself – through results metrics, customer testimonials, or case studies
Tell the same story
When members of your engineering team or sales staff tell your story, they likely gravitate to specific aspects of your product or solution and base the way they tell the story on their personality. One of your lead engineers may be highly detailed and technical, meticulous with specs and copious in explaining leading theories, while another may be focused on market trends and conversation. These people and their insight are highly valuable, but for brand consistency, it's best to give each team member the ability to tell the same story.
Following the Relate/Introduce/Show/Prove framework above to create a consistent story all team members can share.
BONUS TIP: We recommend you leave talking points in the notes section of your corporate slide deck and also record a member of your leadership presenting your slides (this can be a voice-over-slide-progression format, like a webinar). Make this recording available for internal access at all times so that staff can reference the core presentation and message in preparation for any presentation they may give.
Create visuals that match your tone
There's a lot of liberty in images and graphic elements, but choose a few style options and stick with them. This will help give your brand and message a consistent feel.
When you're deciding how to design your slides, consider your tone:
A formal tone may have a white background with simple headlines, a clear image, and bullet points on each slide
A conversational tone may have a few more colors with bold statements and infographic-style graphic elements
A technical tone may focus on images of customer applications, technical diagrams, and bulleted technical details
A leadership tone may include full-bleed, clean stock images, and industry data points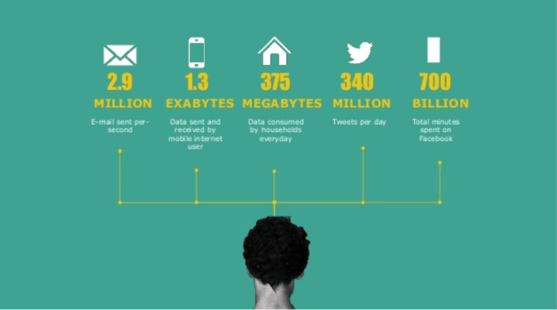 A conversational, infographic-style slide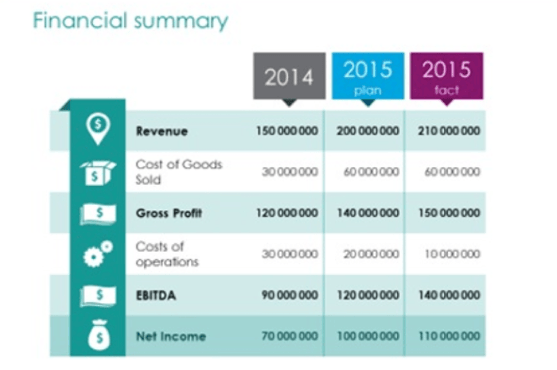 A formal, straightforward slide
Give your sales team a tool and templates to start with
The corporate slide deck will arm your sales and engineering staff with a tool – they won't feel like they need to create a presentation or talking points from scratch. Instead, they can spend their time truly understanding the audience and customizing their points to their audience. The consistent deck will also help ensure your teams are sharing the same story externally. It will be evident to your customer – whether they are interacting with digital content, working with a sales team, or beginning project work with your staff – who you are as a company, what solutions you offer, and how you approach those solutions.
Every engineer has slides full of data that they just love. Let them keep those slides, but add them after the company overview and slightly modify them to match the corporate presentation.
Consider the types of slides your engineers frequently use, and make templates for those slides. Typical templates in high demand include:
Product family
Product specs
Industry experience
Customer application
---
Are you ready to take your brand to the next level? Learn how to differentiate your B2B company by downloading our free ebook, Smart Messaging for Engineers.