SERVICES

Marketing Planning
- Annual Marketing Planning
- Campaign Planning
- Product Launch Strategy
Brand Marketing
- Brand Positioning and Messaging
- Rebrand and Acquisition Marketing
- Brand Identity and Creative
Content Marketing
- Content Planning
- Technical Writing
- Content Promotion and Advertising
Website Services
- Website Strategy
- Technical Web Content
- Corporate Web Pages
HubSpot Services
- HubSpot Onboarding + Training
- HubSpot Audits + Optimization
- Marketing, Sales, CMS and Service Hub
Sales Enablement
- Sales Enablement Strategy
- ABM Strategy
- Thought Leadership Content
6 min read
Expand Content Marketing Plans with Trade Media Channels
We talk a lot about content marketing and publishing compelling technical content to your site that captures your audience, engages them, and converts them into leads. But, what about when you're launching a new product, building thought leadership, or looking to grow your audience aggressively? Today, we're sharing 5 ways you can engage with technical trade publications and news media to grow your audience.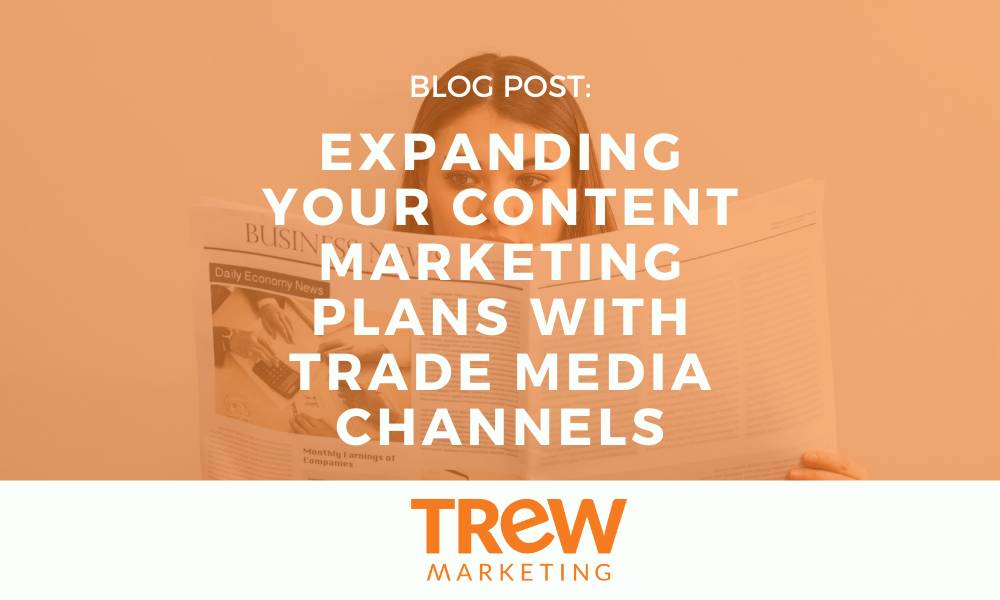 To work with external news outlets or trade publications and attract new prospects, gain thought leadership, and build your brand, you'll need to know relevant trade publications, build relationships with editors, consider advertising, wire news, and even look to existing online communities.
To cover branching out to external media channels, we've created a Media Miniseries on our Content Marketing, Engineered Podcast -- some specific episodes are linked below.
1. Identify Relevant Publications
Trade publications are a great outlet to partner with as an external channel. By exploring trade publications, looking at what topics they cover, and familiarizing yourself with their future plans via their editorial calendars, you can get an idea of what topics are relevant to their audiences and decide which publications capture the attention of your target audience.
During this process, look back to your personas -- it's not necessarily about gaining coverage in every publication, but rather, in the ones that matter most to your specific customers.
Looking for a starting list? Consider the following publications:
For a broad scope of engineering news:
For Design Engineers:
For Systems Integrators:
For companies working in aerospace:
This is by no means an exhaustive list, but will give you a start with a few outlets.
In addition, pay close attention to outlets that accept contributed content (like Microwave Journal). If you're already developing content for your own site, consider pitching that content as contributed content for an external publication to reach the publication's audience. If the publication does want to include your content. you'll need to wait to publish the content on your own site and comply with their republishing requirements -- but you'll be reaching a different (and likely largely untapped) audience for your company.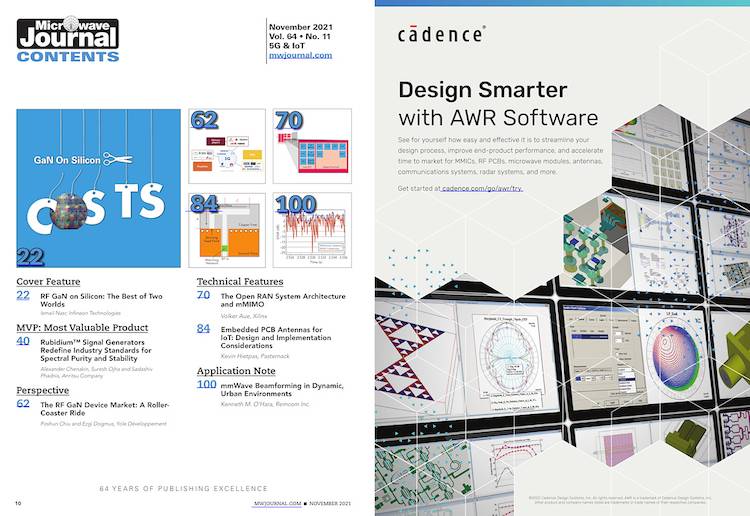 Consider pitching to publications like Microwave Journal that accept contributed content.
2. Build Relationships with Editors
Now that you know what outlets are significant to your audience, start to see who is writing for these publications. Most publications have full-time editorial staff as well as contributed content from people who work in the industry.
Building relationships with editors means reaching out with your thoughts on the industry, engaging with these editors on twitter and at trade shows, or offering to show product demos or give a brief company overview. Like any relationship, one-way communication that only benefits you isn't helpful. Editors are experts in the industry, just like you, and are looking for conversation.
Securing editorial coverage in external publications is considered earned media --content created by editors and technical SMEs, where no money is exchanged.
For more, check out our recent interview with Gary Lerude, Editor at Microwave Journal.
3. Consider Advertising
Today's advertising looks far different from the advertising of the 90s (remember vying for full-page print ads?) or the early 00s (really, really annoying banner ads, anyone?), Today's advertising ranges from placed ads on websites to email marketing, sponsored podcasts, and even placed gated content like white papers or technical briefs.
Publications that produce successful advertising results don't start with an advertising product, they start with marketing goals and then align ad products to meet those goals.
Advertising in publications is considered paid media -- content that's paid by a company to be placed in an external location (like a publication) -- this includes both traditional banner ads and content that's written by an organization who pays to place it on a publication's site.
Looking for more? Listen to our Introduction to Advertising with Lee Douglas or dive deeper into matching your marketing goals with advertising products with Patrick Carmody
4. Wire Consistent News
News releases, when wired consistently on reputable platforms like Cision/PR Newswire or Businesswire, support search and help generate third-party content.
Because news releases are valued as accurate and official forms of communication, journalists see them as a starting point for new articles. Without having to schedule interviews with hundreds of journalists, you're able to provide the facts and details in a streamlined way. When you do reach out to editors, you can add valuable detail or an additional quote or interview opportunity on the topic that would make what they write newsworthy.
With your news release posted on a third-party wiring site and other media sites that pick up and feature releases, you're creating a series of backlinks to your site as well as associating your company name and any keywords included in the release together.
In addition, many wiring sites have such a high search ranking that your news release will remain on the first page of search results for your company name for months or even years.
5. Look to Communities
From our research, we know that engineers look to content written by other engineers: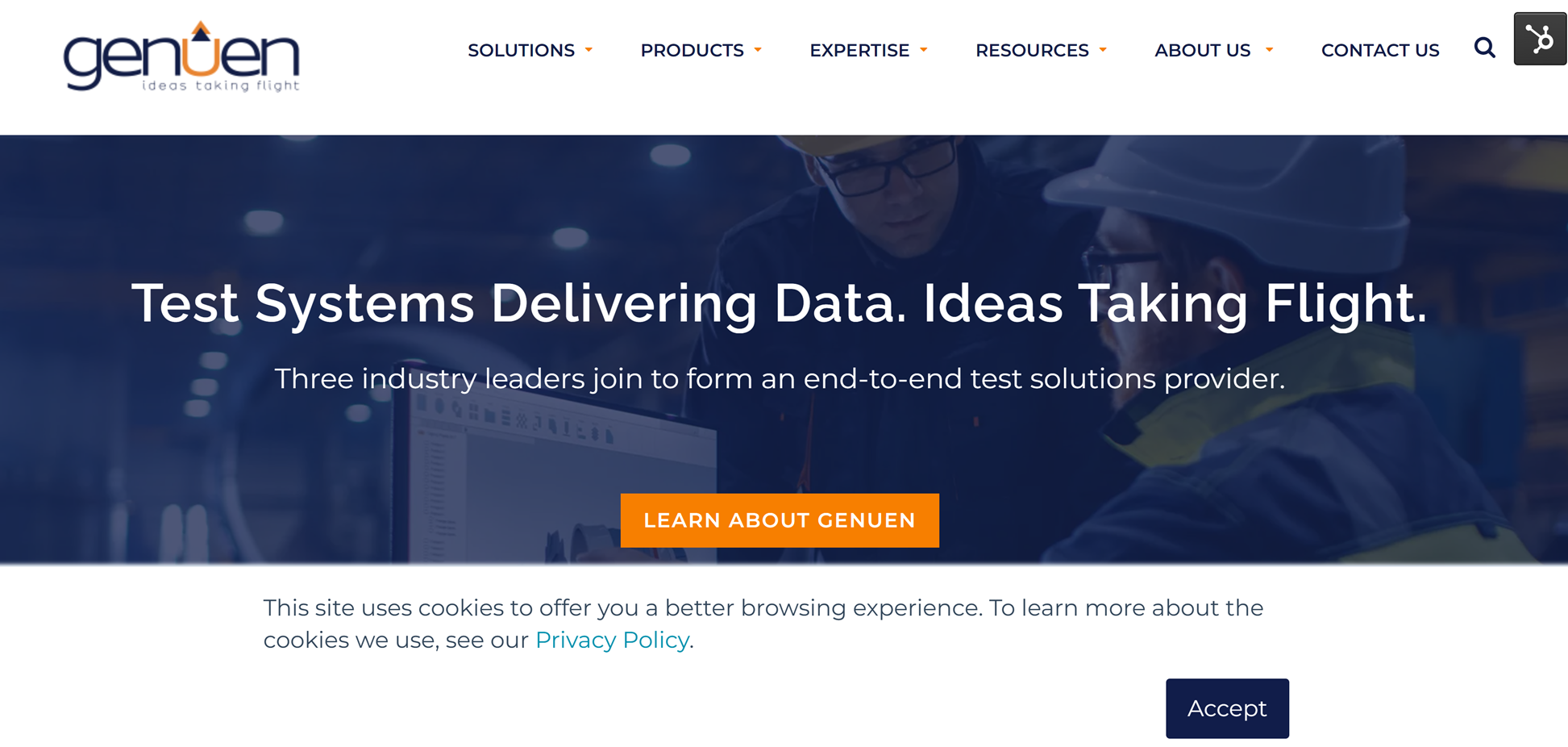 For this reason, engineers look to content that has technical depth and a tone that's relatable. When writing content for your website or writing gated content like white papers and ebooks, writers leverage SME knowledge, customer interviews, research, and additional knowledge to create content. If engineers are looking for content off your site, forums or communities are a great resource.
Reddit (especially for software companies, or services companies who offer software programming) is a great place to search for and comment on relevant topics. Currently, I have a client covering deterministic Linux applications. When researching, I quickly found a Reddit forum started years ago but updated as recently as a few days ago where I could recommend our SMEs comment using the messages developed for the content we're creating. This is a great example of both content re-use and expanding our message into new, external media channels.

In addition, Elektor is a magazine that also has a strong community forum called Elektor Labs where users can test hardware, tinker with new technologies and share what they've created. If you have customers experimenting with your products or platforms you think Elektor would be interested in sharing your hardware with their community, this is a great example of an additional media channel you can use to connect with prospects.
Learn more about Elektor from Erik Jansen, Managing Director of Elektor on the Content Marketing, Engineered podcast.
Each of these actions can help you expand your audience by engaging with prospects on other platforms and driving them back to your site. These opportunities can build brand awareness as well as drive leads for specific campaigns.
---
Watch or Listen to the Media Miniseries on the Content Marketing, Engineered Video Podcast
For even more episodes on engaging media to expand your marketing channels, listen to the entire Media Miniseries on our Content Marketing, Engineered Podcast.
---
Need help actually writing the content you're looking to publish?

Morgan believes that the process of brand positioning and messaging powers companies by aligning corporate leadership, building a story that fuels staff and engages customers, and creating a foundation for consistent content – and she's seen these results come true for TREW clients time and again over the last decade. She holds degrees in Public Relations and Spanish, with a minor in Business from The University of Texas at Austin. Morgan, her husband, and three kids recently moved from Austin to downtown DC, where they enjoy walking the city, visiting the local museums, and playing a guess-who-is-in-that-motorcade game.
TREW Marketing is a strategy-first content marketing agency serving B2B companies that target highly technical buyers. With deep experience in the design, embedded, measurement and automation, and software industries, TREW Marketing provides branding, marketing strategy, content development, and digital marketing services to help customers efficiently and effectively achieve business goals.