With Google's 2021 Algorithm revamp on the horizon, now is the time to focus on the technical SEO performance of your website.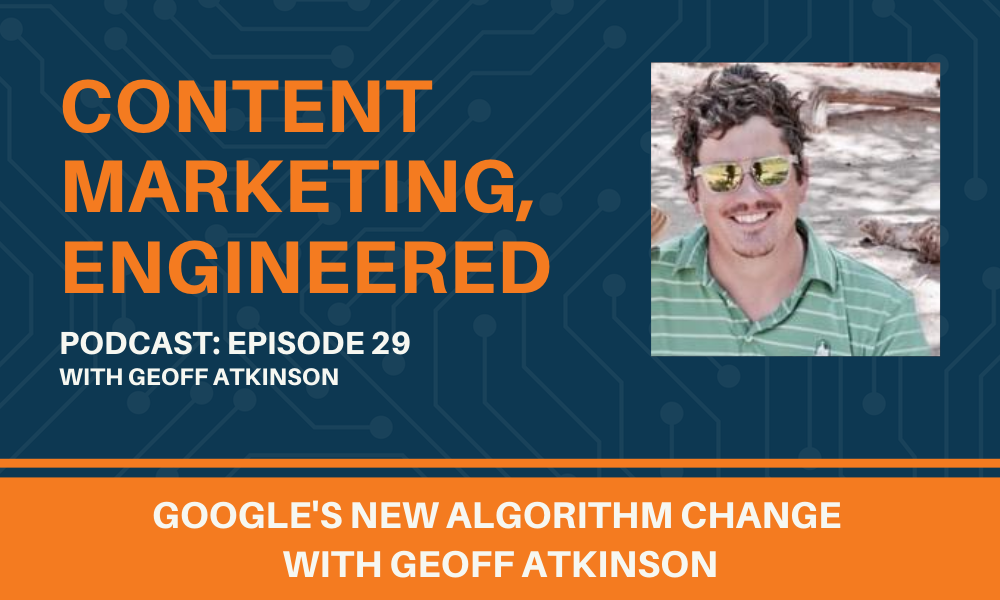 Huckabuy Founder and CEO Geoff Atkinson is no stranger to SEO. In his previous position as SVP of Marketing at Overstock.com, he introduced SEO as a channel and grew revenue from $0 to $300M while going head-to-head with Amazon in the late 2000s.
In this episode Geoff and I discuss the important role technical SEO (things like page speed, structured data and dynamic rendering) plays in search performance. It can seem like foreign topic to marcom professionals, but without a focus on both the technical and content SEO side of the house, you are holding yourself back from seeing better results.
Geoff fills me in on how Google has planned a pretty major algorithm change in 2021, and has announced this change earlier than previous changes to give companies a chance to adjust their strategies. The change centers on customer experience on your website, and technical SEO is at the forefront. According to Google, customer experience will be measured by "a set of metrics related to speed, responsiveness and visual stability."
Web hosting platforms stop short of ensuring all technical SEO aspects are performing to the highest standards. This is why Geoff created Huckabuy, to help companies with this important aspect of site optimization.
Resources