2 min read
Create High-Performing Technical Content with Peter Matthews
Content marketers focused in deeply technical industries have unique challenges, from breaking down the complex into the consumable, managing SME writing anxiety and striking the right educational/promotional balance...while making it all interesting.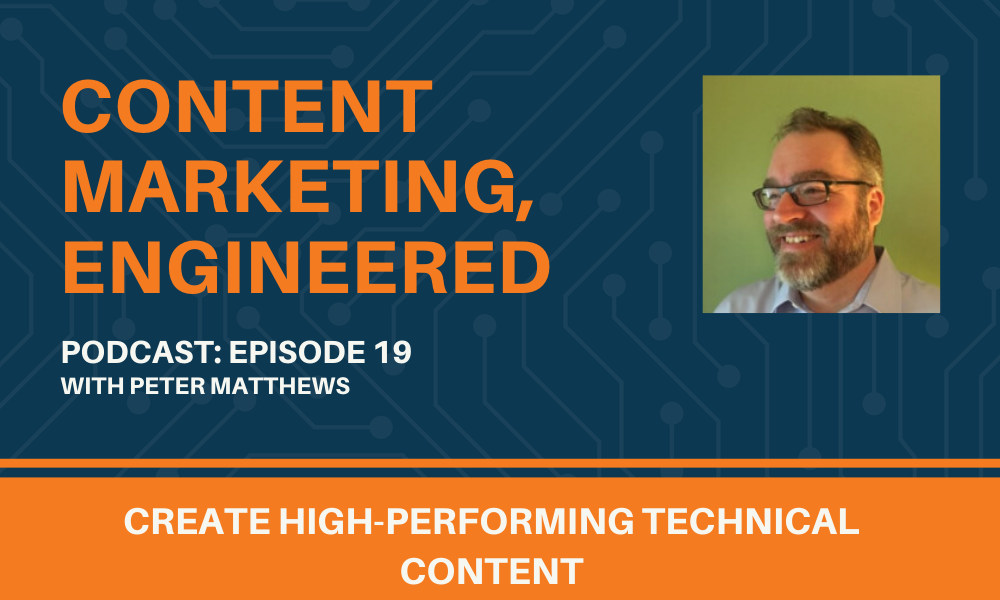 Peter Matthews, Senior Technical Marketing Manager at Knowles Precision Devices is a skilled architect of content for design engineers. Through his degree in physics and industry experience in sales and marketing mixed with on-the-job trial and error, Peter has honed a high-performing, predictable content marketing strategy.
During content planning, Peter and his team start with the broad business goals and marketing plans for the company, such as product launches (and the education needed leading up to the launch, particularly for highly technical concepts) and events. They then layer on thematic planning using content clustering.
When it comes to content development, Peter has found that the ideal team includes the subject-matter expert (SME), a writer with some industry experience, and a Knowles marketer. The marketer's role is to facilitate the conversation, ensuring the SME strikes the right balance of information and that the material reinforces company brand messaging and themes. He found that by having specific team roles, along with a clear process, help to reduce SME writing anxiety.
Peter has found much success with repurposing, whether it be breaking down a long piece of gated content into smaller bite-size blog posts or taking an evergreen content piece such as an application note and publishing it on an industry publication website such as Microwave Journal, Microwaves and RF and Electronic Design.
Resources