2 min read
TREW Marketing Selected to Join HubSpot Advisory Council
On the heels of marking our 5th year as a HubSpot Partner, we are honored TREW has been invited to join a select group of agency business leaders to form the first HubSpot Partner Advisory Council (PAC). This intimate group of 15 agency leaders is tasked with helping to shape the future of HubSpot's Partner Program.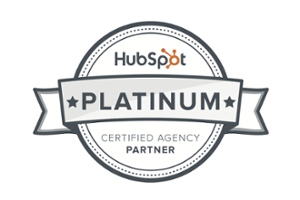 "As an agency owner who's been leading marketing teams for over twenty years, I can say without hesitation HubSpot's commitment to its partners' growth and success is only surpassed by its best-in-class software technology," said Wendy Covey, Co-founder and COO of TREW, and HubSpot Advisory Council member. "As HubSpot looks to grow adoption with its expanding SMB business technology stack, I am thrilled to work alongside this impressive group of top agency leaders on the council to ensure the partner community potential impact is understood and we find ways to support this key channel in new and diverse ways."
The North America and Latin America HubSpot PAC was formed in July 2017 and will meet monthly to discuss program changes, product betas, new partner tools, and more.
"Our partners have played an integral role in getting HubSpot and the inbound movement to where we are today. Their insight and experience has proven to be invaluable, and with the PAC, we're hoping to better collaborate with our partners and tap into that well of information," said Kate Walsh, VP of Global Partner Services at HubSpot. "We're honored that our partners are willing to provide us this support and can't wait to see what we're able to achieve together."
The inaugural members of the North America and Latin America PAC are:
Learn more about HubSpot's Partner Advisory Council.
Looking to learn more about HubSpot? Watch our HubSpot Demo webinar.