These days, I spend a majority of my time in HubSpot. Whether it's designing a web pages, writing a blog, scheduling an email, gathering metrics, or creating a landing page form, HubSpot makes my job easier. While I may have drank the HubSpot kool-aid, there's a few key reasons companies are moving toward HubSpot once they see the power of this platform.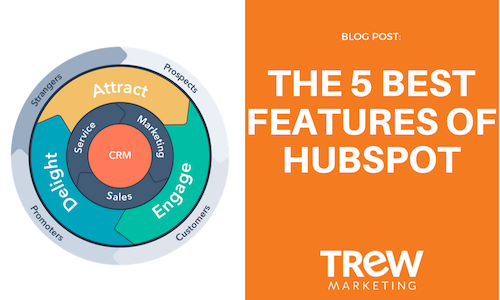 1. Automated Emails and Workflows Make Your Life Easier
Before HubSpot, I had to login to MailChimp or Constant Contact to send newsletters and promotional emails. With HubSpot, you can automate emails to send out every time someone submits a form on your website. For example, when someone downloads a white paper or gated piece of content on your site, HubSpot gives you the ability to send out an email with a link to the white paper PDF in an automated email. This is an easy way to impress web visitors.
HubSpot also allows you to set up email workflows. Workflows help marketers automate tasks such as email sends and contact list changes. You can set up workflows in HubSpot to send a series of emails based on content that contacts interact with. Workflows also help you to automate sales processes like setting up un-enrollment triggers.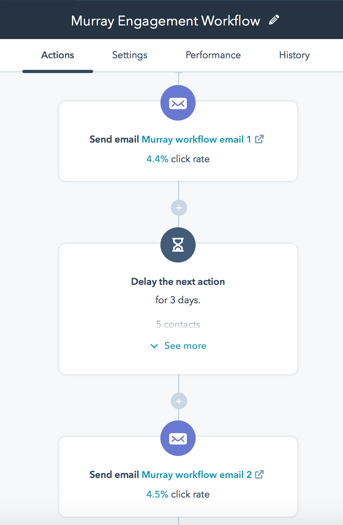 Here's a HubSpot workflow that sends an email series to a specific buyer persona group.
2. Marketing Reporting and Metrics in One Place
Marketers without HubSpot have to spend more time gathering metrics across platforms. I remember the days when I would have to go to Google Analytics, social media channels, my marketing automation platform, and my CRM in order to build my monthly metric report. HubSpot changes the game by housing all these marketing metrics in one place. You can set up dashboards in HubSpot so you can quickly see how your efforts are going.
Because HubSpot has all these metrics in one place, you end up getting deeper insights into how content is attributing to revenue streams. You also can set up campaigns to track how emails, web pages, landing pages, blog posts and other campaign pieces are working together to achieve your goals. With advanced metrics like these, you can finally get insight into what's working and what's not. This helps you make data-driven decisions when marketing planning.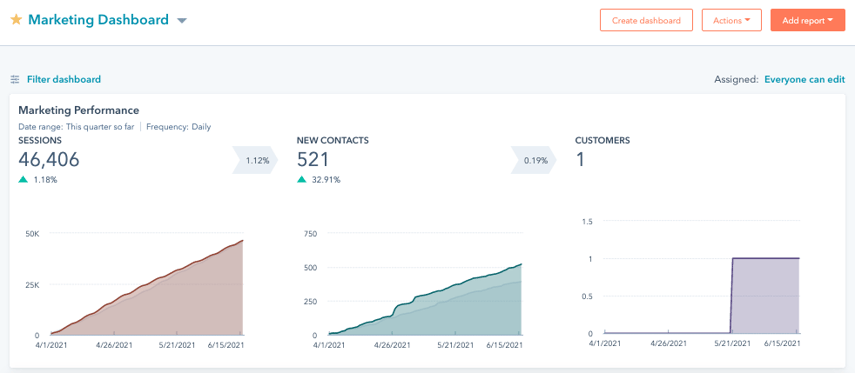 Here's a look at a marke9oting dashboard in HubSpot.
3. CRM with In-Depth Insights into Contacts
HubSpot hosts both your website and your CRM. This means you get more insight into how contacts are interacting with your website and content. With HubSpot's CRM, you get a breakdown of web pages your contact visited and emails your contact opened. This gives your sales team better data into what contacts are interested in. For instance, if you know a contact has been reading content on test systems from your website, you can send an email to this particular contact with additional content on test systems. Marketing and sales exist to help potential buyers solve problems, and with HubSpot sales, you can better assist contacts with in-depth insights like these.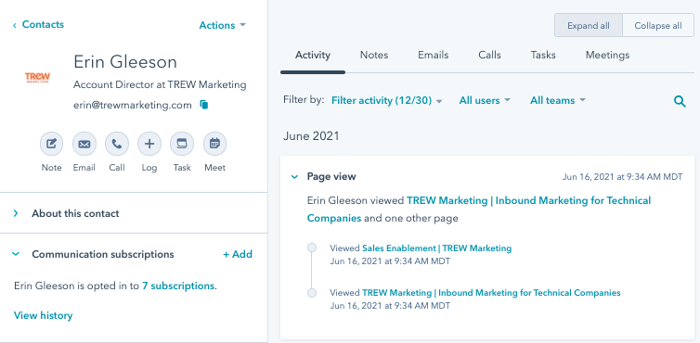 HubSpot's CRM gives you an in-depth look at your contacts and deals.
4. Built-In Service Requests
HubSpot released the Service Hub that allows companies to take care or service and warranty issues within HubSpot. You can integrate forms with the Service Hub so that when someone fills out a service request form on your site, this automatically creates a service ticket. The Service Hub also integrates with your CRM so you can see Service tickets that a contact has filled out.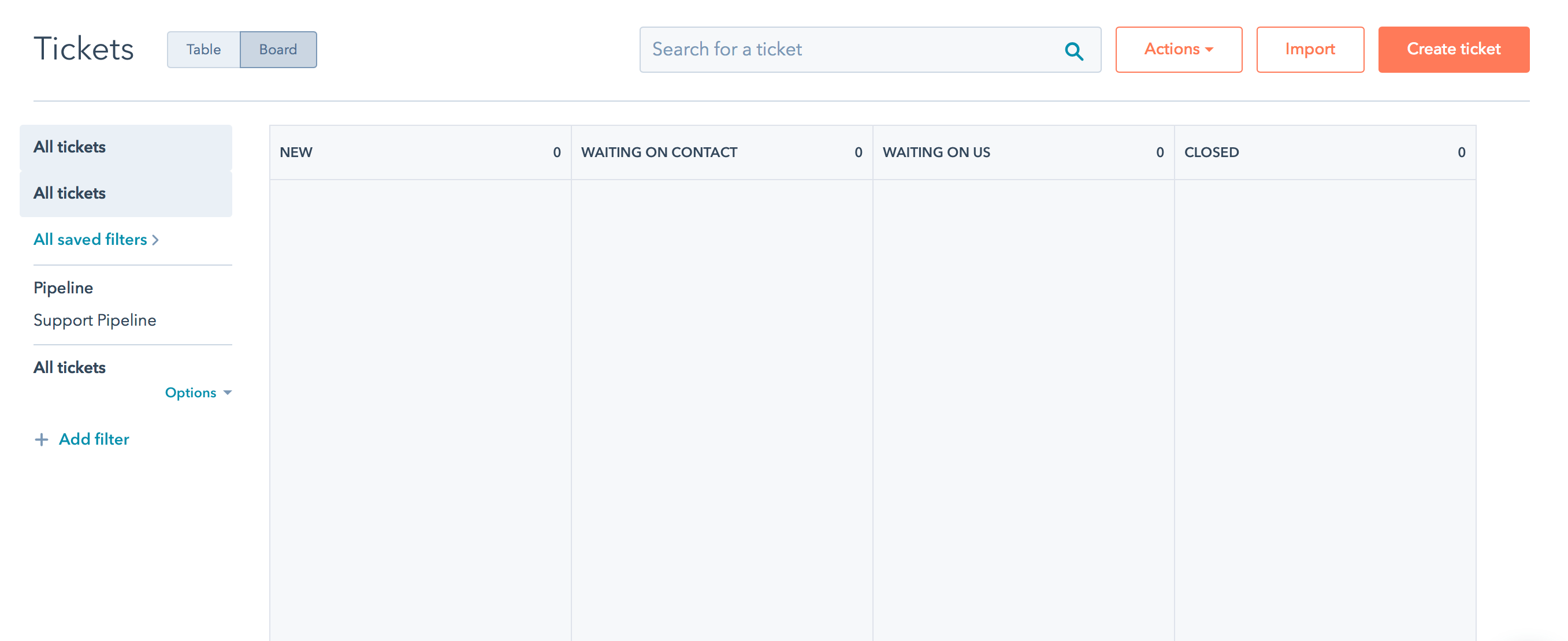 HubSpot makes it easy to set up tickets and other service request in this easy-to-use platform.
5. Intuitive and Easy-to-Use Marketing Platform
Marketing platforms can be complicated. HubSpot's platform is simple and intuitive across the board. In fact, I commonly hear clients exclaim, "oh this is easy," while I'm stepping them through a HubSpot training. Creating blog posts, web pages, landing pages, and emails all happen on an almost identical user interface so you feel comfortable throughout the platform. When you do get stuck on something, HubSpot has easily searchable how-to blog posts on any and every piece of the platform. Or you can fill out a service ticket and get a call from a HubSpot member in less than 5 minutes.
---
Looking to learn more about HubSpot? Watch our HubSpot Demo webinar.