3 min read
Writing Course and Coaching for Marketers Targeting Technical Audiences
When you're in charge of content marketing for a technical company, the list of content that you need for your sales team, your website, and your marketing program never ends.
But, creating content that's technical and compelling is a massive challenge.
We've outlined the framework used with more than 100 clients over the years to create effective content – from blog posts to technical white papers to corporate slide decks.
If you're looking for in-depth training on creating content for technical audiences, we're offering a course that combines lessons and coaching: Content Writing, Engineered.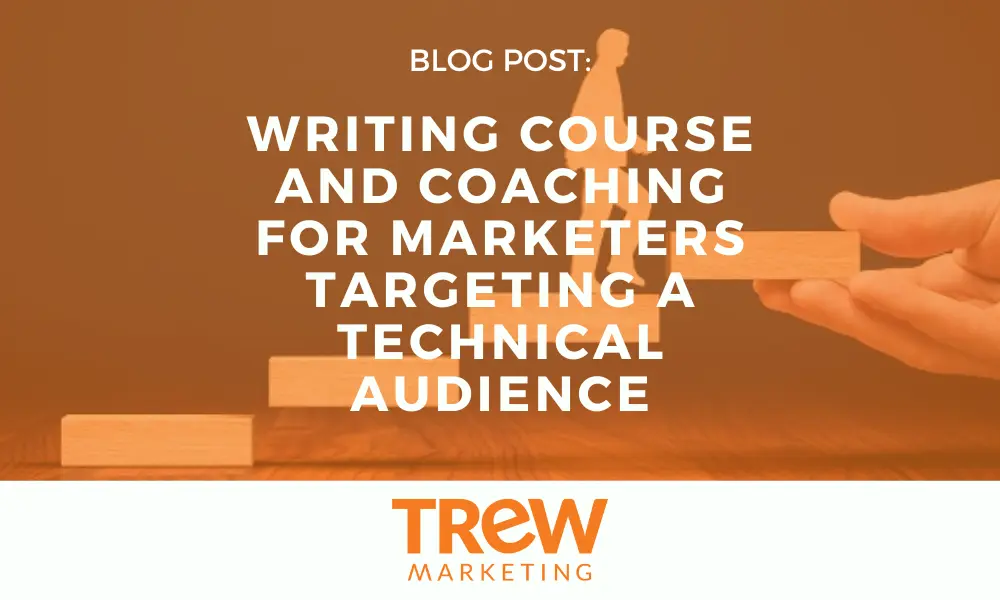 Content Writing, Engineered is a 6-week course that takes participants from writing fundamentals to a final piece of promotion-ready content, with expert, real-time feedback all along the way.
It's dedicated, outsourced writing training and live coaching specific to companies reaching technical audiences.
Each week includes:
Lessons: 1-3 hours of guided instruction
Practicum: An assignment, each building on the prior week so you finish with content that's ready to publish and promote
Coaching: A 1-hour live group coaching session with course participants, led by professional senior technical marketing experts
Peer Interaction: A private Slack channel for additional networking and peer feedback
The course will instruct and coach participants as they go from blank word document to final content, like this:

With the course, you'll get instruction and feedback, finish with a final piece of technical content, and be able to use the step-by-step lessons over and over again throughout the year.
You'll be able to achieve repeatable success.
This course is ideal for marketers who want to create better technical content more easily, marketing teams doubling down on creating more content, and engineers looking to reach their prospects with engaging, actionable content.
Find out more information, sign up, or contact us for group discounts or specific questions today.
Want to Learn More About our Approach Before Enrolling?
We're giving a first look into our content development playbook and writing process in our free class, B2B Content Writing 101.