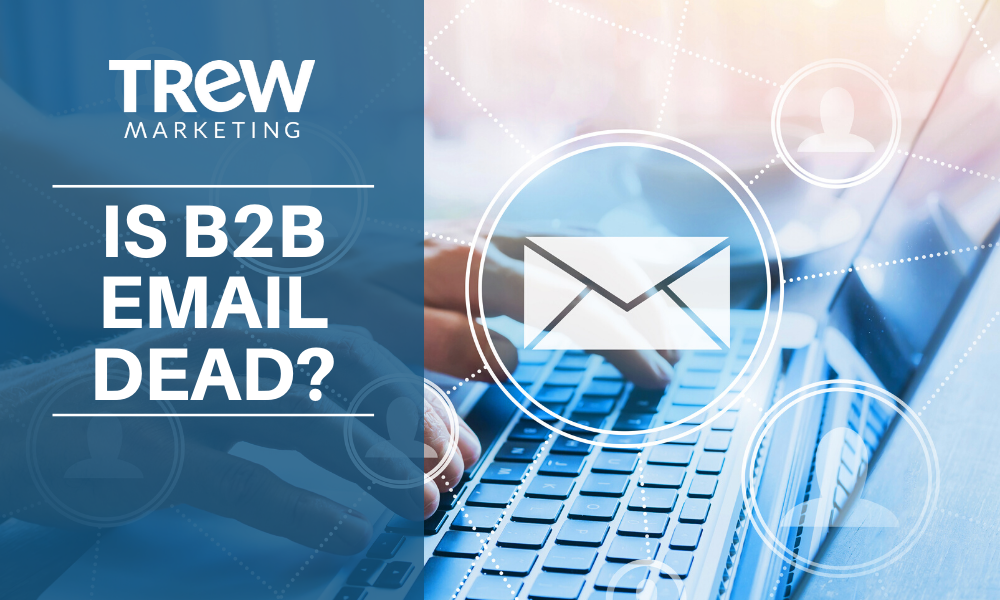 Of the many avenues to reach B2B customers these days, many wonder, is email a dead end? Our
on engineers and technical buyers says no and shows that engineers are still looking to their inboxes for information.

Next to websites and online trade publications, e-newsletters and vendor/publication emails are considered somewhat to very valuable to engineers. 39% of engineers subscribe to 3-5 e-newsletters and 16% subscribe to six or more. We have found that the majority scan the subject lines to see what seems intriguing and delete the rest.
But what is special about email that makes it "alive" in today's age of numerous marketing channels? Email is one of the few channels that allows businesses to build an authentic connection between people, which makes it both a relationship-building and profit-building tool.
Here are some ways you can use email to connect with your buyers:
Build Relationships: Build connections through personalized engagement.
Brand Awareness: Keep your company and your services top-of-mind for the moment when your prospects are ready to engage.
Content Promotion: Use email to share relevant blog content or useful assets with your prospects.
Lead Generation: Entice your subscribers to provide their personal information in exchange for an asset that they'll find valuable.
Product Marketing: Promote your products and services.
Lead Nurturing: Delight your customers with content that can help them succeed in their goals.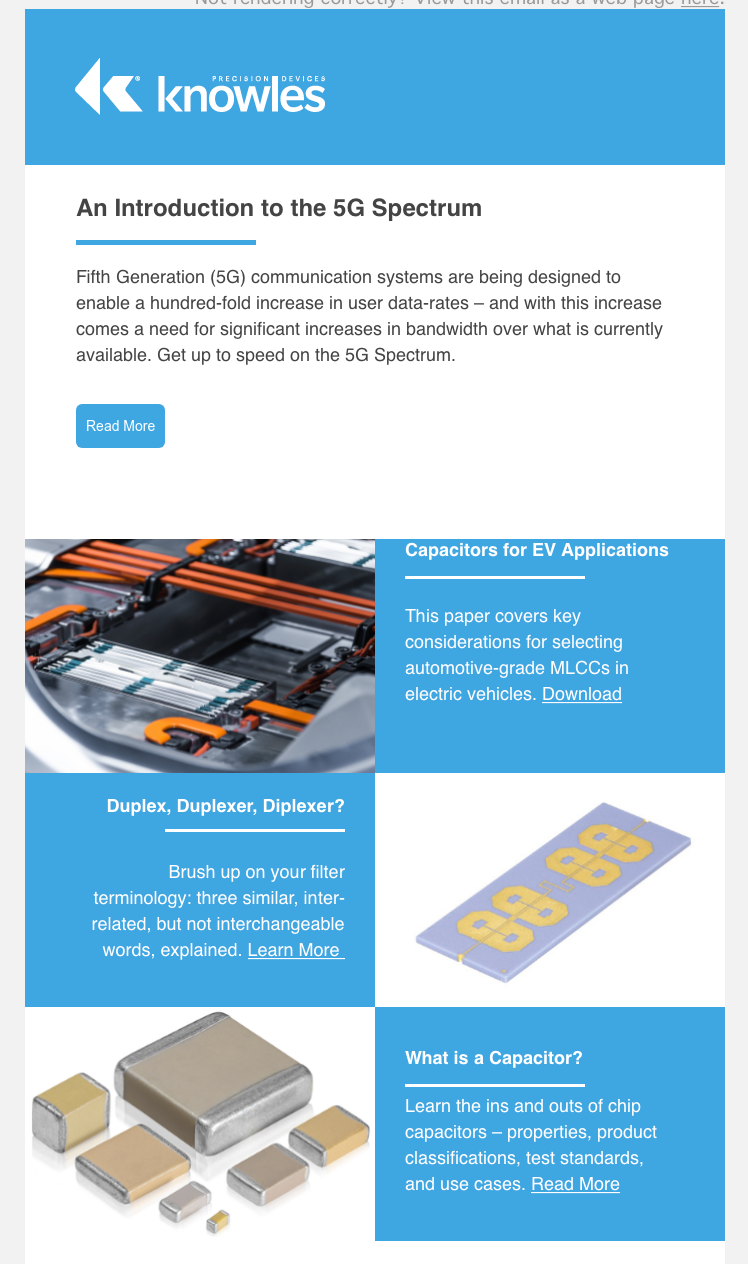 Knowles Precision Devices sends out a quarterly email to their contact list that promotes new contacts and helps them further engage with their contact list.
How can these use cases apply to B2B email marketing? First and foremost, you need a marketing strategy. Think about all the email you and your customers receive in a day. If you want to be seen, you need to have a plan instead of throwing an email in an inbox and hoping it sticks.
Once you have a marketing strategy, then you need to build your email list. Now that GDPR is a part of our world, buying email lists is too risky. Combing through your current database and finding those customers you have interacted with in the past 18 months is a great start. You can then send a reconnect email to see if they still want to stay in touch. But what if you don't have a large database? Then you need a lead magnet. This usually takes form of some kind of free offer in exchange for an email address. For B2B that could mean a white paper, ebook or webinar registration.
Now that you have a strategy and a healthy database of people to contact, you need a system that can handle inbound marketing and sales. This will allow you to set up autoresponder emails when a customer is attracted to one of your lead magnets. It also allows your salespeople to track a workflow of how customers entered and interacted with your website.
---
Download our Content Marketing ebook to get started creating great content to promote in your email marketing efforts.