4 min read
Content Reuse: Repurpose, Revamp and Reap the Benefits
As busy marketing professionals, we all juggle projects and wear many hats in our organization. It can be hard to find the time and inspiration to create new content every week.
At the same time, your marketing strategy prompts you to produce quality content consistently, while also publishing new ebooks and white papers quarterly. So, what's the secret to producing quality content while still getting the rest of your work done? Repurposing and revamping valuable content saves time and money while still driving results.
But how do you repurpose content in a way that effectively attracts new prospects or engages new markets? What content should you use? And how should you change it?
The answers to these questions lie in knowing when to repurpose content and when to revamp content.
Repurposing content means to post to additional media or target an additional segment. Revamping content involves customizing or updating content to remain relevant or vertical specific.
Repurposing could include taking a series of blog posts and bundling them into an ebook, or taking content from a recent analyst study and turning it into a webinar. Revamping content include updating content so it remains relevant. An example of this can be taking an old and outdated white paper and updating it with new graphics, links or calls-to-actions (CTAs).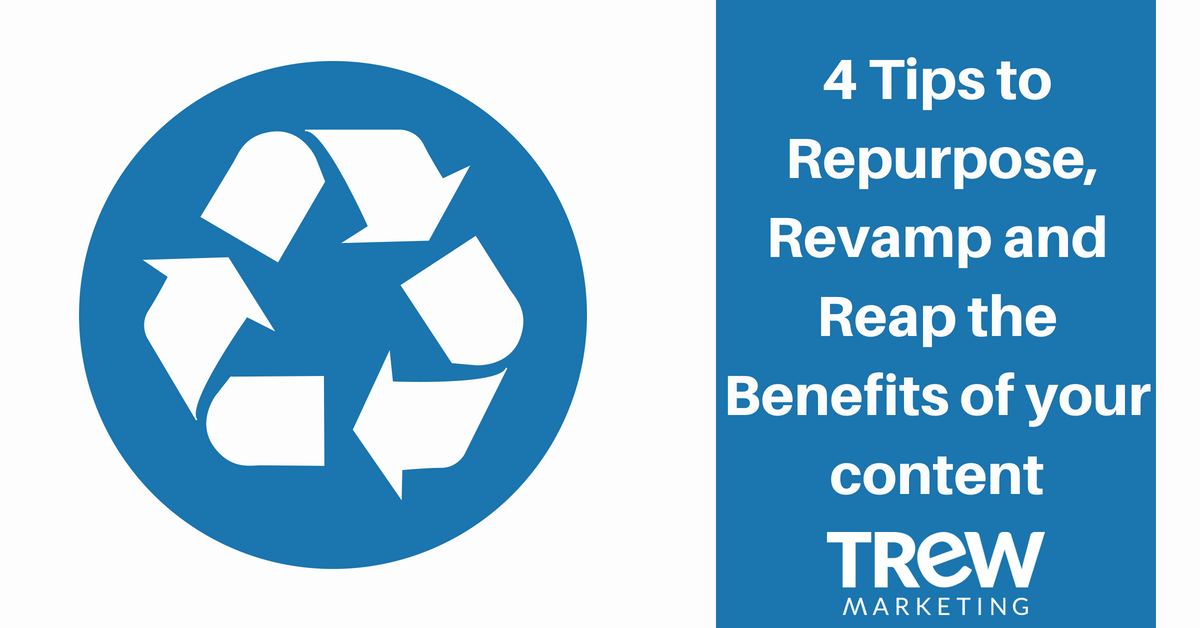 Here are four tips to effectively reuse and revamp your content:
1. Repurpose content to reach specific targets along the buying stage
Identify where your prospects are in the buyer's journey and repackage content specifically to that stage. For example, we know marketing to engineering companies can be complex and most content is created for the very top or very bottom of the funnel. Create middle-of–the-funnel content by packaging webinar content meant for prospects in the awareness stage with a customer case study video that goes into more detail and provides proof for buyers in the consideration stage.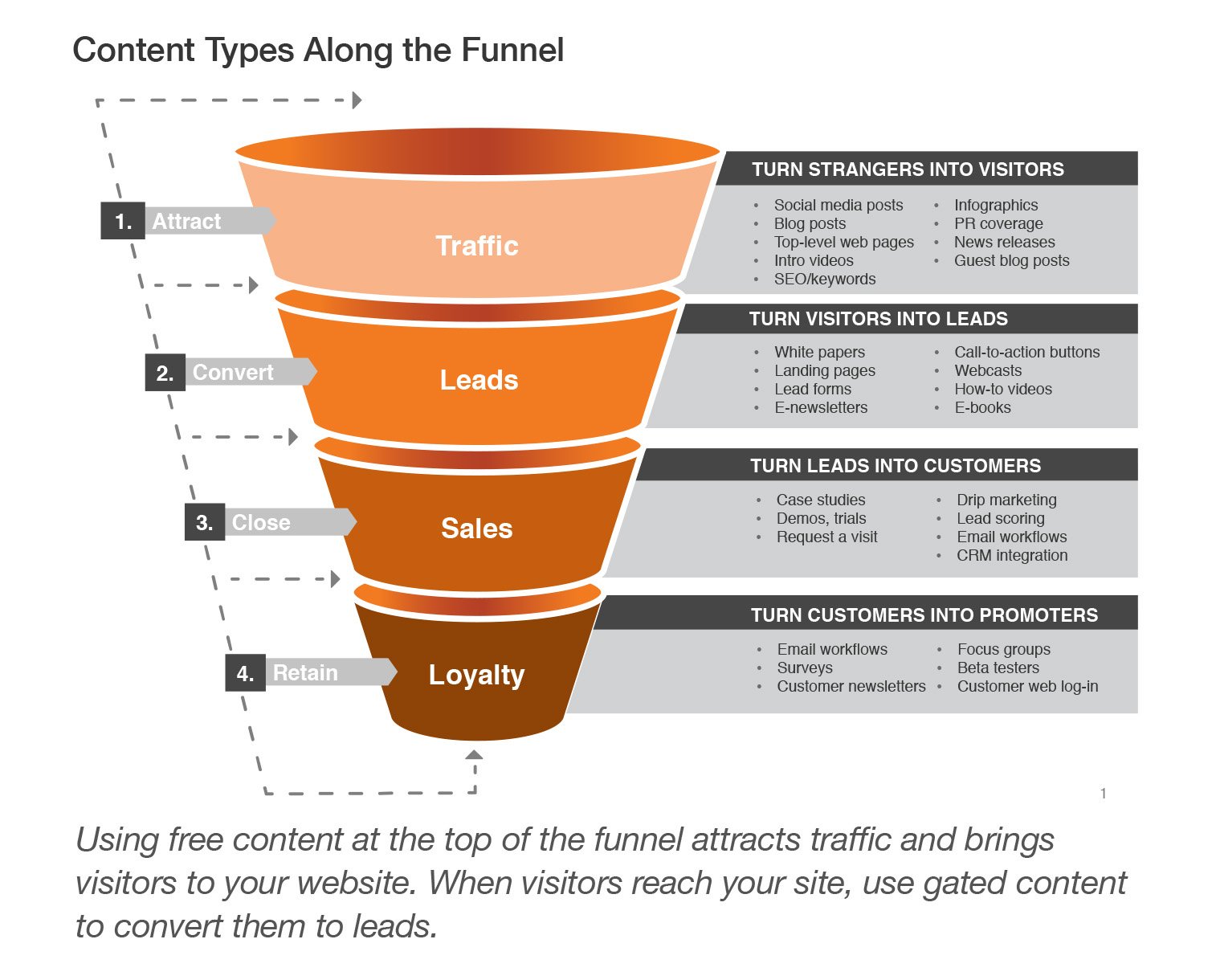 2. Revamp content to continue lead conversation by persona
Persona identification and analysis is a great way to revamp content or customize content to your buyer personas. Take Innovative Ian – one of TREW's personas. He's a primary marketing stakeholder. Innovative Ian is open to marketing automation and comfortable using deliverables such as video, searches, blogging, e-nurturing and social media. He tends to prefer visually-presented information as opposed to a 10-page white paper. Content could be revamped into an infographic with a much different tone than a white paper to better reach Innovative Ian.
If you notice that a technical white paper is converting well, you can save yourself time and energy by converting it to a video, infographic, or blog series.
TREW repurposed this white paper, How to Engineer a High-Performing Pipeline, into this infographic. It's all about working smarter, not harder.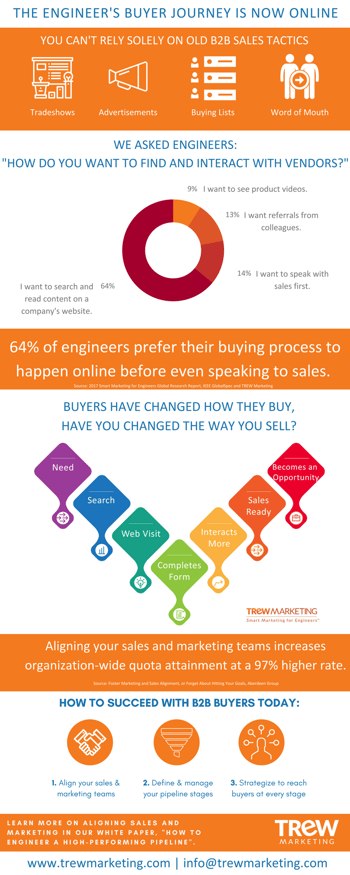 3. Revamp content from webinar and speaking gigs
You've successfully completed a webinar or conference speaking gig. Don't waste all that great content you developed. Transcribe your speech and develop it into promotional content such as a blog post, ebook, white paper or infographic. Use imagery and graphics from your slide deck for your content.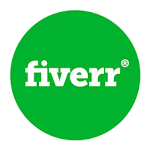 Here's a time-saving tip: send your transcript to Fiverr to transcribe. Fiverr is a great resource for marketing teams on very tight budgets. You can hire a freelancer to transcribe your entire speech or webinar quickly. Freelancers and contractors on Fiverr start at just 5 bucks, so that won't break your marketing budget. Once you get your transcript, repurpose it into blog series or a technical white paper.
4. Slice and dice content across channels
Webinars and live events are ripe for content picking. Share presentation slides to generate a conversation on Linkedin. Take video at an event and turn them into an interactive infographic. Make sure webinars are included in your blogging tactics – portion out the script to use as the basis for blog posts. Tweet key comments, stats, and awards. Use a white paper that is converting well and write a blog post that discusses one point or section from the white paper.
When you revamp or repurpose a piece of content, be sure to use that new piece of content to promote the original content. Like we say at TREW: work smarter, not harder.
Want to learn more about content marketing? Visit our content marketing resource page for help planning and executing a content marketing strategy.
Need help with content planning and implementation? Read our Ebook:
This blog post has been updated since its original publication on February 5, 2015.