3 min read
Top 5 Marketing Investments for System Integrators with Lisa Richter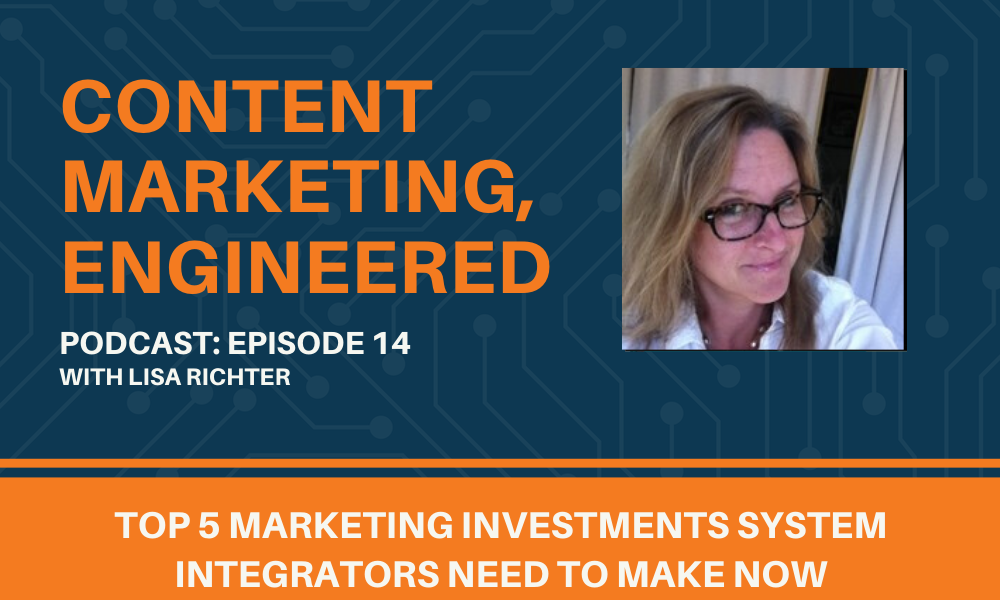 System integrators, today we are talking directly to you! Stop neglecting your dated websites and double-down on digital marketing. Discover 5 marketing investments to get rolling, many of which are low-cost.
There has never been a more important time than right now for system integrators to make their website and content a priority, but too many are still stuck in old school marketing ways, relying heavily on unscalable activities such as referral networking and trade shows. They are also missing out on many low and no-cost tactics to gain awareness and drive web traffic.
On this episode I'm joined by Lisa Richter, Industry Director of the Control System Integrators Association (CSIA) and host of the Talking Industrial Automation Podcast show. Her sole focus is to help CSIA members be successful through training and resources. I can say first-hand that this community is very tight-knit, with a genuine sense of camaraderie and helpfulness that is uncommon in industry associations.
Lisa and I discussed how frustrated we become when coming across industrial companies who are harming themselves with poor websites housing static, ineffective content. A number of these companies heavily rely on their personal (and sales person's) networks, and as a result have difficulty scaling or bouncing back from turnover. As generational shifts happen, these old school ways are going out the door and now the pressure is on companies to double-down in their content marketing investment.
Whether you fall into the camp of "just getting started with digital" or "ready to get better results with content," here are top 5 marketing investments Lisa recommends for CSIA members:
1. Redesign or improve your website, including the content housed within it
2. Create or enhance your LinkedIn company and executive profiles
3. Utilize CSIA's industry publication contributed article placement services (free for members!)
4. Be a guest on CSIA's podcast, Talking Industrial Automation
5. Complete your company profile on the CSIA eXchange (and consider upgrading for additional exposure)
When not working with CSIA partners (or sheltered in place because of a pesky global pandemic), Lisa and her daughter share a love for travel. Below is a fantastic photo of their recent journey to see the Northern Lights.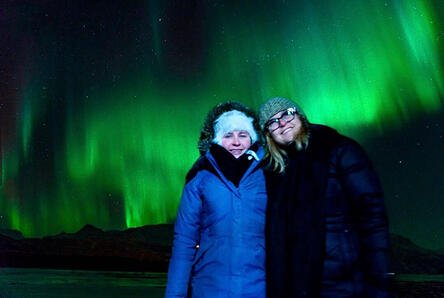 Lisa Richter and Daughter Enjoying the Northern Lights
Resources