2 min read
Craft a Successful Campaign in Three Simple Steps
Whether you're exhibiting at a trade show, launching a new product or publishing a white paper, you need to track your efforts inside of a campaign to understand whether it was successful or not.
HubSpot campaigns makes crafting and monitoring your campaigns easy and manageable by keeping all of your data in one place. Let's dive in and explore what makes a successful campaign and how HubSpot can help you achieve your campaign goals.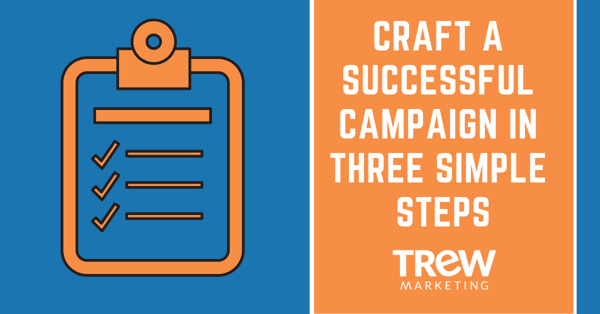 What makes a campaign successful?
All campaigns should start by creating a SMART goal setting structure. SMART goals should be:
Specific: Outline your goals and recognize what you want your campaign to achieve.
Measurable: Measure if and how your goals will be reached.
Obtainable: You should make your goals achievable and realistic.
Relevant: Your goals should align with the overarching strategy of your company.
Timely: Your campaign should be associated with your current launches.
Here's some examples of key performance indicators (KPIs) for your next marketing campaign:
Conversion rate
Web sessions
Web contacts
Email open rate
Now that you've set SMART goals, you can start tracking your campaign results.
How to create a campaign in HubSpot
HubSpot makes finding and organizing campaigns simple by following these three steps:
Click on the marketing tab in the menu bar at the top of the page.
Click on Campaigns.
On the campaigns page click on "create campaign" on the upper right hand side of the page.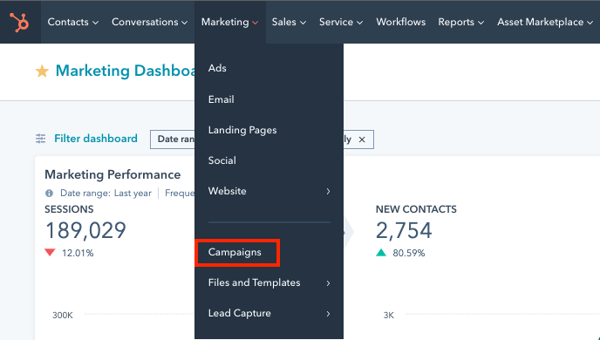 Once you have officially begun creating a campaign you must settle on a name that is relevant and clear. On the campaigns page you have access to everything you need to create a successful campaign, including timelines and a place to set your goals. Additionally, you will also have the ability to adjust how you plan to convert contacts, promote your campaign, and nurture contacts.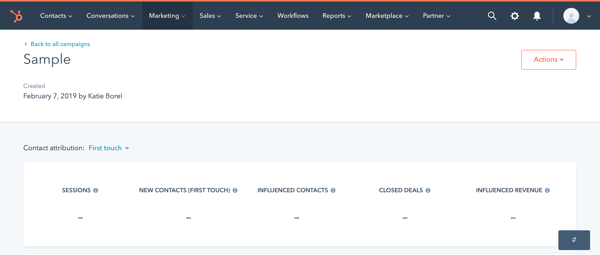 With your campaign set up in HubSpot, you can now start tracking each component of your campaign. You can select your campaign in the settings tabs. Be sure to go add relevant landing pages, web pages, blog posts, CTAs, and emails to your campaign so you can track all your efforts.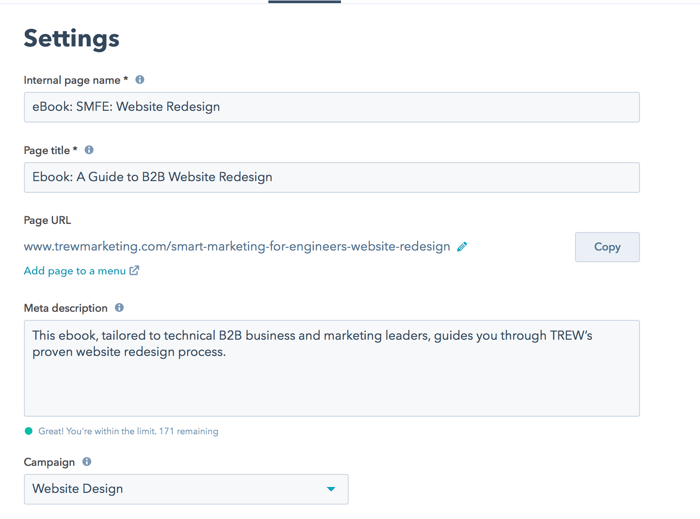 Housing everything you need on one platform, HubSpot makes crafting a successful campaign simple and timely.
To learn more about inbound marketing in HubSpot, watch our on-demand HubSpot Demo.