Wendy Covey
CEO and Co-Founder
Wendy is an executive marketer who believes content marketing is the answer to struggling sales pipelines. She is best known for creating ROI for technical companies through content marketing. As Co-Founder of TREW Marketing, the leading agency for marketing to engineers, Wendy was named by The Wall Street Journal editors among the Ten Most Innovative Entrepreneurs in America for bringing a unique, informed perspective to guide business leaders in technical industries. Wendy is the author of Content Marketing, Engineered, now available for purchase on Amazon or contentmarketingengineered.com/book.
Wendy's areas of expertise include:
As CEO of TREW Marketing, Wendy sits at the helm of business and services strategy, financial management, and new client acquisition. She directs TREW's leadership team to achieve short and long-term goals utilizing an EOS-based business model.
Drawing upon her friendly, gregarious personality, Wendy enjoys consulting with prospective clients to understand their business needs, educate on technical buyer behavior, and assemble the right mix of TREW talent to accomplish client goals. Wendy is proud of TREW's culture of trust, authenticity and laid-back excellence – all of which has led to high marks in satisfaction and strong customer retention.
Wendy routinely leads presentations and workshops for companies targeting technical audiences in the areas of inbound marketing strategy and pipeline management. She has written and co-authored numerous blog posts, articles, and e-books within TREW's popular Smart Marketing for Engineers series.
Under Wendy's leadership, TREW earned an elite spot as a HubSpot Platinum partner, and she is a charter member of the HubSpot Partner Advisory Council, where she helps to shape the future of this 2,000+ member program. Wendy is also part of the Forbes Agency Council, and contributes marketing and business insights for Forbes.com as well as a private network of fellow marketing agency leaders
Prior to co-founding TREW Marketing, Wendy spent much of her career building and producing successful global marketing and services programs as part of the National Instruments marketing leadership team. As the global leader of NI Software Services, Wendy established global policies and led the implementation of an underlying delivery tech infrastructure. As Global Events Manager, Wendy oversaw the NIWeek annual global user conference, in addition to the NI webinar, trade show and seminar programs. As founder of the North America Marketing Communications Group, Wendy established a team of Regional Marketing Managers to craft and execute account-based growth strategies in lock-step with Field Sales.
Wendy resides in a small Hill Country town southwest of Austin, Texas, where she enjoys outdoor adventures with her family at the Old No. 6 Ranch and competing in fishing tournaments. She happily volunteers her time to the RED Arena, an equine therapy organization serving children and veterans with mental and physical challenges. Wendy holds a Bachelors Degree in Journalism and Marketing from Texas A&M University.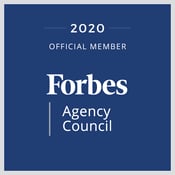 Awards
Wall Street Journal's Ten Most Innovative Entrepreneurs in America - awarded to Wendy and TREW co-founder Rebecca Geier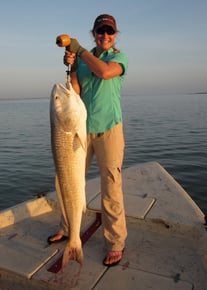 National Instruments Executive Award, Marketing Excellence Award, Spirit Award
Certifications