This ebook, tailored to technical B2B business and marketing leaders, guides you through TREW's proven website redesign process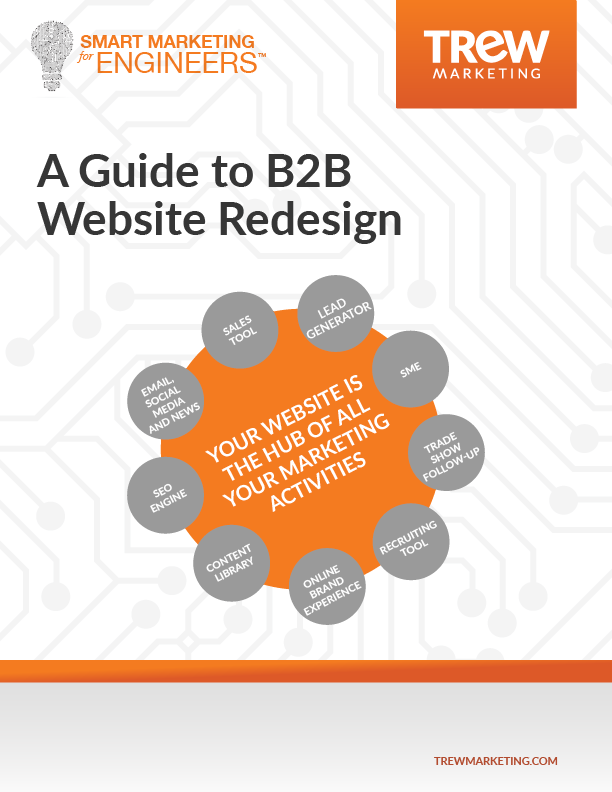 Your website is the hardest working, 24-hour-a-day employee in your marketing organization. It's always on, and always ready to communicate your brand and value to your audience all over the world. But what if your website isn't performing at its optimum level? Is it outdated, light on content, or failing you in lead generation? If you nodded your head in agreement, it's time to create a plan of attack to invest in and improve your site's marketing effectiveness.
Written by TREW's web and search architects, A Guide to B2B Website Redesign is organized into six chapters and provides clear steps on how to create an effective website from strategy to lead generation.