-webinar-
7 Steps to Creating Winning B2B Websites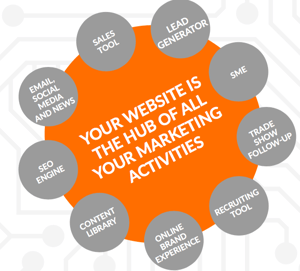 Your website is the hardest working, 24-hour-a-day employee in your marketing organization. It's always on, and always ready to communicate your brand and value to your audience all over the world.
Redesigning your website can be a daunting task if you don't have a strategy and plan.
Watch this webinar and learn the steps to develop a winning website:
1. Developing Your Strategy
2. Building Your Foundation
3. Defining Your Buyer Personas
4. Creating Content Clusters
5. Writing Content to Attract Your Personas
6. Selecting a Web Platform
7. Measuring Results and Tweaking Your Strategy
Your Presenter: Lee Chapman
Lee's diverse marketing background spans 20 years across the technology, government and nonprofit sectors with deep focus in the areas of project and marketing management, content and collateral, web, and brand consistency. Whether it's defining a brand, leading a website redesign project, creating a compelling messaging strategy, or streamlining a business process, her approach to managing projects and teams has earned her recognition across the organizations she has led.
At TREW, Lee's focus is on achieving clients' goals and objectives with a customized marketing strategy to drive their unique business and deliver results. She believes there is no one-size-fits-all marketing approach, rather a carefully crafted blend of activities across media to attract and convert their target audience.