Each year, Hubspot -- an inbound marketing platform -- conducts research on inbound marketing. This year, they surveyed 6200+ marketing professionals in 99 countries from a mix of industries, company sizes, and levels of seniority.
The results showed that implementing inbound marketing is paying off for marketers around the world. We boiled down this report into 5 key findings on inbound marketing and sales strategies for you.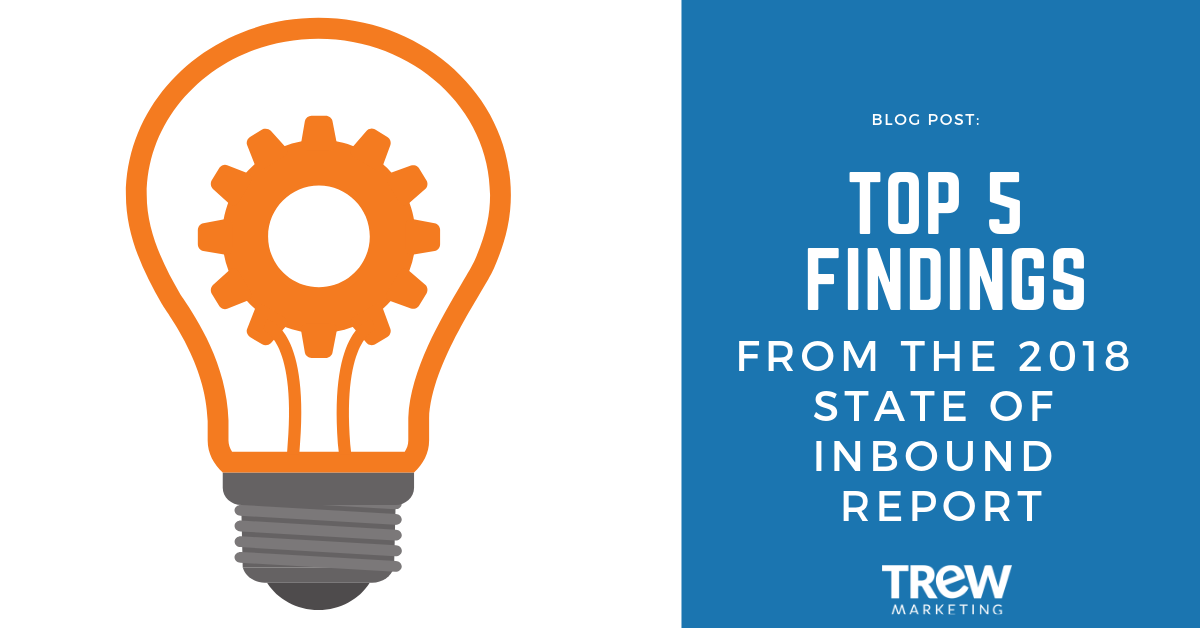 1. Marketing's top priority is converting leads into customers.
When asked what was their company's top marketing priority was, 69% of respondents said converting contacts and leads into customers.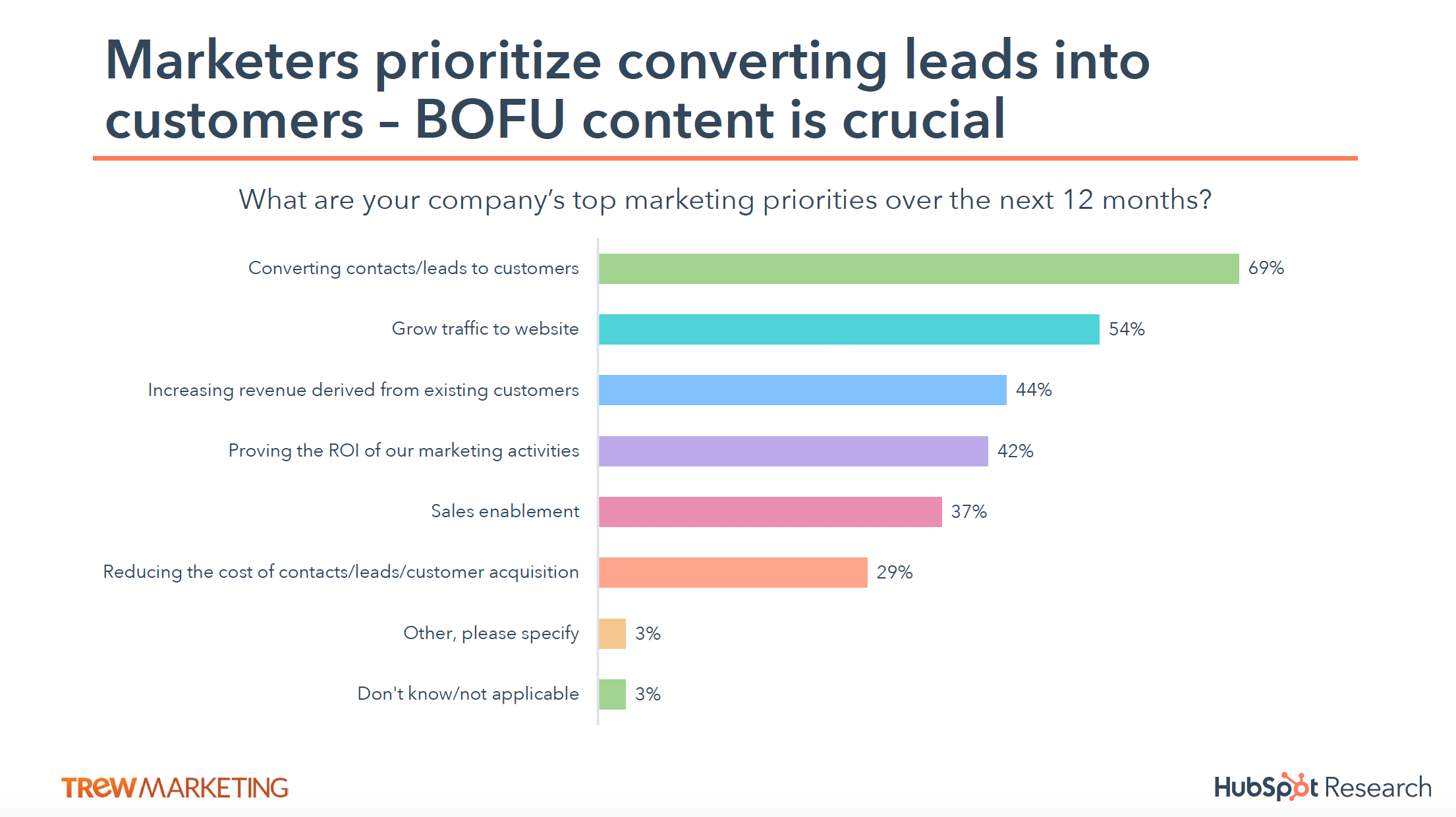 To successfully close more leads, focus on developing bottom of the funnel content, such as case studies and/or white papers.
2. Marketer's top challenge is generating traffic and leads.
61% of respondents said generating traffics and leads is the top challenge they face in marketing. Investing in inbound marketing is all about bringing new prospects to your site by creating content that speaks to your buyer personas.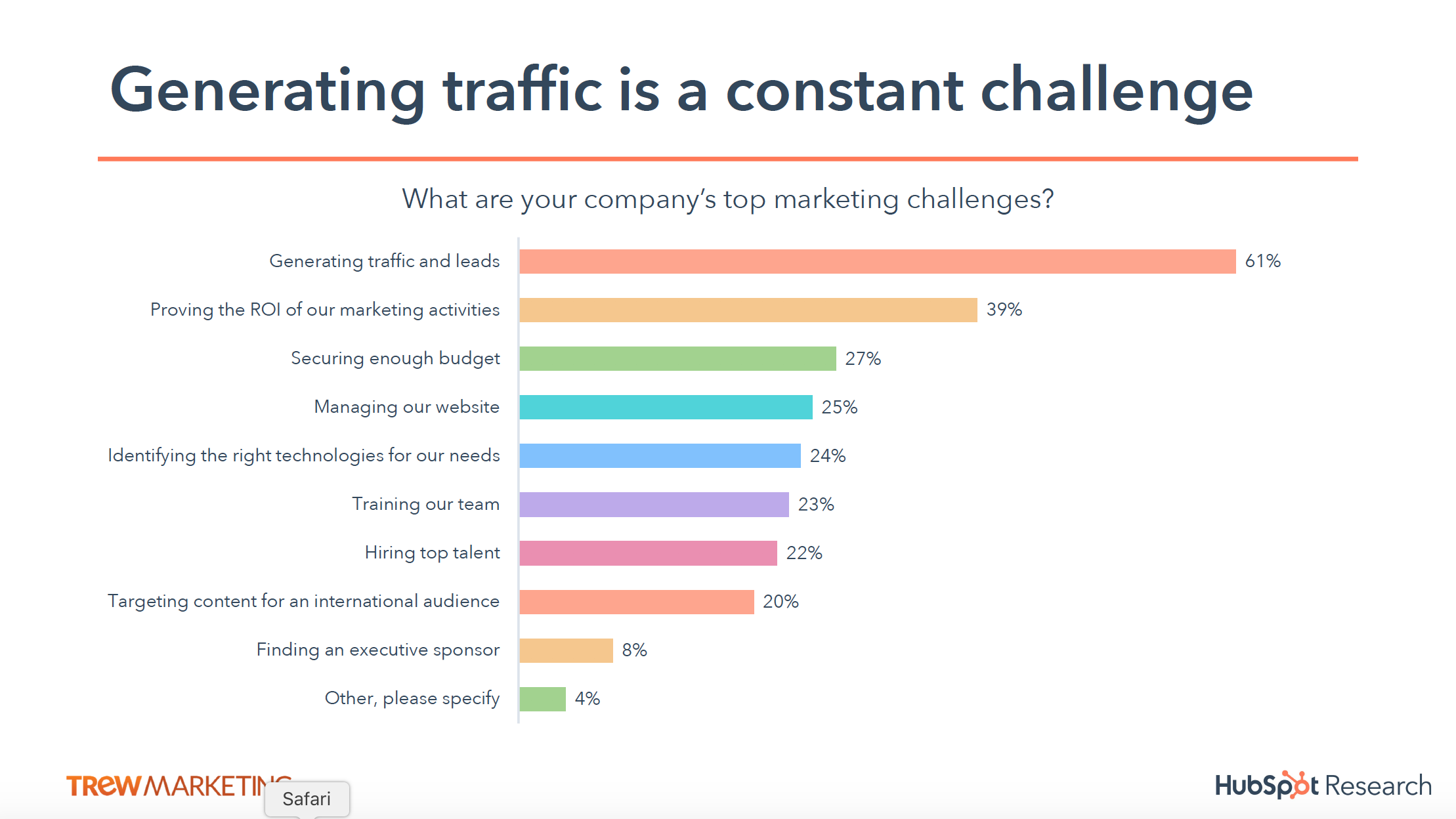 Learn how to generate more B2B leads by downloading our free ebook, "B2B Lead Generation."
3. Sales prospecting has gotten harder.
When asked what has gotten more difficult in sales compared to 2 to 3 years ago, 75% of respondents said getting a response from a prospects. With more companies investing in marketing automation, inbound marketers have a harder time getting the attention of their audience.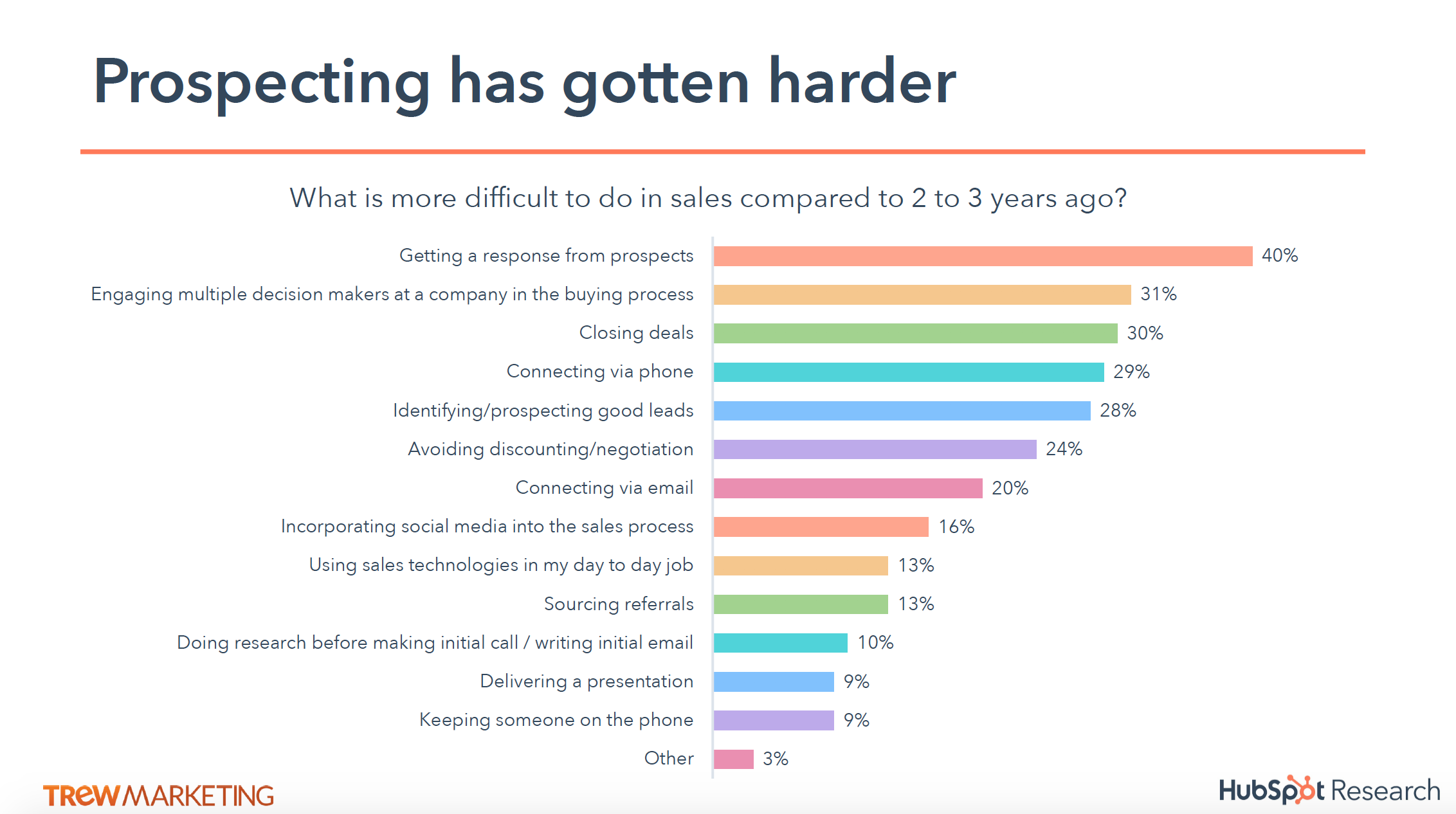 If you're frustrated with your pipeline, download our free white paper, How to Engineer a High-Performing Pipeline.
4. Inbound marketing goals include SEO, content creation and automation.
When thinking specifically of inbound marketing projects, respondents listed their top priorities as growing SEO/organic presence, blog content creation and marketing automation.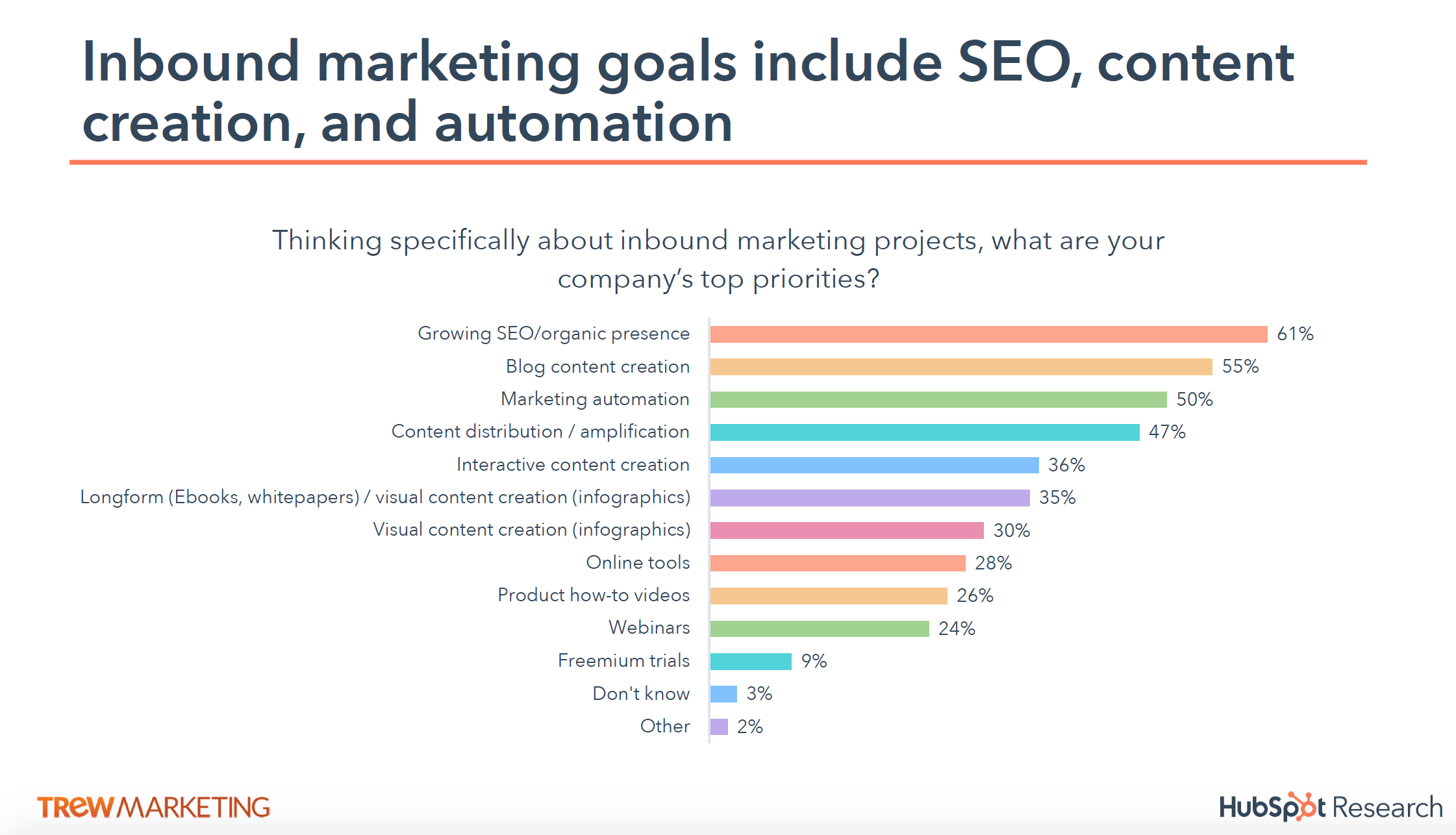 Download our free SEO Guide to learn how to grow your organic traffic.
5. Marketers see a higher ROI from inbound marketing.
53% of marketers said inbound marketing gave their company a better ROI than outbound marketing.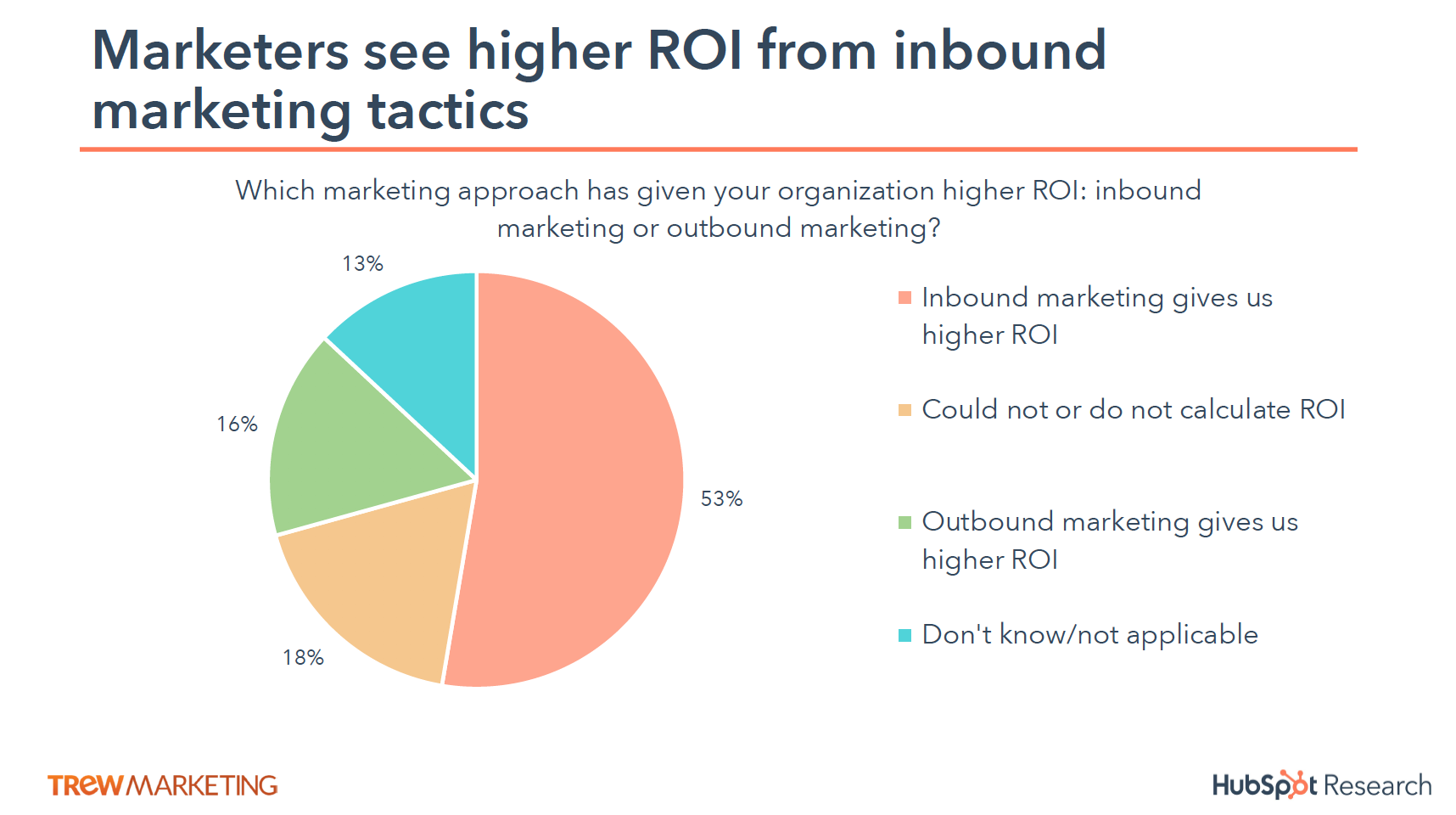 Learn how to build your inbound foundation by downloading our free ebook, "Smart Marketing for Engineers: Build Your Foundation."
HubSpot's comprehensive report on the current state of inbound marketing and sales strategies provides benchmarks and insights to help your business grow. Download the report to learn how marketers are investing in marketing to increase leads.