2 min read
How Do Engineers Search For Content Online?
Oftentimes, marketers targeting technical audiences grapple with how to best implement online and content marketing to attract skeptical engineers, scientists and technology professionals.
To shed light on this, we partnered with GlobalSpec for the annual
. Our surveys are conducted in major regions of the world, gaining critical information from technical professionals. The findings uncover engineers' preferences for online content marketing and channels, such as the types of content engineers most value and trust, and where they look for that content online.
The latest research data provides conclusive, actionable data for marketers to effectively implement online and content marketing programs that drive the greatest return on investment.
First let's discuss the type of content that engineers find most valuable.
The survey found that 77% engineers find data sheets to be valuable when researching a new product or service. CAD drawings followed at 45%. Product demo and how-to videos were found very valuable at 42% and 38%, respectively. Case studies surveyed at 31%.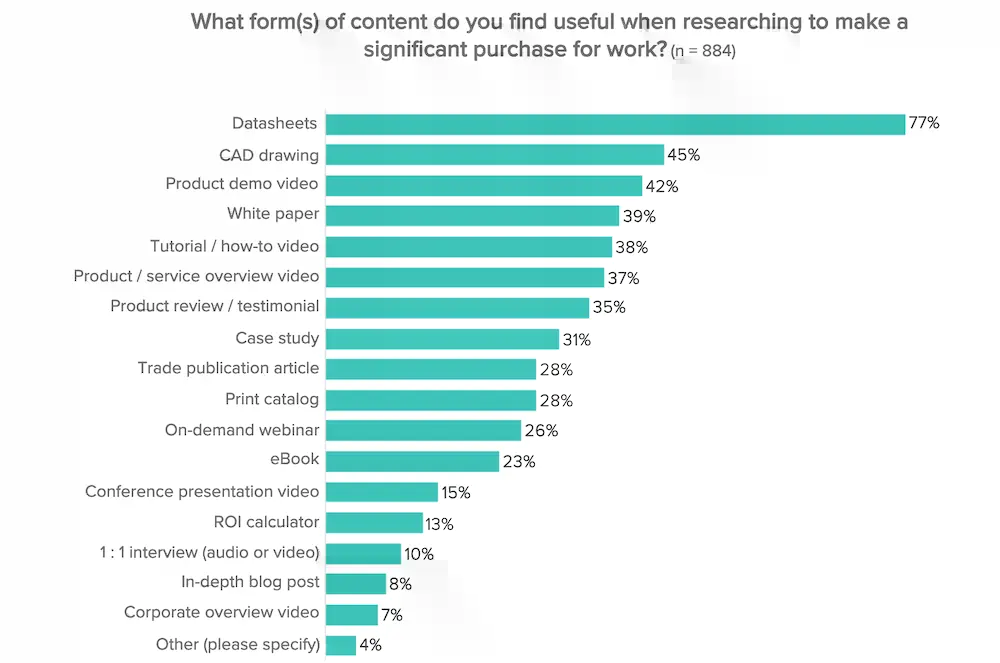 Now let's dive into the results regarding where engineers find content and how they utilize search results.
On locating content preferences, the results found that engineers most often search online for content, with 69% of using vendor/supplier websites. The next closest method for finding work-related content is through online technical publications (46%) followed by industry director websites (41%).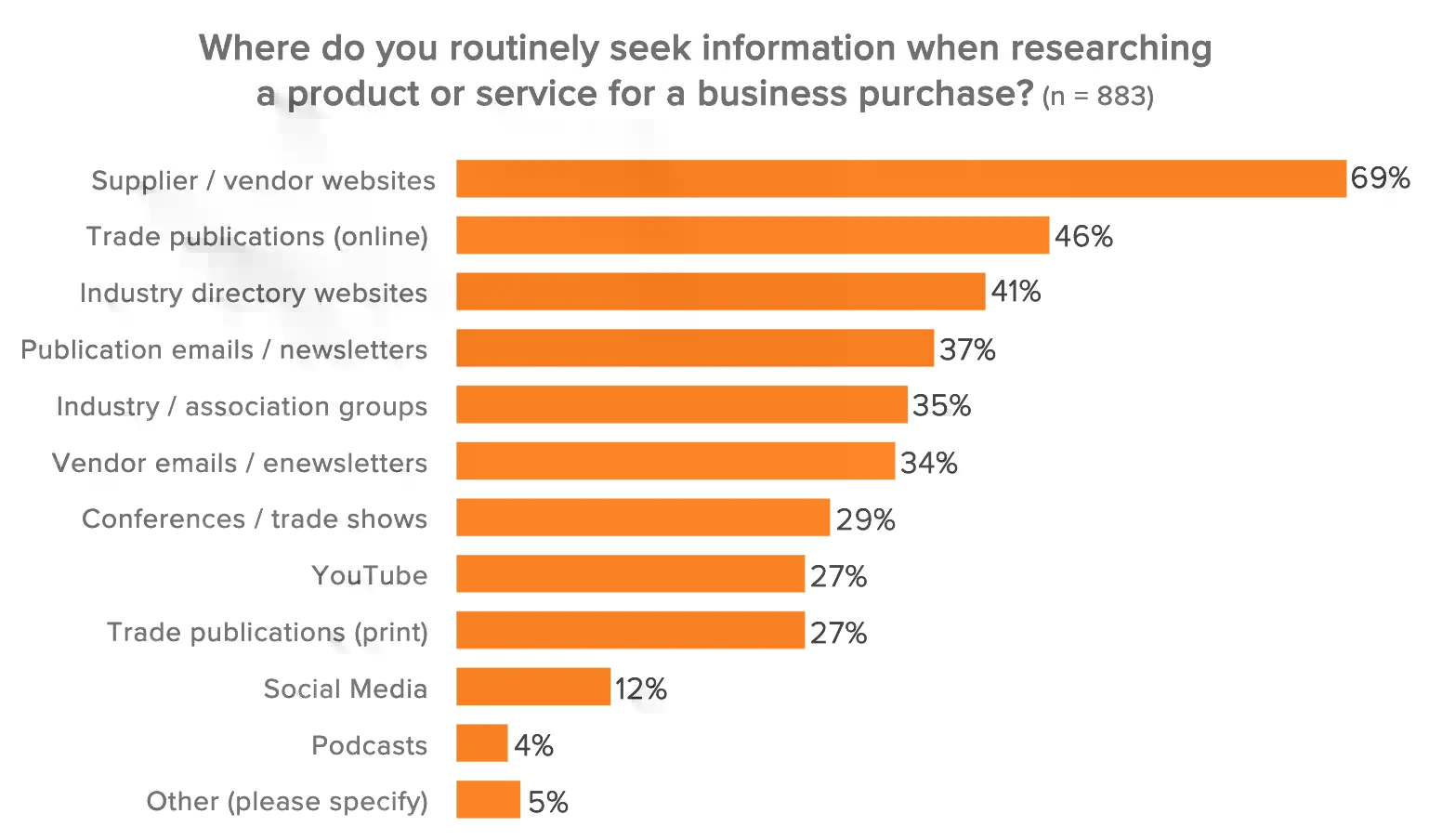 On search engine behavior, our previous survey (2020) found that engineers will go deep in search engines to find information on a work-related topic they are researching. Most (55%) will go 2 to 3 pages deep when using a search engine, and around 28% will go five pages deeper or more.

If you're interested in learning further results, download our latest
.
This blog has been updated from its original posting on September 17, 2015

Marketing Manager
TREW Marketing is a strategy-first content marketing agency serving B2B companies that target highly technical buyers. With deep experience in the design, embedded, measurement and automation, and software industries, TREW Marketing provides branding, marketing strategy, content development, and digital marketing services to help customers efficiently and effectively achieve business goals.