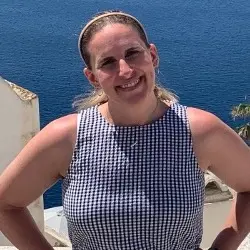 SAMANTHA LANKFORD
Content Writer
Samantha Lankford is a marketing professional with over ten years of experience managing marketing campaigns from ideation to completion. She has a deep passion for marketing and proven ability in content development, website development, inbound lead generation and nurturing, SEO, social media management, and marketing analytics.
A graduate of Keuka College with a Bachelor of Science, Samantha has held marketing roles with ownership of the overall brand and marketing strategy to maximize brand exposure that supports marketing goals.
She resides in upstate New York (the Rochester/Finger Lakes area) and is an amateur baker searching for the best chocolate chip cookie recipe.