4 min read
What Others Say About You Matters: Strengthen Your Brand Perception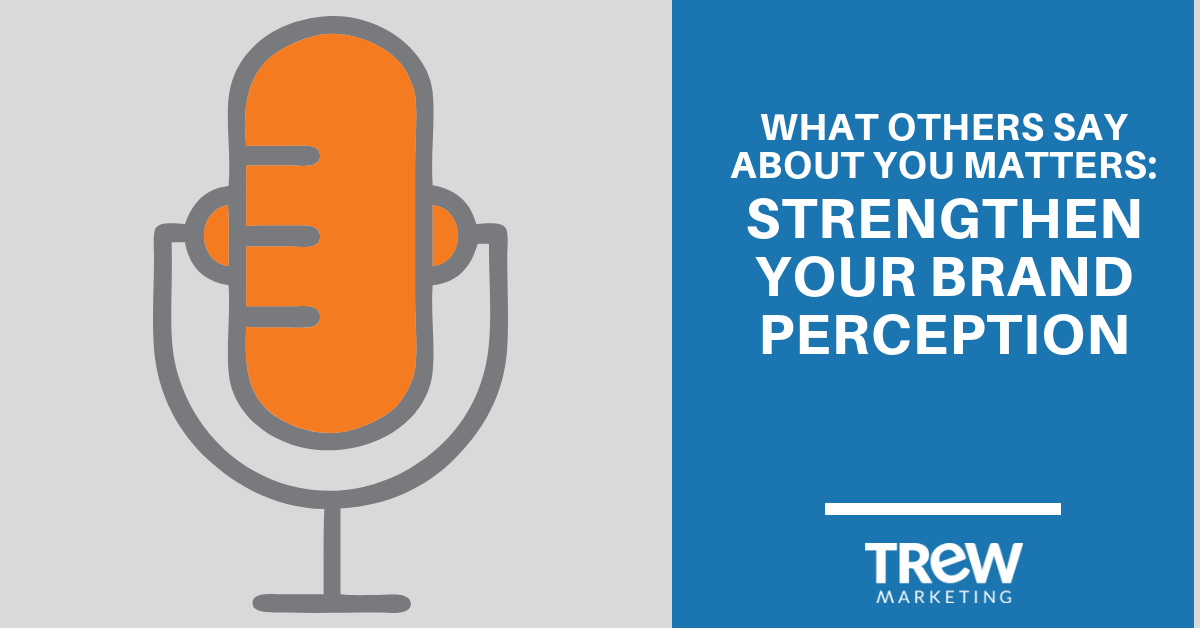 Brands everywhere come with a reputation, a brand perception comes to mind at the mention of a company name. Just a glance at one of the household logos below evokes a perception – whether the brand is trustworthy or not, whether it's a company that's friendly and helpful, deeply technical, reliable, customer-oriented, on the cusp of what's next – or not.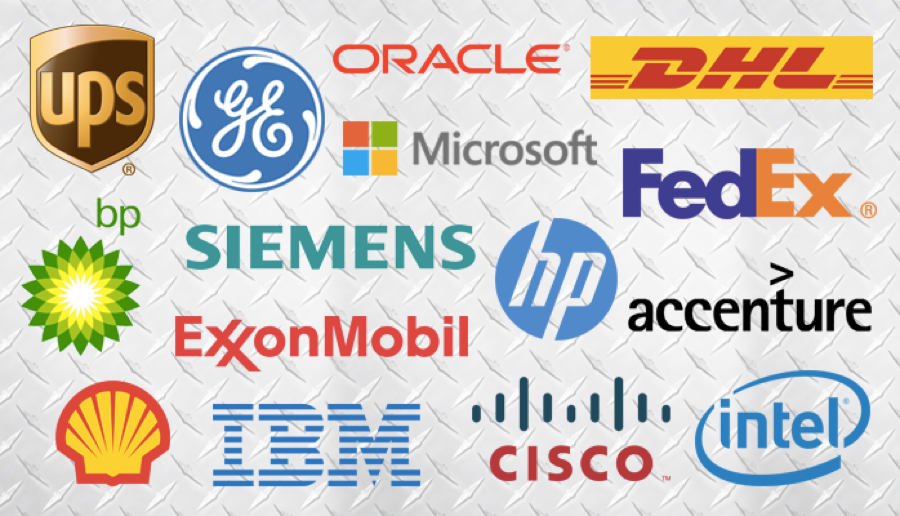 What is brand perception?
Brand perception is what customers (both current and potential) think about you.
Brands are established by building trust in a one-of-a-kind promise about who you are, what you stand for, and what unique and meaningful benefits you deliver. You build your brand by living up to your promise every single time people come in contact with your name, your message, or your business. You strengthen your brand by consistently reinforcing your brand promise.
Brands create loyalty – loyalty from customers who talk about what they love. Your brand isn't about what you say, it's about what others say about you.
How can you strengthen your company's brand perception?
You can strengthen your brand perception by deciding who you want to be as a company, delivering on your brand promise, and giving your customers the words they need to share your message.
1. Decide who you want to be
Brand Attributes are what you stand for, while Tone is the way you communicate. For a highly technical company with imaginative, creative brand attributes like technology developer, Silicon Audio, the brand attributes are adventurous, daring, and intellectual, while the tone is conversational and confident when they describe how they work: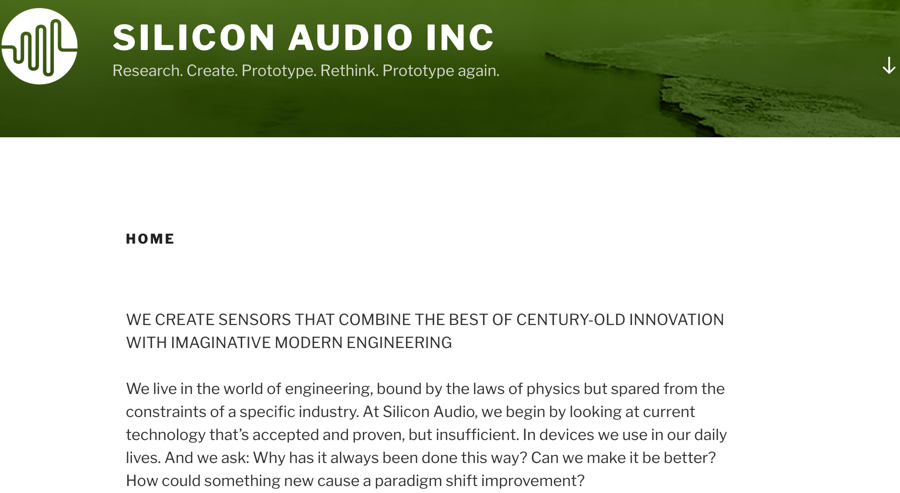 Here is a list of tone and voice examples that can help you brainstorm and explore what defines your brand:
Example Brand Attributes
· Adventurous
· Aggressive
· Classic
· Comfortable
· Creative
· Customer-Centered
· Daring
· Didactic
· Fearless
· Honest
· Imaginative
· Intellectual
· Purposeful
· Precise
· Relaxed
· Sleek
· Solutions-oriented
· Technical
· Traditional
· Trusted
Example Tones
· Academic
· Approachable
· Clean
· Clear
· Conversational
· Confident
· Casual
· Descriptive
· Formal
· Friendly
· Inclusive
· Prestigious
· Professional
After establishing your brand attributes and tone, press forward to develop your brand position. Understand who your customers are, what they need, and what you offer as a solution.
2. Deliver on your brand promise
Once you've established your brand attributes, tone, and position, you can create a plan for content that helps deliver your brand promise.
Today nearly 40% of companies use blogs for marketing purposes, and over 46% of people read blogs more than once a day. Creating content should be a top goal in order to increase more inbound traffic to your website and become a trusted advisor. When you're deciding on content topics, look at your brand attributes:
Have you decided your brand will be "customer-centered" and "conversational"? Use a light tone and give best practices for specific customer needs – use second-person tone of voice and include questions in your content.
Have you decided your brand will be "solutions-oriented" and "academic"? Focus on technical, "how-to" content to show how your customers can approach or solve common challenges, like this white paper from Wineman Technology: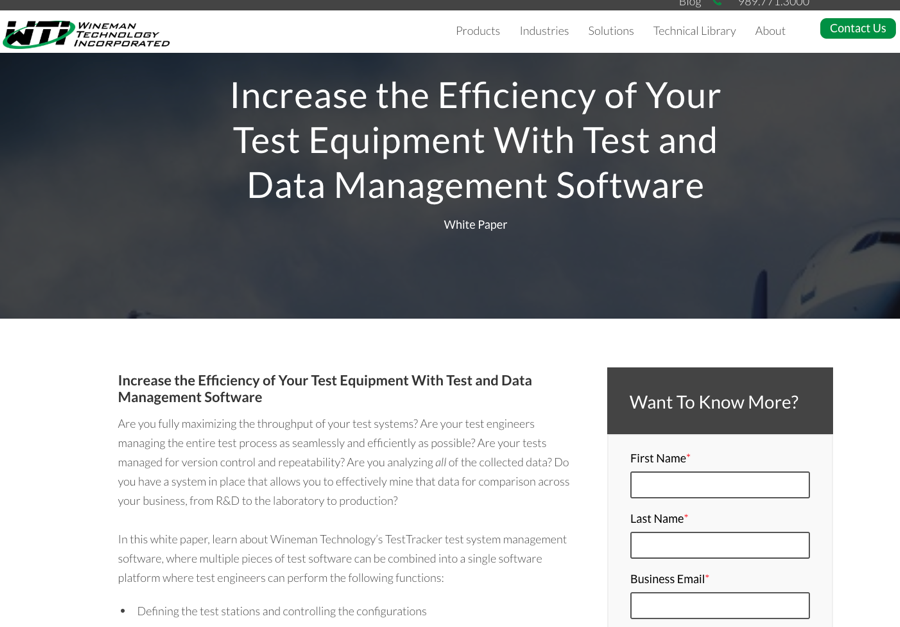 If you're focusing on trust and feel that matters most to your prospects, show customer success stories, solutions, and quotes. Give references for your work and showcase your awards and partnerships.
3. Give your customers the words to talk about you
With your defined brand attributes and tone, take some time to draft your elevator pitch. Your pitch should:
Make sense to strangers
Be short, ~30-60 words
Convey your brand – explain what your company does and what it's like to work with you
Be memorable – inspire the person to visit your website when they get to their desk to find out more
Here are a few examples:
He3Labs: Navigate Blockchain. Transform your Industry.He3Labs brings the benefits of blockchain to real-world businesses with distributed ledger technology solutions for every industry. We assess, architect, and develop blockchain solutions that bring the power of enterprise-level security, auditability, and scale to any business.
Wineman Technology: Your product success is dependent on real-world performance. Evaluate your product's future performance today, with test systems and fully simulated test environments from Wineman Technology to get a better product to market faster.
Cirrascale: When data overage charges, erratic billing, or data processing limits from mass-market server companies become too much, Cirrascale Cloud Services transitions clients from costly hourly server rental or cumbersome in-house server management to cost-effective, dedicated, cloud-based GPUs designed specifically for scalable deep learning applications.
Say your pitch out loud. Would you actually say these words? Is it quick enough? If not, adjust the pitch until you like how it sounds and it's 60 words or less (the closer to 30 words, the better).
Use this pitch consistently throughout your marketing materials. This message will become first nature to your customers and allow them to start articulating your brand for you. They'll be able to tell prospects what you do and why they should choose you.
Your brand perception and resulting loyalty are imperative to success. For more, learn how to build your marketing foundation.