Critical Insight to Engage Engineers in a New Decade
Join IEEE GlobalSpec and TREW Marketing for a live webinar on December 11, 2019 at 2:00 PM EST as we share key takeaways and recommendations from our upcoming 2020 "Smart Marketing for Engineers" research report.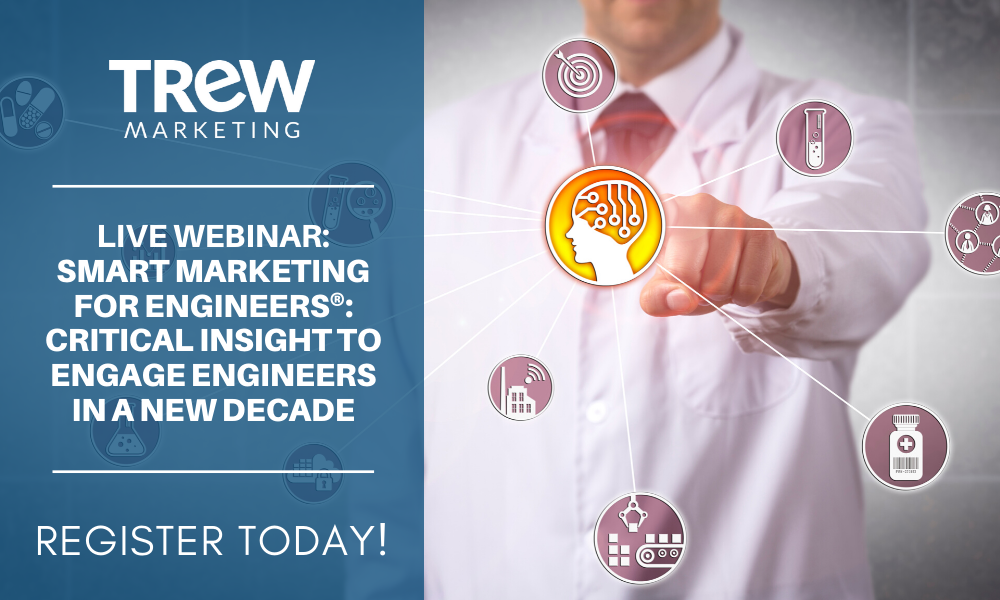 This webinar will provide you with actionable insights gleaned from engineering, technical and industrial professionals around the world, answering questions such as:
What content appeals most to millennial engineers, and how do other age groups compare?
What percentage of the engineer's buying process happens online?
What are engineers' preferred content sources?
And more!
Don't miss out on this unique opportunity to learn how your audience views the industry shift toward online and content marketing, and how to effectively apply this knowledge to your marketing efforts for 2020 and beyond.
Speakers

Wendy Covey
CEO and Co-Founder
TREW Marketing

Wendy is CEO and co-founder of TREW Marketing, a leading marketing agency serving companies targeting technical markets. Drawing on her deep experience in marketing within the engineering space, she helps companies connect with customers, build trust and drive sustainable results using a smart inbound marketing and sales approach. Wendy was named by The Wall Street Journal editors among the 10 Most Innovative Entrepreneurs in America. Prior to co-founding TREW Marketing, Wendy was a member of the National Instruments marketing leadership team.



Amber Cooleen
Senior Director, Marketing
IEEE GlobalSpec

Amber Cooleen is senior director, marketing, for IEEE GlobalSpec. In this role, she is responsible for supporting organizational goals and generating results through marketing planning, strategy, execution and measurement. She oversees corporate communications, public relations, branding/messaging, content marketing, demand generation, sales enablement, and advertising. Prior to joining IEEE GlobalSpec in 2005, Amber worked in communication management roles for NRT, Inc. and Century 21 Real Estate Corporation where she was responsible for strategic communications and public relations initiatives designed to connect with both B2B and B2C audiences.
Learn how engineers and technical audiences seek and consume content to make purchase decisions by registering for this live webinar on December 11, 2019 at 2:00 PM EST.