Our fast-growing agency works closely with small-to-midsized engineering and technology companies to create inbound marketing content targeting engineers and scientists. We employ a suite of writers skilled in the field of science and technology, and we are currently seeking a professional freelance technical writer with an engineering degree to join our expanding team.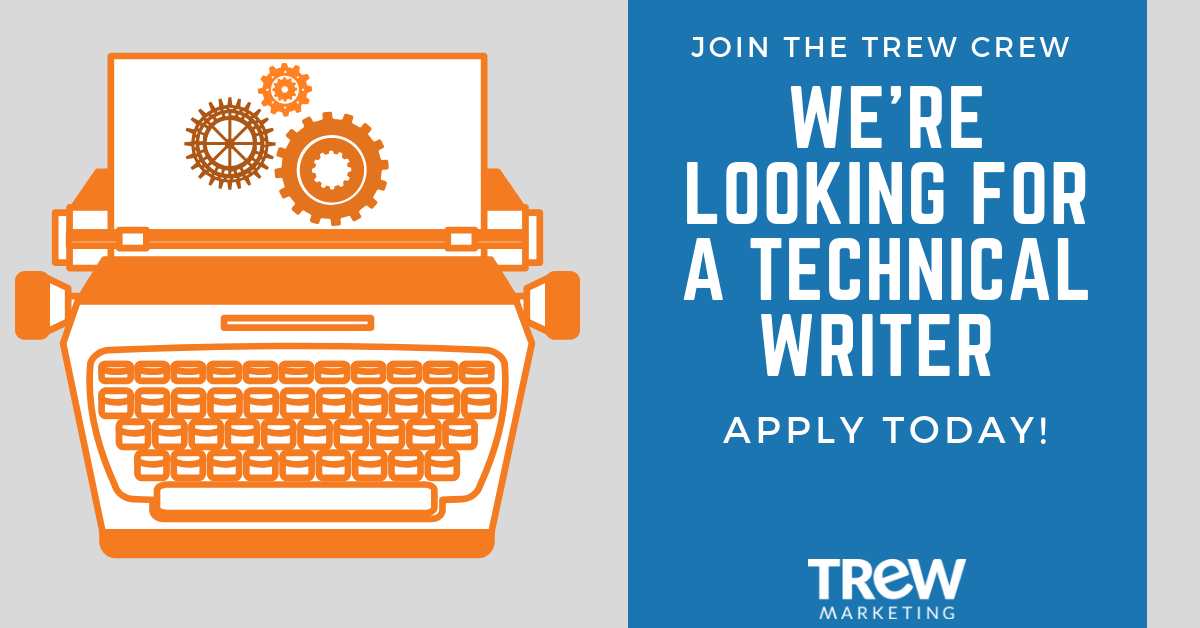 The successful applicant will be responsible for creating technical documents including white papers, ebooks, web content, and case studies that explain complex information in a clear and concise manner and working with subject matter experts to ensure technical accuracy. If you have previous experience as a
Technical Writer within a technical industry, we encourage you to apply.
Primary Responsibilities include:
- Plan, develop, organize, write and edit technical documents
- Research, develop and document technical design specifications
- Produce digital documentation
- Analyze documents to maintain content tone and style
- Proof read final documents to ensure grammar, spelling, punctuation and technical
accuracy
- Schedule, interview, and correspond with client subject matter experts and with TREW account managers to stay on time and on budget
Must be a self-starter, detail-oriented, and able to jump into a fast-paced, multi-client agency while providing superior technical writing and working cross-functionally with account managers, and specialists including designers, developers, and writers.
Skills and Requirements:
- Bachelor's degree in electrical, mechanical or software engineering or a related field
- Proven experience working in a technical writing position
- Excellent written and verbal communication skills
- Proficiency in MS Office
- Strong attention to detail
- Able to write in explanatory and procedural styles for multiple audiences
- Skilled at prioritization and multi-tasking
- Demonstrated successful project management and execution
This is a contractor opportunity (10-20 hours/week) with an hourly pay negotiable, based on experience level. It requires home office capabilities. Future part- and full-time employment opportunities may be available for outstanding performers.
Interested and qualified candidates should send resume and cover letter to info@trewmarketing.com.
Job Type: Contract
Education: Bachelor's degree in engineering