TREW is making our final plans to attend National Instruments' NIWeek 2013 in Austin, Texas, August 5-8. The 19th annual global conference on graphical system design brings together more than 3,200 engineers and scientists across a spectrum of industries, including automotive, aerospace, telecom, robotics, life sciences, and energy.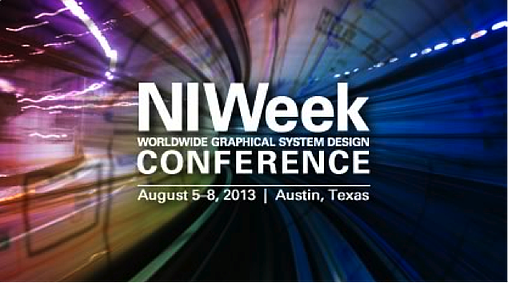 We are pleased to be selected by National Instruments as a preferred marketing agency serving NI Alliance Partners. During NI Alliance Day on Monday August 5, TREW Marketing staff will be exhibiting in the Partner Resource Room. If you are attending NI Alliance Day, we invite you to stop by and learn about how our marketing services could help your company. The Partner Resource Room is located on the 4th floor, room 11A&B of the Austin Convention Center.
Additionally, TREW celebrates its 5-year anniversary this year as an agency focused on marketing for engineers and scientists, and are happy to see many of our NI Alliance Partner clients take a significant role in this year's NIWeek conference, including Wineman Technology, Viewpoint Systems, and Alfamation.
And speaking of our NI Alliance Partner clients, we'd like to recognize Wineman Technology on being named a finalist for a graphical system design achievement award – an annual technical application paper contest that recognizes the most innovative customer applications based on NI products. Wineman is among several category finalists, and this year NI will honor one of them with a Community Choice Award selected by online voters. Read the Wineman Technology paper, "Ford Deploys Fuel Cell Test System Using NI VeriStand and the INTERTIA Add-On" written by TREW, and vote for your favorite application.
Several members of the TREW Crew, including TREW co-founders Wendy Covey and Rebecca Geier, were part of the marketing leadership team at National Instruments for more than a decade. We are excited to return to NIWeek (for some of us – our 19th consecutive event!), see old friends and colleagues, and learn about new innovations in graphical system design.
Related Blog Posts:
Trade Show Media Relations: Do's and Don'ts
Trade Show Marketing FAILS: How to Waste Money Exhibiting at a Trade Show