How do I gain momentum with content marketing?
A customer recently asked us this question as he was working with his team to implement content marketing. And it's a good one.
For any organization, establishing a new system or process can seem daunting and time consuming. Many run lean, agile teams whose members already wear multiple hats and are stretched thin with current projects and tasks. Getting them inspired to add another hat and become a content subject matter expert, writer, and/or promoter may not be an easy sell.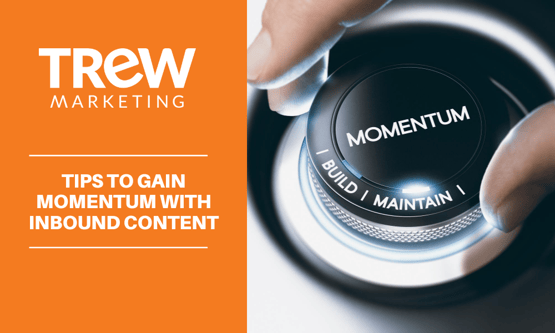 Building momentum with your team starts with making the case for prioritizing content. And the case for content creation is clear. In our annual research study with IEEE Globalspec, we surveyed more than 700 engineers and scientists in North America and found that 90% of respondents are more likely to do business with a company that regularly produces new or updated content.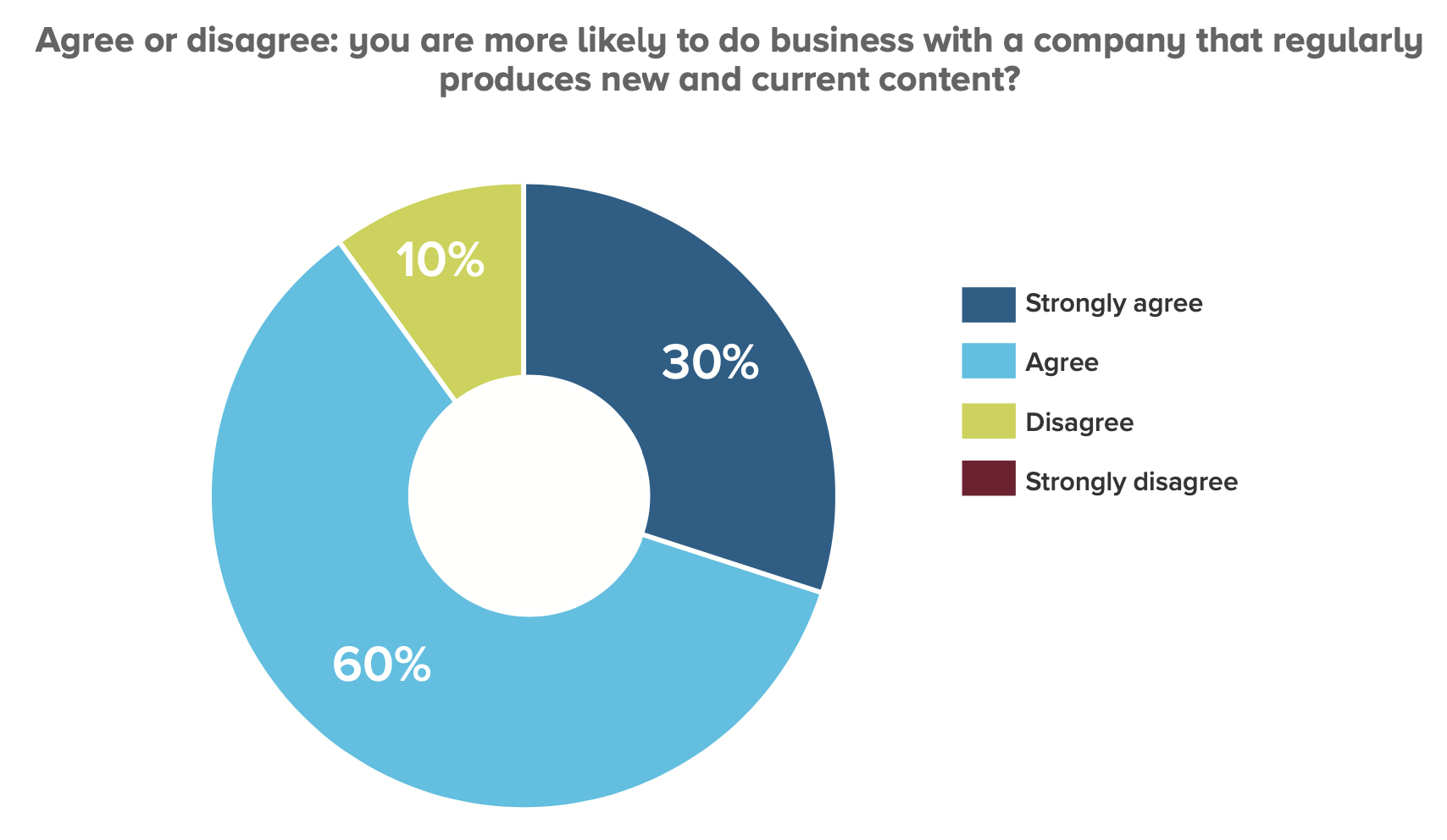 Now that you've gotten their attention with data, there are several additional benefits for team members as individuals, as well as your company's brand awareness and preference.
4 Benefits to Writing Technical Content

1. Helps to share your unique perspective
Before you begin developing content for your target audience, consider your unique product or service solution. Keep in mind that customers are closely evaluating your content to find out if what you have to offer is the right solution to their unique problems. Content marketing is the perfect way to showcase the uniqueness of your product or service, differentiate from your competitors, and attract the right customers.

2. Allows you to speak directly to your personas
Tailoring your content to the right audience is essential for effective communication. Content that is relevant to your buyer personas will help you attract and retain the right customers for the technical product or service you are offering. It's important to develop each piece of inbound content with your buyer personas in mind. Continually re-evaluate your top buyer personas as your product, service, or industry evolves.

3. Gives team members the opportunity to establish expertise
Consider hosting a brainstorming session or series of sessions with key internal stakeholders and content creators. Particularly those that have direct and regular communication with your customers, such as sales personnel. By tapping into team members' in-depth customer knowledge you'll be able to gain a greater understanding of your target audience and tailor your content accordingly.
4. Creates an authentic, representative voice of your brand
Brand voice is how your company expresses its messaging. An authentic and representative brand voice is all about consistency – positioning your company as an easily identifiable and authoritative source for your area of technical expertise. You should strive for your content to be recognizable, convey your core values, and be relevant.

Following a Consistent Content Cadence
When you are getting started with content planning, a common question and concern may be determining how much content you need and who can/should write it.
We recommend the following content types and frequency for year 1 of content marketing implementation:
Quarterly

Content planning meeting with team members from sales, marketing, and R&D to develop buyer's journey content
White papers, webinars or Ebook to generate leads
Case studies to increase brand preference and boost credibility
Videos to showcase your offerings in a visual format
Enewsletter send to your subscribers, customers, and prospects

Monthly

Blog posts to increase thought leadership and share new products/services updates
Weekly

3 times a week content promotions via LinkedIn, Google (and in why this is key), and Twitter
With the key benefits of content marketing and a plan to establish a content promotion cadence we're ready to share our final few tips for building inbound content momentum and maintaining it with your team.
4 Tips to Engage Your Team
1. Make it easy
Hold a quarterly group Q&A content topic discussion to draw out blog topics your team could write about.
Create, manage, and update a content calendar that includes topics, author, review date, due date, publish date. Then share it with your team and hold everyone accountable to delivering on it.
Record your team presenting. Could your team conduct a recorded webinar, podcast or explainer video in addition to written content?
Is your team not into brainstorming? You can assign topics to help your team develop and outline an content ideas.
2. Give them time
You're much more likely to gain buy-in from your team with a timeline that is balanced with the rest of their workload. Once you have a publish date, document it on your content calendar.
3. Reward and celebrate
Using HubSpot analytics, review blog and other content metrics monthly and when a goal is achieved, award your team with a unique-to-your-culture name "badge" (like "TREWly awesome blog").
4. Check in with them
With a full workload, it's easy to lose track of things – especially if they're assignments you're team is not used to having. Make sure that whomever is managing your content promotion cadence checks in with the team as their due dates approached. We recommend sending out calendar invitations with a due date one week prior to publish date to ensure the author knows they have an upcoming blog and can complete a week before the publish date to leave enough time for a review and at least one round of edits prior to publication.
With the above tips in mind, remember that content marketing is a long term strategy and should support an overarching marketing plan. Over time, prioritizing content will deliver significant return on investment, helping you increase brand awareness, generate new leads and contacts, and win business.
---
Want to learn more? Check out our Getting Started with Content Marketing Ebook!