If you have any doubts as to whether or not blogging is necessary or appropriate for your business, data from research begs the question, "Can you afford not to blog?"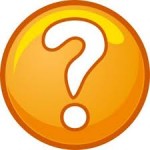 Studies show that B2B business blogging drives traffic and generates leads, regardless of industry. In his September 2013 Forbes article, Derek Klobucher notes that nearly 88% of corporate shoppers prefer to research purchases online. We know online shopping behavior includes searching for a solution to a problem, finding the best deal for that solution, and ultimately deciding on the most trustworthy company to do business with. You can help connect these B2B shoppers with your solution by blogging. As mentioned last week, Guy Kawasaki points out that deals ultimately are made between two people; your prospects need to be able to evaluate your capacity to deliver to their expectations. A blog is an ideal channel for you to educate consumers about your area of expertise and demonstrate your trustworthiness and reliability.
Powerful Data
In the article, Top 5 B2B Benefits of Blogging, author Phil Vallender states, "Bogging is demanding – requiring commitment, persistence and ingenuity – but the rewards far outweigh the effort." No truer words were ever spoken in the B2B community. Consider these statistics from the HubSpot study, Marketing Benchmarks from 7,000+ Businesses, demonstrating that companies that blog get more traffic and leads than companies that don't blog:

If you don't already have a blog started, the thought of writing 100 blog articles is certainly overwhelming, but when you break it down into months and weeks it's very doable. Identify multiple authors inside your company (at TREW, we have close to 10!) and start writing. By publishing one blog article weekly you'll be halfway there next year; twice weekly and you're there!
Need help getting started? Download our case study, TREW Marketing Unveils the Secrets of Its Own Marketing Strategy, or contact us. TREW Marketing is ready to help you achieve your business goals.
Related blog posts:
15 Inbound Activities to Include in Your B2B Content Marketing Plan
4 Ways to Get More Blog Traffic
New Case Study: TREW Marketing Unveils the Secrets of Its Own Marketing Strategy