June 16, 2015
Summer is here and many are dreaming about a cool drink while sitting in the sand. Here at TREW, we are ramping up for the marketing planning season. Most companies run on a fiscal schedule that is based on the calendar year so marketing planning kicks off at the end of summer into the fall. Some dread the process of building their yearly plan because it can be very overwhelming. Here are some key elements TREW puts into every marketing plan we build for our clients and why they are imperative to be successful.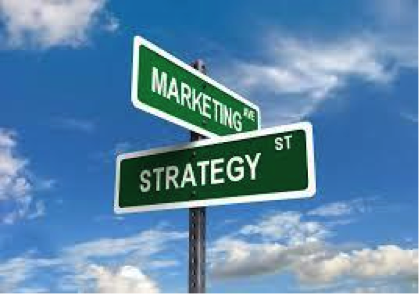 Let's start with some common mistakes many marketing departments make when doing their yearly planning:
Last year's Plan 2.0: Many marketing departments pull out last year's plan and tweak it slightly. This is the safe bet because you don't rock the boat or need approval for new ideas. You still need to think through this process to determine if this is the best plan for your marketing.
Sales Teams Wish List: This is the marketing department that is only "reactive". Sales needs something so they get it done. Trade shows, brochures, even ad placements are all dictated by sales without looking at the business and setting goals.
Follow the leader: Our competition is doing it so we need to do it too! It is imperative to keep your competition in your sights but just doing what they do won't get you the win. You need to get ahead and be the leader not the follower.
Key Elements we use here at TREW:
Goals
Seems obvious right? But it is amazing how many marketing departments develop yearly plans without setting any goals. We recommend our clients set two types of goals.
Business goals: Why are these important for a marketing plan? They set the stage for all of the work. If you don't know where the business wants to go you can't choose the right path for your marketing programs. Don't take the road to nowhere with your marketing plan. Set strong business goals so your entire team has a paved path.
Marketing goals: Many clients have a difficult time differentiating between Business Goals and Marketing Goals. It is imperative to establish each as an individual goal. Remember: business goals will be over-arching for the company as a whole. While the marketing goals only apply to marketing activities.
Here are some examples:
Business goal: Increase company revenue by 20% in 2016.
Marketing Goal: Establish Company X as a thought leader within the systems integrators market.
Campaigns
What is a campaign? This word is used to mean a lot of different things in the world of marketing. For a creative team, the campaign is a particular group of creative that all has a similar creative theme. We all remember this one from Nike: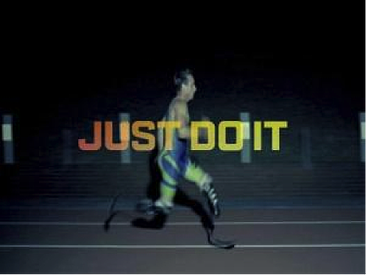 How could we forget, Just Do It! The words were so simple, yet impactful. This is not the kind of campaign we are talking about for marketing plans. Marketing planning campaigns will each have their own goal and KPI which will help to decide what activities the marketing team should engage in to reach success by fulfilling the business goals. In instances where a company has not already created an inbound plan, campaigns can be used to build the fundamental elements needed. Some examples would be foundational or content campaigns. Campaigns can also be very specific based on new product launches or personas. Here at TREW we learn about our client's business and then assign campaigns that will best meet their business and marketing goals.
Here is an example of a Foundational Campaign: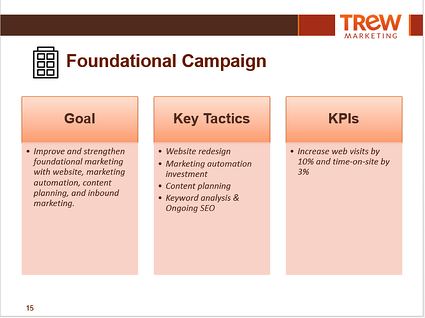 Personas
Why are personas important? Many clients think they know their target audience because they have demographic info but there is so much more to a persona than demographics. A male aged 35-50 can describe an engineer or a painter. Both fit those demographics but I imagine most painters would not be interested in reading a white paper on model-based design. Personas help to guide channels, content, messaging, creative and pretty much every other aspect of marketing planning and execution. Because their wants and needs are clearly defined and easy to understand, personas help marketers keep the plan on track by keeping their target audience top of mind.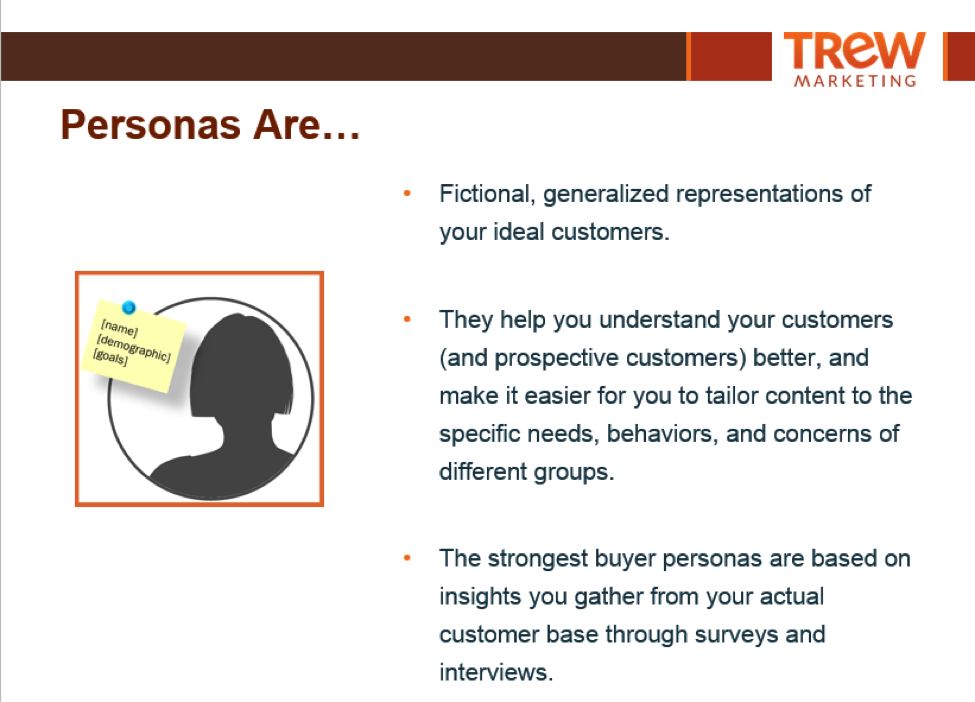 Smart KPIs
Key performance indicators are hard to set but necessary. Remember you can't manage what you can't measure. The more specific you are the better. Remember how we discussed the importance of goals? Here is where we see if we reached them. Why set a goal if you aren't going to check to see if you reached that goal with measurement? What were the results? Did they meet your expectations? If so, why? If not, why? We don't just look at the numbers at the end of the year. We suggest quarterly reviews in order to make sure we are headed in the right direction. If something seems off, we adjust accordingly. Monitoring is key to making sure that at the end of the year, we have achieved our client's goals. Each campaign will have a different KPI that will determine if that campaign was a success. As stated in the sample above, a foundational campaign can have a KPI which is measured by increased web traffic and time on site. While other campaigns can have very specific lead count KPIs.
Here are some examples of SMART KPIs:
Grow demo downloads by [X]%
Create [X] new qualified sales opportunities
Conduct email marketing outreach with [X]% open and [X]% click-through rates
Grow engagement on key social media channels through [X] likes, [X] re-tweets, etc.
For more information on key elements of a TREW marketing plan download our e-book, Smart Marketing for Engineers: Build Your Foundation. If you still find yourself dreading your yearly marketing planning meeting we can help get you on the right path to success! Contact us to discuss your marketing plan goals and needs.