June 11, 2015
Marketing automation makes your marketing more efficient, effective and also more personalized. Marketing Automation Times defines Marketing automation as, "…a subset of customer relationship management (CRM) that focuses on the definition, scheduling, segmentation and tracking of marketing campaigns. The use of marketing automation makes processes that would otherwise have been performed manually much more efficient and makes new processes possible."
Even with automation in the name marketing automation doesn't happen automatically. You have to be knowledgeable about the software you have chosen and also understand that there are necessary steps and processes that have to be top of mind in order to be successful. Before incorporating marketing automation into your marketing strategy, review the five reasons below to set yourself up for long term success.
1) You're Not Generating Leads
Due to marketing automation becoming such a buzzword, marketers tend to be under the impression that marketing automation tools will do everything for you, including generating new leads. This misconception leaves many marketers with sophisticated tools to automate the middle of their funnel, but they lose focus on the top of their funnel, which includes generating new leads.
In the 2013 Lead Generation Marketing Effectiveness study from The Lenskold Group, 63% of companies that are outgrowing their competitors are using marketing automation. However, the leads are being generated by producing relevant, optimized content that speaks to personas while your marketing automation tool is assisting in marketing and lead generation efforts to push these leads along the marketing funnel.
2) You Set It Up, Then Walk Away
To work effectively, your marketing automation needs consistent care and upkeep. Many companies overlook this as a necessary task when implementing a marketing automation tool into their business. The tool will not add new, fresh content to your site or automatically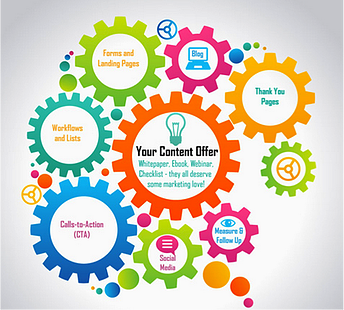 update outdated information. As well with any automated tool, there will be "one-off" cases that need attention. You have to keep an eye on it and tweak it.
Utilize your marketing automation tool to strategize and accomplish your future business goals. One example of testing your content performance is to use a piece of the marketing automation tool called A/B Testing. TREW utilizes this piece of HubSpot regularly to see how our customers are engaging with our content.
3) You're Not Thinking Beyond Email Marketing
Email marketing is one of the most popular attributions of marketing automation but many business owners get fixated on this one piece and forget about all the other great tools of marketing automation (e.g., the A/B Testing above).
Beyond email marketing, your content can be automated and utilized in landing pages, lead generation activities, social media posts, contact management, and much more! Marketing Automation and Email Marketing and Engagement Marketing are all different purposes. Don't get confused by the hype of tools like Constant Contact and MailChimp: they only provide one aspect of automating marketing tactics. Don't sell yourself short, look into every aspect of your marketing automation tool.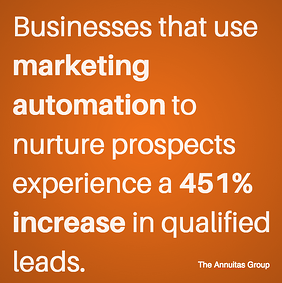 4) You're Overthinking Email Marketing
If you only take one thing away from this post I hope that it is this: Do not fill up your audience's inboxes with irrelevant, generic emails. The last thing you want to be thought of is a Spammer. This is the fastest way to lose potential customers and ruin your reputation as a thought leader. Take the time to understand the process of workflows within your marketing automation tool. Understanding this will give you the opportunity to personalize your touches with your audience with meaningful, thought provoking emails to get them to engage with you. Effectively nurturing your prospects will increase your qualified leads. HubSpot's blog has 100s if not 1000s of blog posts with great information on how to send the right emails at the right time to the right audience.
5) You're Teams Aren't Communicating
Marketing Automation tools are great for passing leads from Marketing to Sales automatically and based on all sorts of activities (web visits, form fills, email opens, etc.). Don't create nurturing campaigns within your marketing automation tool without communicating with both your Sales and Marketing teams.
You need an agreement between Sales and Marketing on what is defined as an MQL (marketing qualified lead) so that Marketing has an understanding for when to pass over potential customers to Sales. An MQL will improve Sales and Marketing team productivity and efficiency. Sending accurate MQLs to your Sales team will lead them to doing more time selling and closing rather than prospecting and farming. This is imperative so that everyone is on the same page and working towards the same goals. Not having this process in place will lead to losing potential customers and even risk losing repeat customers due to confusion within your own company.
Keep these five crucial pieces in mind when incorporating marketing automation in your marketing strategy to make sure you're staying on track to reach your business goals.
Still unsure about marketing automation? TREW Marketing is a HubSpot Gold Certified Partner and we can assist you with your

marketing automation needs! Reach out to schedule a meeting to learn more.