September 10, 2015
Gated content in an inbound marketing program is imperative to a successful plan. The tricky part is deciding what and how much information to ask for. The answer to the question, "How much information is too much information?" varies greatly from audience to audience. Younger targets are more likely to openly offer information than some of their older counterparts. So how about engineers? What fields will they be likely to fill out? Which fields are most likely to garner a successful contact?
At TREW, we can help shed some light on that. We conducted a survey to help our clients and others marketing to engineers determine the best ways to reach them. When it comes to creating lead forms, we at TREW recommend, using 5 or less fields. But what fields should you use?
The results from our survey help to give marketers very clear direction.
The top 5 fields that engineers are most likely to provide are:
First Name
Last Name
Work E-mail address
Company Name
Title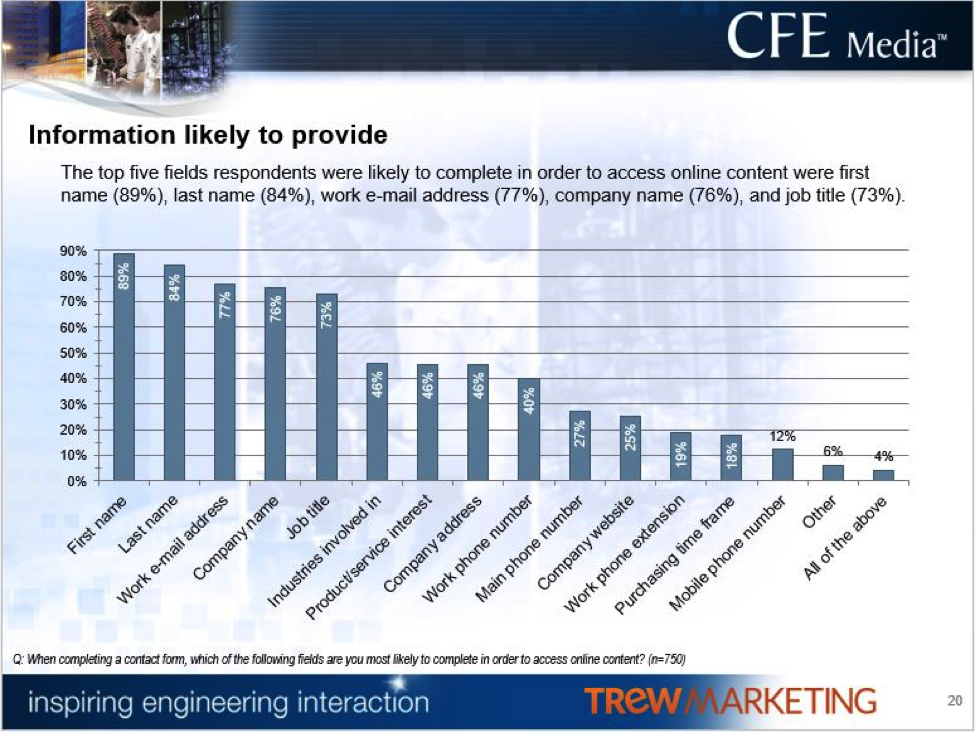 The next question we are generally asked is which types of content do engineers feel is worthy of their contact information.
TREW found that engineers are willing to provide basic contact info to access:
Webcasts, webinars
Product info
White papers, best practices
Trade publication articles
Case studies
*Following close behind #5 is also videos.
See all of the content results in the chart below: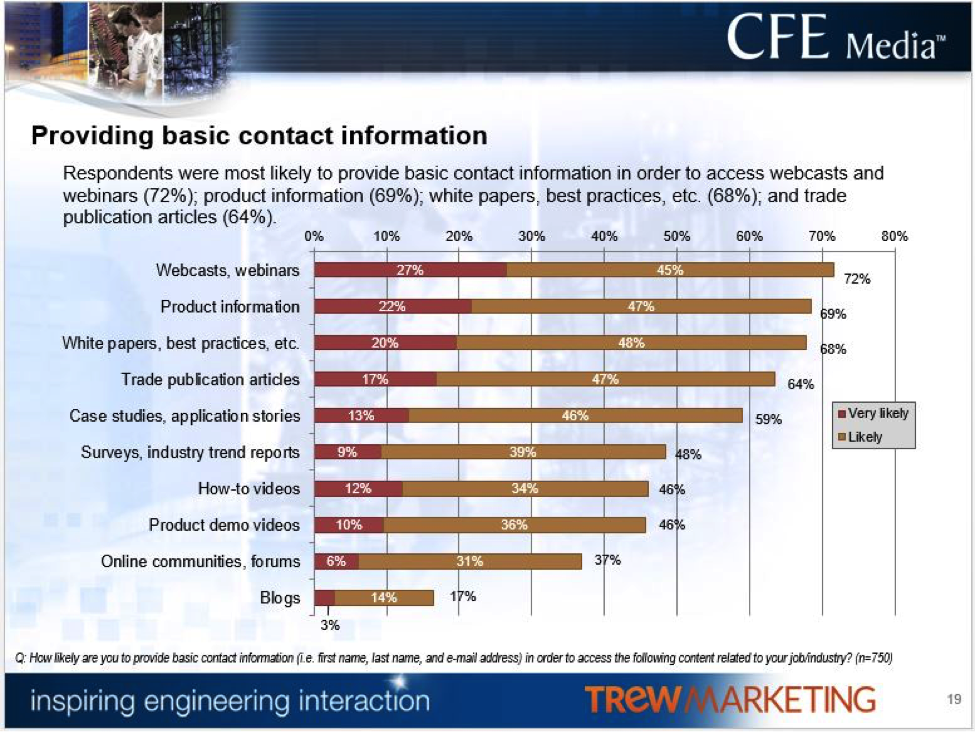 The next time you are challenged to create content targeted to engineers, be certain to put these key principles to use. To learn more about engineers' marketing preferences, view all of the survey results. If you need a team of experts to help, contact us at info@trewmarketing.com