Oftentimes, marketers targeting technical audiences grapple with how to best implement online and content marketing to attract skeptical engineers, scientists and technology professionals.
To shed light on this, we recently partnered with ENGINEERING.com for a survey, Smart Marketing for EngineersTM: Content and Online Marketing. The survey of 580 engineering professionals reveals insightful findings about engineers' preferences for online content marketing and channels such as the types of content engineers most value and trust, and where they look for that content online.
This latest research data provides conclusive, actionable data for marketers to effectively implement online and content marketing programs that drive the greatest return on investment.
Let's dive into the results of how engineers find content online and how they utilize search results.
On locating content preferences, the results found that engineers most often do a keyword search in Google (79%) to find work-related content. The next closest method for finding work-related content is through an email subscription they have set up (60%) or searching specific vendor websites they know (55%). RSS feeds are the least common method (22%).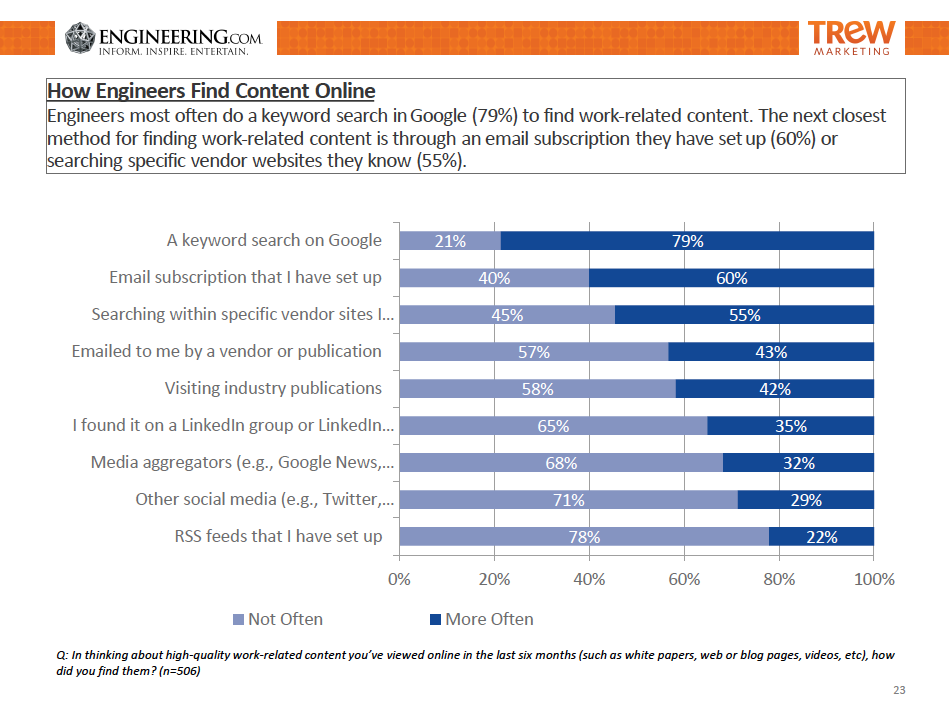 On search engine behavior, the survey found that engineers will go deep in search engines to find information on a work-related topic they are researching. Most (29%) will go three pages deep followed by two pages (27%) and over a fifth combined (23%) will go five pages or deeper. While industry data by Chitika Insights has shown that 92% of all traffic on Google occurs on the first page of search results, only 9% of engineers in this survey said they stop on page one.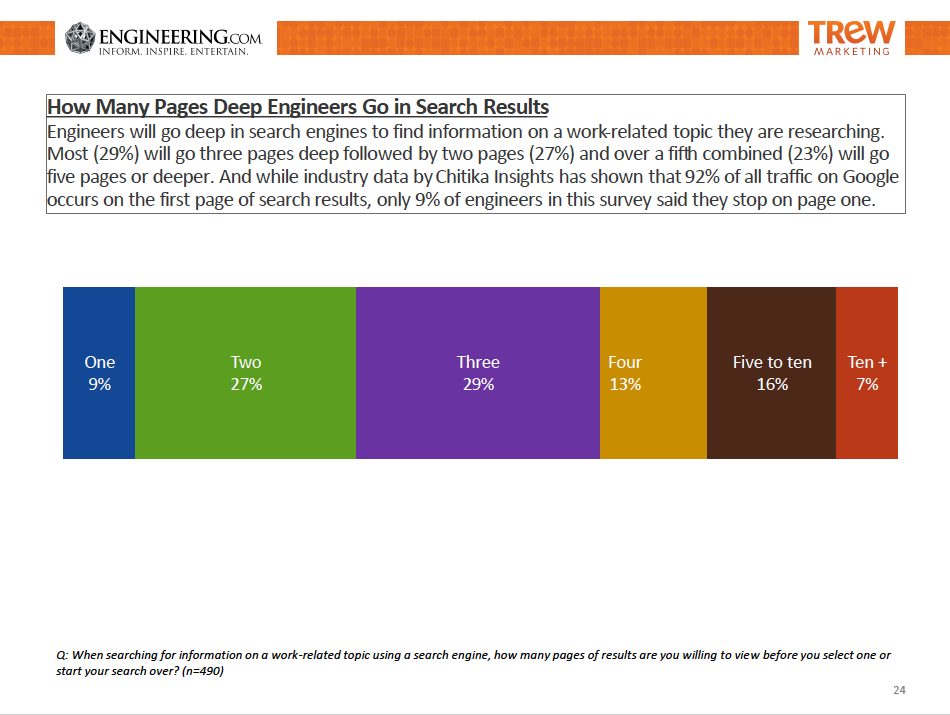 If you're interested in the full results of the report, you can download the whole study.
This blog has been updated from its original posting on September 17, 2015