A recent customer conversation epitomized the power (and potential pitfall) of effective inbound marketing. One of the more marketing-savvy business owners I contacted said that he only reaches out to customers that "raise their hand." This is certainly the ideal state - customers telling you they are interested in your products and services instead of the other way around. Besides, cold calling isn't fun and can be especially ineffective when your sales model requires highly technical engineers and scientists to sell sophisticated solutions to other highly technical engineers and scientists.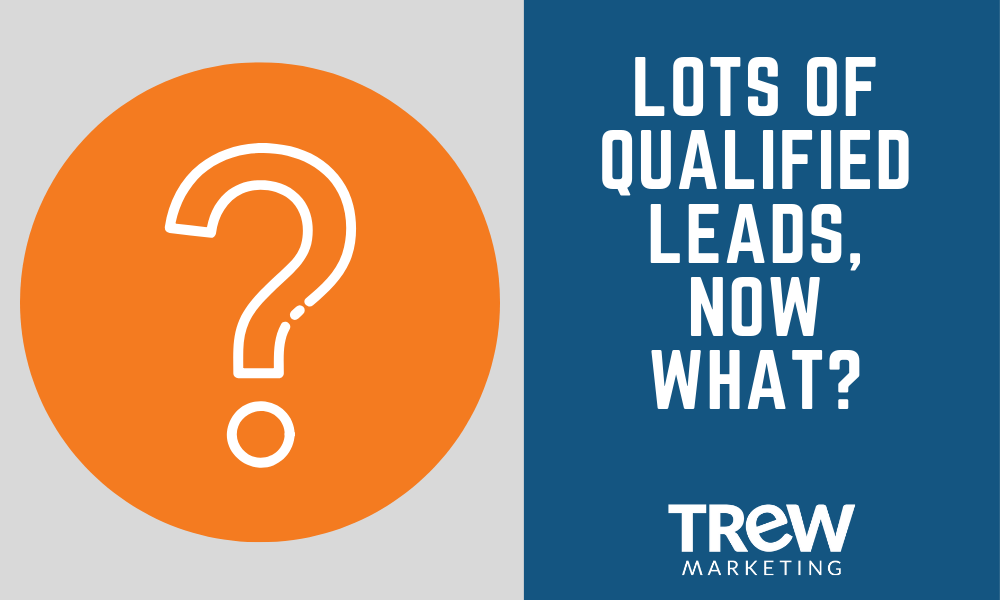 However, I was reminded of where a "cherry picking" model breaks down while visiting my daughter's elementary school class earlier this week. Some of her classmates were literally hopping on chairs, screaming to be called upon when the teacher asked a question. This was drowning out the more patient students that politely waited with their hand raised. Without timely and consistent recognition, many students (some of the brightest in class) started to withdraw and raised their hands less frequently as the day progressed.
This particular classroom reminded me of the TREW sales model when I started last quarter. We were in the enviable position of sourcing almost exclusively from highly qualified leads, direct referrals, and prospects contacting us. We weren't maximizing our substantial investment in a wealth of great content that was generating exceptional leads. Many of our "most talented students" who were eager to be called upon by the TREW business development team were likely consistently disengaged.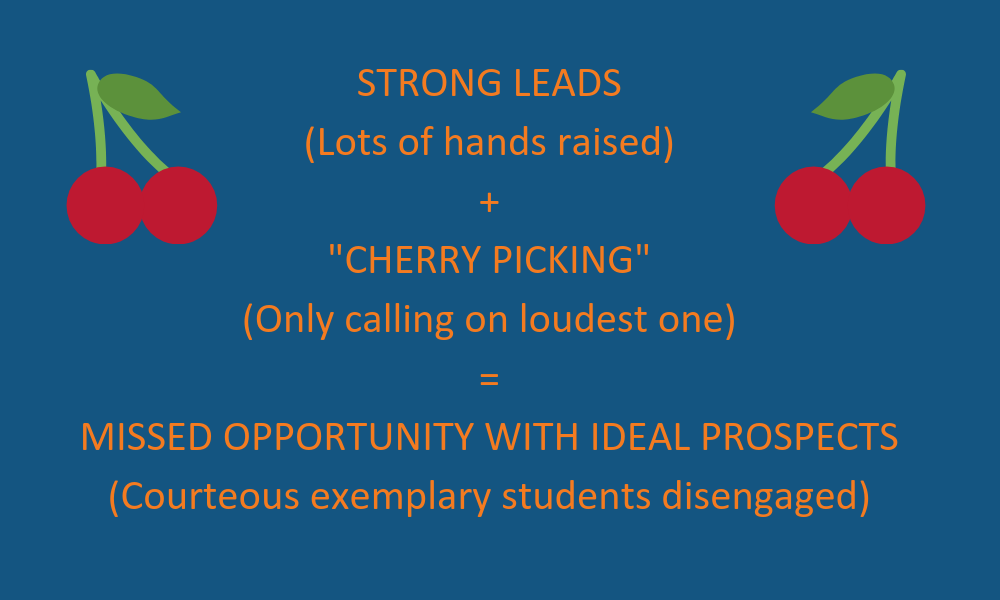 TREW's Evolved Approach
Having recently assisted in the evolution of National Instruments' inside sales channel before joining the TREW CREW, I was eager to address all of the "low hanging fruit" opportunities to build a solid foundation for our sales team. We identified the following gaps and addressed them through a process called Lead and Sales Management Opportunity. If your sales and marketing teams haven't already done so already, I'd encourage you to consider taking the following steps.
1. Implement a service level agreement (SLA)
Before: Weekly sales call to review leads, contacting some qualified leads, unclear deadlines
After: Commitment to contact 95% of all qualified leads (see below) within 48 hours
2. Define lead and opportunity pipeline stages
Before: Categorized some leads and opportunities
After: Categorize all qualified leads and opportunities
New contact - anyone that has engaged with our business
Lead - contact that has submitted profile information
Marketing Qualified Lead (MQL) - took significant action (i.e. viewed key content, attended event)
Sales Qualified Lead (SQL) - validated by sales, personal outreach planned

High - sales to contact immediately
Medium - sales to manage through communication plan (see below)
Low - "no for now" but managing through communication plan (see below)

Opportunity - qualified interest (budget, timeframe, need)

Sales visit - accepted calendar invitation
Proposal presentation – scheduled time to review
3. Develop a communication plan for each lead stage
Before: Automated lead follow-ups (ALFs), personal outreach email for some qualified leads
After: Tailored communication sequence and cadence for all qualified leads
New contact - rely on ALF strategy until converted to qualified lead
MQL - multiple touch sequence concluding with "takeaway" email
SQL - LinkedIn research, customized emails, outreach via phone
Custom (when appropriate) - i.e. our ENGINEERING.com webinar (see below)
4. Document every interaction
Before: Timely and professional documentation for opportunity-related interactions
After: Timely and professional documentation for all interactions regarding leads and opportunities
Tracking every email
Monitoring last interaction
Scheduling next interaction
5. Address stale leads and update lead score
Before: Untouched leads infrequently filtered
After: All old leads reviewed, documented, and managed based on the following:
Company - qualified (ideal prospect) or unqualified (i.e. competitor, out of niche)
Contact - qualified (decision maker, LinkedIn accuracy) or unqualified (inaccurate info)
Stage - marked for appropriate lead stage and corresponding communication plan (see above)
Lead score - update based on recent activity history
Practical Example
These best practices were implemented just in time for our most recent webinar based on our most recent ENGINEERING.com survey data. Attending a virtual event demonstrated a high level of engagement, so we considered registration to be a qualifying activity.
We exceeded expectations on our SLA by contacting 100% of webinar leads within 24 hours of the event. "High SQLs" were sent an immediate meeting request and a communication plan was created for all other leads. To date, more than 15% of leads have produced a sales visit and a high percentage are marked as "Low SQL" since they requested we reach out again in the near future.
Summary
Hopefully you are already investing in inbound marketing efforts that empower your ideal customer to "raise their hand." The next step is to make sure you have a thoughtful lead and opportunity management plan in place so your "exemplary students" aren't being drowned out or otherwise disengaging because your sales team is taking a "cherry picking" approach. Timely responses, meaningful categorization, coordinated communication, and consistent documentation are the keys to maximizing your ROI from inbound marketing investments.
If you'd like to improve your lead and opportunity management foundation download our free ebook, Lead Generation for B2B Technical Audiences.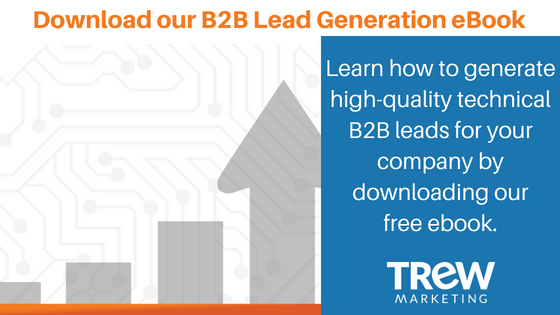 This blog has been updated from its original post date on October 13, 2015.