Insights from TREW Marketing Account Director Lee Chapman
Look back, move forward is my Q4 mantra. October is the ideal time to look back at your 2013 marketing results and start planning to move forward for 2014. Start by considering what has gone well in your 2013 marketing plan and what could be improved. Are you pleased with the progress of your business to date? Have results of your marketing activities and dollars spent met your expectations?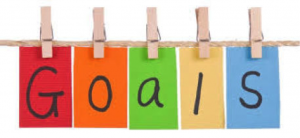 Marketing planning is crucial to the success of your business. By taking the time to evaluate past results, you can determine what needs to be done to produce effective outcomes and move purposefully forward to achieve your business goals in 2014.
What are the benefits of marketing planning to your bottom line?
A marketing plan is both practical and powerful: it's a blueprint to effectively facilitate activities focused on making you visible in search, driving visitors to your site and converting them to leads and customers. Research shows that a marketing plan powerfully impacts our capacity to achieve our business goals.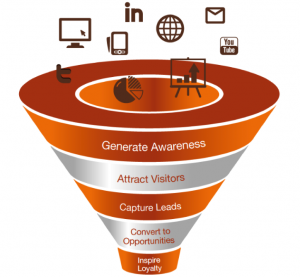 How do you know where to start with Marketing Planning?
First of all, think about your business goals. Identify what you offer, who benefits from your offerings, the specific problems you solve, and what it is that differentiates you from your competitors. Are your products/services reliable and do they effectively provide a solution? Are you reaching your target audiences? Do you communicate a compelling value proposition?
Which marketing activities can help you achieve your goals?
Develop a marketing strategy to draw visitors to your website and connect them with your solution. For example, create and share high-quality industry content or utilize marketing automation software such as HubSpot, a powerful all-in-one tool for creating customized and streamlined experiences for your clients, prospects, and leads. The best game plan is one that coordinates activities so that your marketing efforts are tied to specific goals within specific timeframes.
What if my marketing plan needs to be changed?
Your 12-Month Marketing Activity Plan is an agile document and should be designed with flexibility in mind, customized to your business goals and needs. Plan for the future and measure progress along the way: new opportunities, market changes and developments, and results of marketing activities continuously lead to modifications. Consider how potential customers find information and strategically make sure your content is found there.
Arnie Kuenn, President – Vertical Measures
How do you measure results of your marketing activities?
With your dynamic marketing plan in hand, you're ready to divide activities into quarterly projects that fit your budget. This should include collecting and measuring pre-determined metrics, tied directly to your set goals, to evaluate on a regular basis. This clarifies your objectives and reveals the modifications necessary to strengthen your plan. Envision where you see your business at specific milestones.
What is top-priority for anyone just starting with marketing planning?
Your top-priorities are to create awareness of your product/service, engage with your leads, and focus on converting those leads to customers. When you plan well, your customers feel confident in your business, you effectively meet your business goals, and you save precious time and money down the line.
TREW Marketing is ready to help you get started
Remember, look back, move forward! Need help getting started? TREW's collaborative marketing planning process leads to the smart, collaborative, efficient, and cost-effective ways to achieve your marketing and business goals. Learn more about our proven marketing methods by downloading our free ebook, Smart Marketing for Engineers, or contact us today to learn about our marketing planning service.