With all the time you invest in creating content for your blog, it's easy to overlook some of the simple things that you can do to promote your blog and increase its effectiveness in generating web traffic and leads. Here are a few simple marketing hacks you can use right away for your blog.
Blogging Hack 1: Create CTA Buttons and Banners in Powerpoint
Once someone is on your website, guide them down a path to convert into a lead. At the end of your blog posts, add a button or simple banner image that directs readers to a premium content download. Don't have premium content yet? Send them to related product or service page, and let them learn more about your offerings.
If you've been blogging longer than you've been creating premium content, go back through your top 10-20 blog posts and add a CTA button to these highly trafficked posts. TREW did this earlier this year, and we saw a 74% increase in leads in one quarter. Below is an example of the banner image we created in Powerpoint.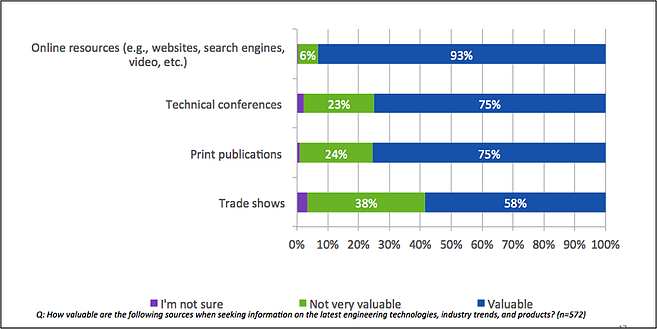 Creating a button or banner is easier than you think. You can create them in Powerpoint, using the shapes editor and adding text on top. Save as an image and then upload into your blog as an image and hyperlink it to your desired page.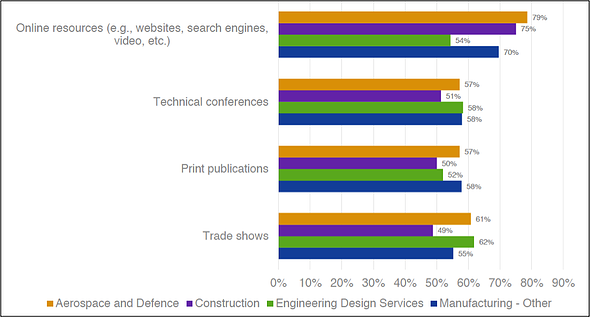 Blogging Hack 2: Write First, Optimize Second
Don't get bogged down with trying to make your content keyword-rich. Write your content authentically, and then spend 5-10 minutes after you've written your article to do a quick search on what keywords can be inserted into your content naturally.
For example, I wrote this blog post first, and then I went through and inserted the words "blogging hacks." My initial draft used the words, "marketing ideas," which had 2900 search impressions and "marketing tips" with 1300 impressions, but both terms seemed broad and highly competitive. So instead, I chose "blogging hacks" to use throughout my post. It's lower volume (58) but it's highly relevant and likely to get found on search easier than if I used "marketing ideas" or "marketing tips."
To learn more about keyword research, watch this webinar: SEO Keyword Strategy.
Blogging Hack 3: Create a Landing Page for Your Blog Subscribers
Some readers of your blog will want to know more about what it means to subscribe to your blog. They have questions like, how often will they get emails? What topics will it cover? What are the benefits of subscribing to it?
By developing a landing page and addressing these concerns, you help sell your blog content and entice visitors to become subscribers of your blog. Additionally, once you have a page dedicated to generate blog subscribers, you can promote it in your email marketing and other areas of your site.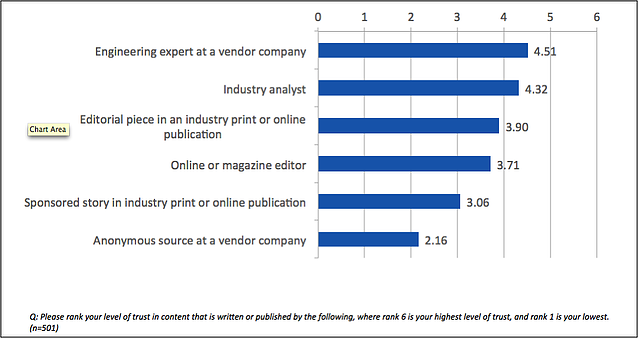 Blogging Hack 4: Reference Yours and Third-Party Posts
Web content, in particular blog content, is meant to be dynamic. You enable visitors to "surf the web" when referencing your own and others' material in context. At the time you introduce a topic that likely needs further explanation, it's a good idea to have that content hyperlinked to either a page on your site that gives more detail or a credible third-party site. When you link to pages on your site or another's, it helps to build your online recognition by earning links and increasing your web traffic and rank.
Blogging Hack 5: Amplify and Promote Blog Articles Internally
Don't forget the power of your employee's social networks and personal referrals. Often times, your employees who aren't in marketing will forget about the great content your marketing team is producing. Make sure people inside your organization know about the topics that you're writing about and let them promote it through their personal networks.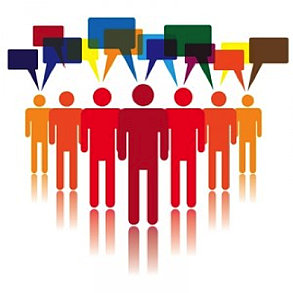 Want to know more about generating leads on your website? Download Inbound Marketing: 5 Keys to Generating Leads on Your Website.
Related Blog Posts:
Thursday Trends: (Blogging) Information is Power
How to Write a White Paper that Grabs Readers – Part 2 Promoting the Content
4 Ways to Get More Blog Traffic