Back in 2004, I was fresh out of college and working at my first job as a PR writer. I'd kept in touch with one of my favorite professors, who was the editor of a news magazine, and one day he emailed to ask if I would write a blog for his magazine.
Blogs were relatively new back then, and while I'd seen a few of them in my college days, they were nowhere near as ubiquitous as they are now. My former professor was interested in trying out this format as a way to get some different voices and opinions on his site without just having people write a bunch of formal op-eds.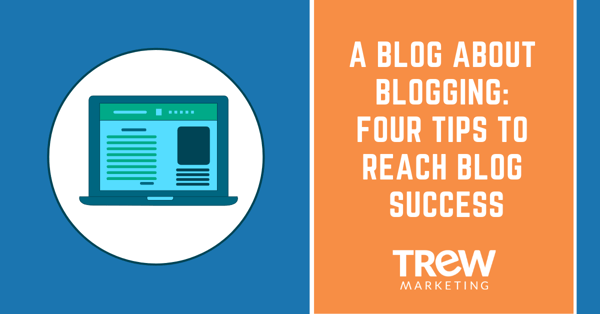 I accepted his offer, and within a week, admittedly without really knowing what I was doing, I was writing a blog on a site that had thousands of visitors a month. I wrote that blog for a couple of years, and ever since, I have blogged in some form or fashion for both personal and business use. Today, blogs are an essential part of any inbound marketing strategy. A Technorati study showed that blogs are the third most likely online service to influence a purchase.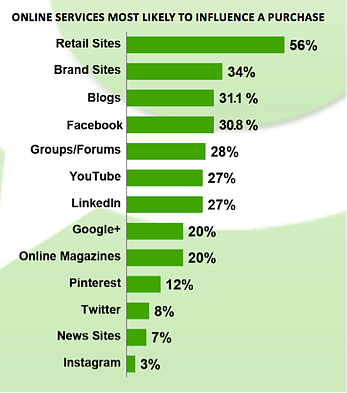 Additionally, HubSpot's research showed both that B2B companies that blog generate 67 percent more leads than companies who don't, and that companies who prioritize blogging are 13x more likely. So it's clear that your company would benefit from blogging, but as with any marketing plan you can't just jump in without strategy. I've learned a few things in my 10+ years of blogging that will help you as you're figuring out your approach.
1. You can't ghostwrite a blog.
When I worked for a large corporation, I tried to push for one of our executives to write a blog. He was a good writer and I thought our customers would be interested in hearing from him regularly in a blog format. He was interested, but didn't have the time, so he suggested someone write it for him. That right there is a bad idea. While ghost writing works for some content types, it doesn't for blogging. Blogs need to be personal, with the writer's unique voice shining through in every post. People will accept that an op-ed in a newspaper is ghostwritten, but not a blog post. I know that doesn't necessarily make sense, but it's the way it is – human psychology is a topic for another day. If your executive can't commit to writing his or her own posts, then find someone else who can. One way to work around this is to have multiple blog contributors, like we do at TREW. This way one person isn't shouldering the entire load, and you can still maintain a regular frequency while only having to squeeze a few posts out of your busy contributors. This leads me to the next tip, which is…
2. If you commit to blog, you need to do it regularly.
Often, companies start a blog and then let post frequency fizzle. Now, I know writing a weekly blog post is a lot of work, but it doesn't need to be that often. As HubSpot put it, "82 percent of marketers who blog daily acquired a customer using their blog, as opposed to 57 percent of marketers who blog monthly -- which, by itself, is still an impressive result." You just need to pick a frequency and stick with it. This way, people will come visit your blog to look for new posts in addition to finding you via search. Create an editorial calendar to keep track of topics so you always have something to write about. Below is an example of a blog editorial calendar, which you can download in Excel form here.

Also, HubSpot has a great blog post with a simple formula to follow to write posts, and some free templates you can use to get started.
3. Share your posts on multiple platforms.
Sometimes, for various reasons, you can't include comments on your blog. That's ok because, thanks to social media, there are many other ways to put your blogs out there and start a conversation with your customers and prospects. Share your posts on LinkedIN, either as a personal update or on your company's page, and on your company's Facebook page. Both of these platforms have commenting enabled for everything posted on them, so you can have a conversation right there. Twitter is another good platform for social conversations; it can just be harder to monitor than LinkedIn, so keep that in mind when you share posts there. Ideally, your posts will also guide readers back to your website.
4. Be yourself.
Along the lines of the first tip in this list, your blog should show your personality. Don't be afraid to crack a joke or say something off-the-cuff. Obviously, a business blog isn't a place to be inappropriate, but readers expect more casualness in blogs than they do in formal content like white papers. They want to know they are hearing from a person, so don't be afraid to be you.
Want to learn more about creating content and message development, download our free ebook, "Smart Marketing for Engineers: Build Your Foundation."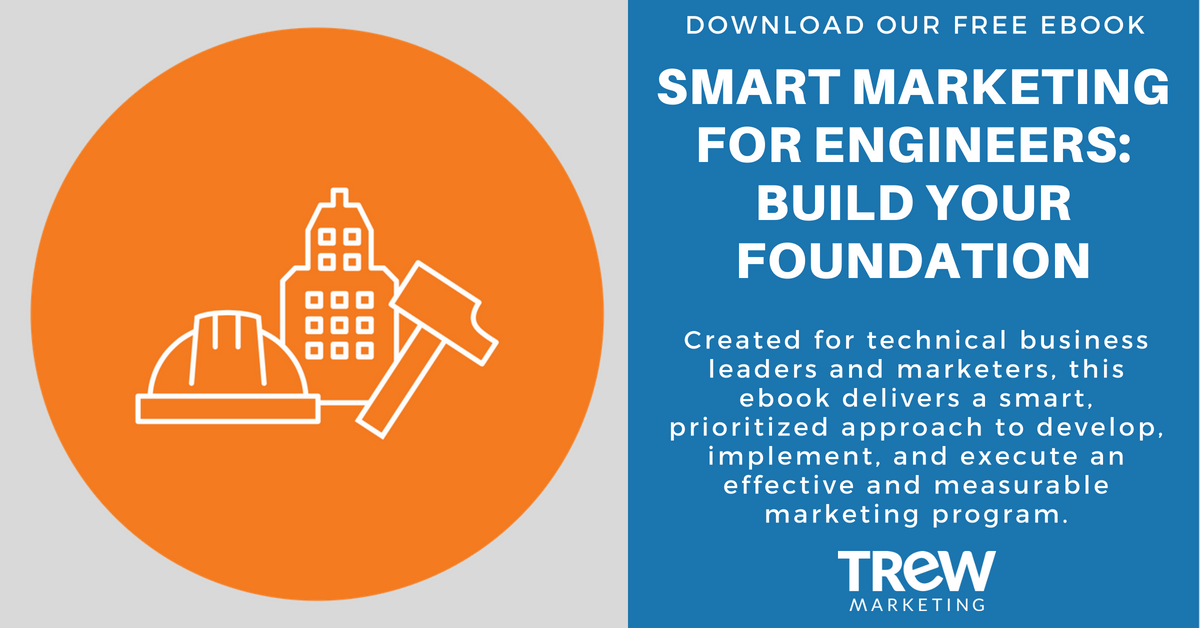 This blog has been updated from its original publication on June 4, 2015.