June 9, 2015
In order to keep your blog fresh and up-to-date with relevant material for your engineering, scientific or technologist readers, you need to include technical content on a regular basis. This requires getting your engineers in the company involved. But, it can be difficult for engineers who are too busy, lack confidence in their writing, or are reluctant to participate for fear of giving away too many 'secrets.'
Providing Technical Content Without Revealing Secrets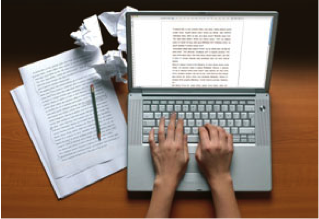 In order to be relevant and generous with your content, it is key to include product- or application-specific information and technical documentation. What you provide to readers influences their perception about the products and services your company offers, the level of competence your engineers have, and the level of technical guidance they may be able to offer to the reader as a customer. At the same time, there is real concern about divulging confidential information. Often, the thought of revealing anything confidential keeps engineers from blogging (or generating any content for marketing). To overcome this, work with the engineer to determine what is confidential and what can be shared. Often, the confidential elements are quite small, and the rest of the story is still very compelling and informative.
Technical blog content can focus on application challenges and how to overcome them, or product features, the benefits of why they are important, and real application examples. Be sure to back up any claims with data from test results, case studies and product specifications. This provides useful information and can be done without revealing any secrets they don't want to share. Engineers want to know how to better solve their problem or challenge, and they need technical details to help them do this.
Provide Support and Keep it Short and Sweet
Most engineers are busy and under alot of pressure working on tight deadlines. They are often quite removed from marketing, and don't immediately understand the value of a blog. They may also feel their writing skills are inadequate; after all, there are no journalism classes in engineering school. As a result, they will likely perceive your request to contribute to the company blog as an interruption to their work, or an activity that could tarnish their reputation. To make it as easy as possible for them to contribute and allay their fears of writing, provide guidelines for the blog, help them draft an outline, and suggest images, technical specs, test results and graphs they can use. Share examples with them from previous technical blog posts, and consider getting their competitive juices going by showing them blog posts that competitors' engineers have written. Encourage them to contribute information they are comfortable with, such as a specific product or underlying technology they are working on, the latest technology trends or other pertinent information.
Let them know they're encouraged to keep their post brief and to the point; after all, technical readers are under the same pressure and tight deadlines they are, so it's fine to keep it concise and informative. Share with them a word count to target, which can be as little as 400 - 500 words. Remind them that this entire exercise should only take them a couple of hours total, and even less the more help you provide. The first time is always the hardest, but as they work through it, most will enjoy the opportunity to share their expertise, talk up a product or technology they are working on, or share their views on the latest technology trends they're watching.
Some Suggestions to Inspire Technical Content Creativity
If your contributing engineer is stumped for ideas for the blog, they can use project examples or case studies that have been done about your company's products or services and transform these into a story for the blog. Here are some other ideas to spark their creativity:
How could case studies or project examples be turned into an illuminating piece that gives your technical audience ideas on an approach to tackle their challenges?
How were the more difficult problems of a recent project handled? What lessons were learned?
Discuss recent industry related legislation, standards updates or other relevant reports that your audience would find important and informative.
Report on new technical innovations or products, industry related news, or tool development, especially if these are used in your company. Show your audience that you are well informed on the latest innovations and news in your industry.
Review a relevant machine, tool or process that you have used in your projects. What were the pros and cons you encountered with them?
Use recent white papers to create a series of blog articles about a product, technology or process. Break up the white paper into more digestible chunks of information, then drive them to the full white paper as a next engagement. If your company does not have white papers to use, or other ideas are needed, you can find many topic examples covering different engineering fields at sites such as Engineering White Papers .
Review a product or service from your company, or answer FAQs about them. You can even include customer testimonials.
Discuss how the technical specs of a new company product can help engineers solve problems or challenges they may be facing. Providing links in the blog to the data and/or graphs to support your claims.
Review a recent trades show or conference you attended. What topics were discussed? Where do you see the industry headed?
Interview one of your company customers. Share their experience with your company and how it provided them with solutions they needed or helped in solving challenges they faced.
These are just a few examples of technically oriented content topics your engineers can write for your company blog. Depending on your blog strategy and tone, they could even include some industry trivia, humorous engineering failures, strange creations and the like - just to break up the seriousness engineers are always dealing with.
Ready? Set? Blog!
All engineers are different - some may enjoy the blogging process, others may not. To make it as easy as possible for them to contribute the technical content your company needs, give them access to the tools, data and examples to get started. Help them pick a topic, and use the suggestions above, or industry or competitor blogs and websites to get the ideas flowing. While blogs need to be kept fresh and current, allow your contributing engineers the time they need to create a meaningful post, remembering that the quality of the content rather than the quantity is most important to your readers.
Once they have crafted their piece for the blog, encourage them to have an engineering peer review it for technical accuracy. Once final, have them include their name as the author, a little information about themselves and include a recent photo. This helps give the article a personal touch and builds your engineer's reputation as an expert in their field.
Once your engineers get comfortable with the process, have them keep a blogging journal where they note ideas for future blogs. Keeping your blog fresh with high quality technical content will not only help with keywords for search engine optimization, but will also capture the attention of potential customers and persuade them to seek you out when they are in need of your company's products and services.
Need assistance with your content development? View TREW's Content Development Services and reach out to TREW to discuss more!