We hear the success of content marketing strategies: speaking directly to a target audience, web traffic, lead generation. We want those results and we want them now, so we jump to developing content – webpages, white papers and presentation slides – often skipping the backbone of that content: a strong brand identity.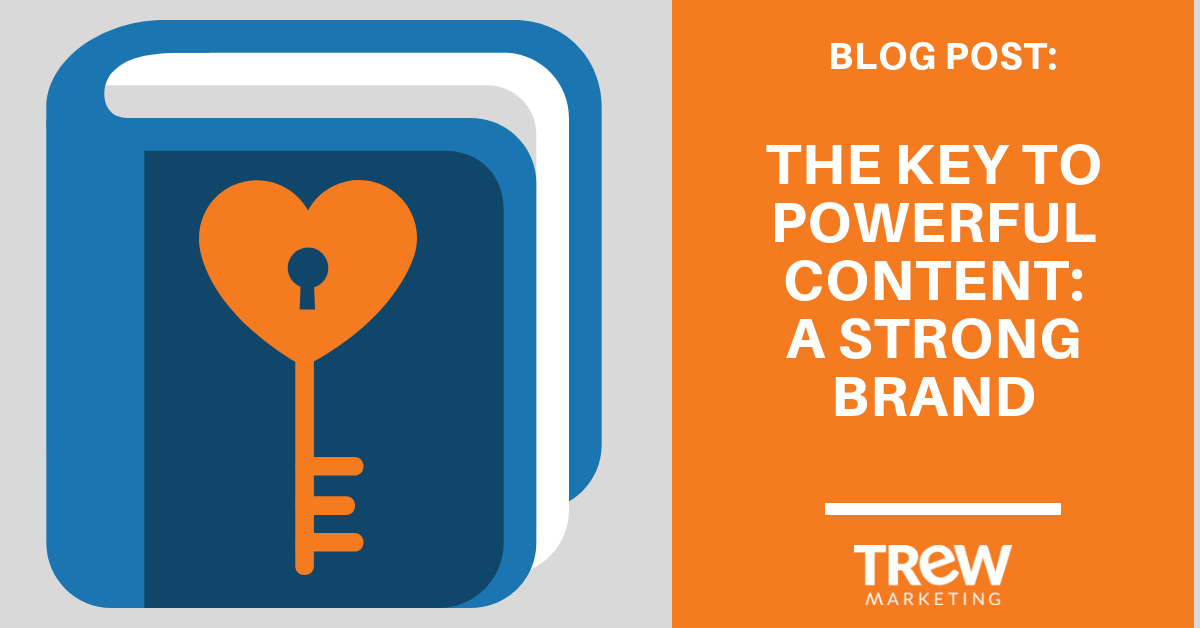 The idea of brand-driven content isn't novel, but that also doesn't mean it's easy to develop, especially for technical and B2B companies. The image of Silex Technology's homepage effectively showcases its full brand, which flows into other content. "When it Absolutely Must Connect", it's tagline is integrated into a feature graphic supported by the proof statement of the 55,000+ hours of video transmission that Silex customers can achieve.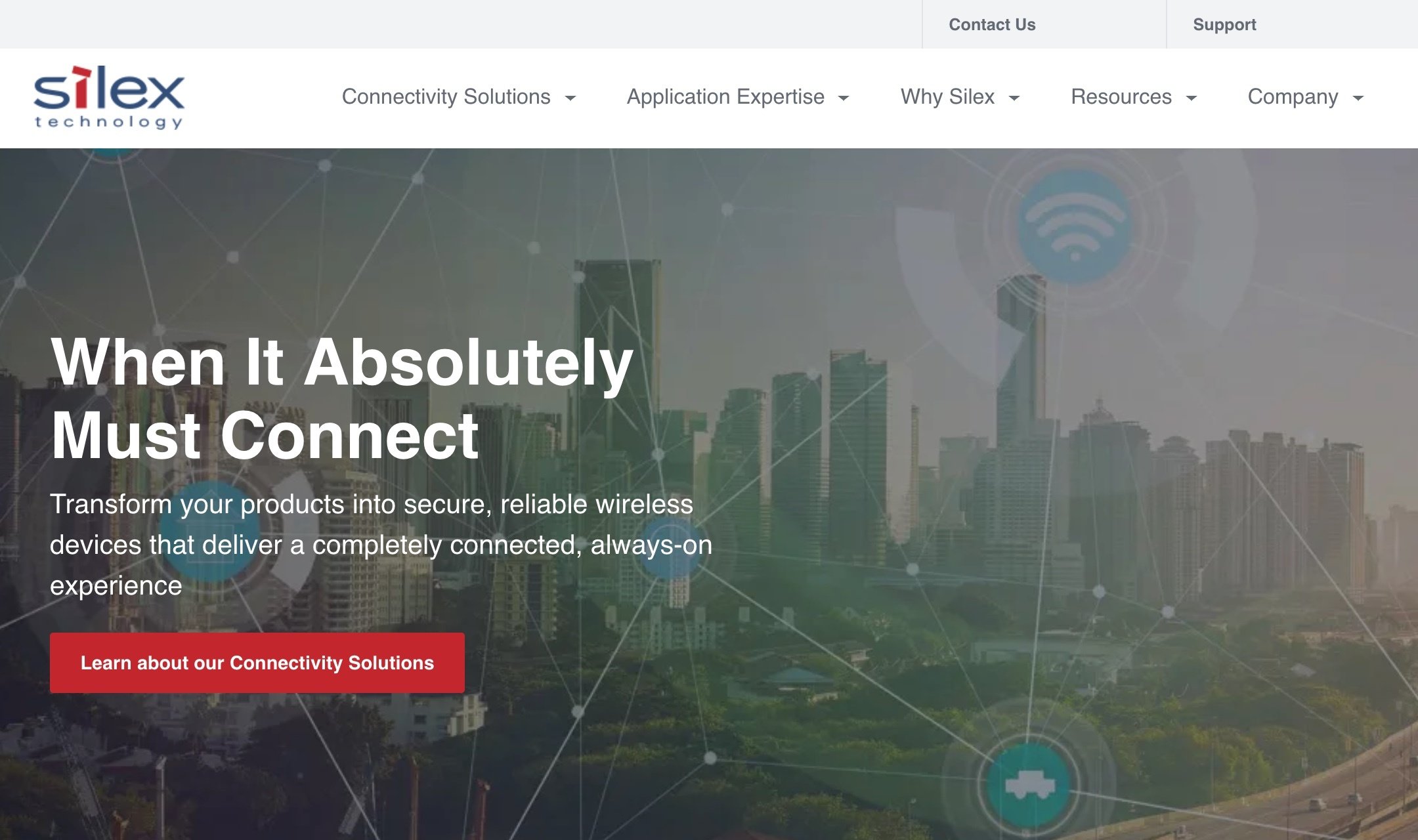 Here are four considerations to get you on track for brand-driven content like Silex showcases:
1. Commit to Creating a Strong Brand Identity with Words
Often the first thoughts of branding include logos and colors, but brand identity goes much further than visual elements. A strong brand identity includes words. It includes company messages in a tone that represents the employee culture, corporate values, and customer concerns. It is differentiated from other brands in the market with key attributes, and it's focused on a specific audience that has a specific need.
Your brand is what your audience thinks about you when you're not in the room, and it's what will ultimately drive their purchase decisions.
What we risk by negating the branding process is generic content. We risk marketing content with a message that could carry just about any company logo. Skipping the branding step often results in technology-related messages that don't convey value any specific or expertise, like the one below:

This message may be suffering from "whiteboarditis" – the condition that occurs when messaging meetings run far too long, lose focus, and consensus is to reduce all of the phrases on the whiteboard into jargon and cram them into one piece of text. However, that text doesn't explicitly define the company brand in any way.
In contrast, by committing to creating a brand, you stand to gain content with strong messages that give a clear idea of your company, like this from Hallam ICS: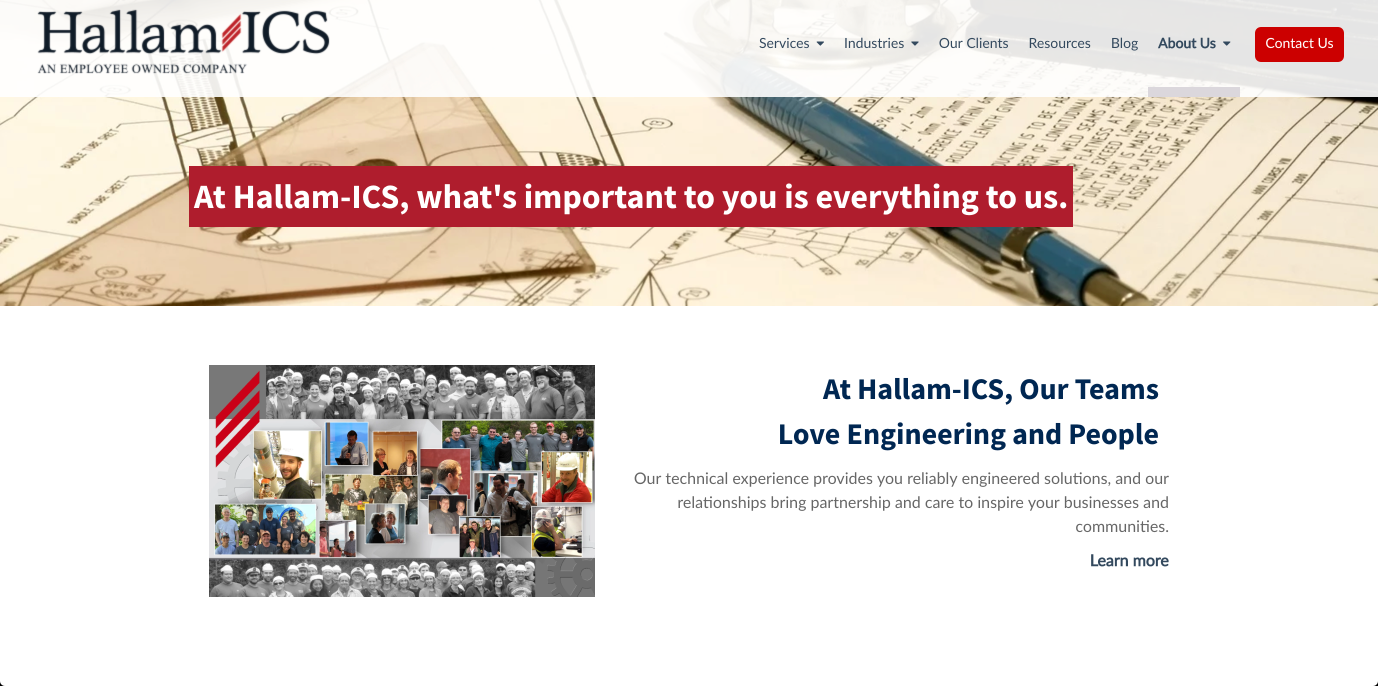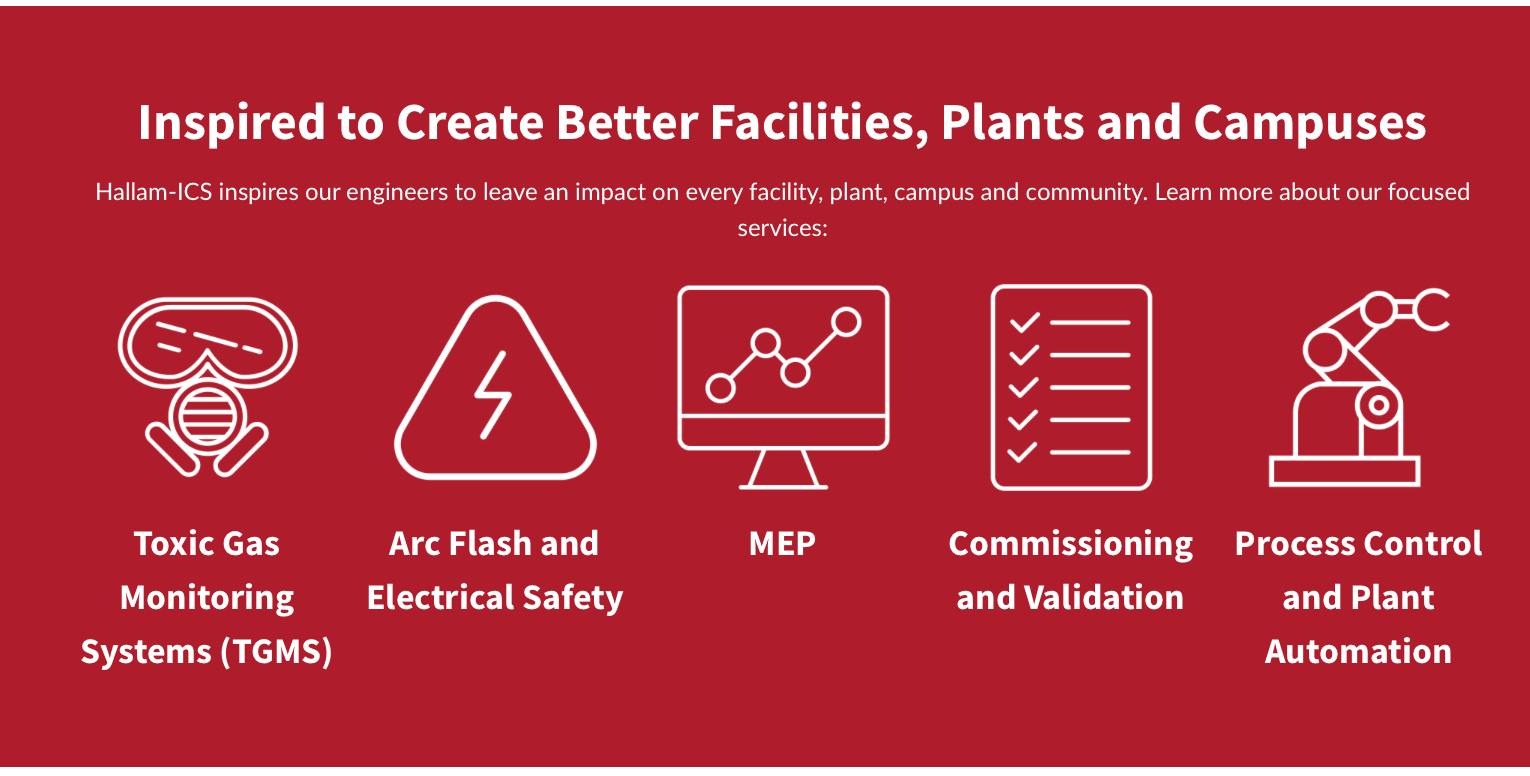 TREW Marketing worked with Hallam ICS to create a brand message for the company that highlighted its distinct focus on client-centered engineering that inspires better campuses and communities. In the company's web copy above, Hallam ICS's brand messaging radiates from a strong corporate positioning statement.
Your first step is to get your leadership on board with creating a defined brand. Then, you can define and differentiate your brand.
2. Differentiate Your Brand
Typically, B2B science and engineering firms were born from a very specific technology or the desire to meet a distinct need in the automation, test and measurement, or IT markets. However, in attempts to quickly relate to prospects, companies often give comprehensive, meaningless labels to themselves, like "technology provider" or "integration team." These labels don't say anything about the brand and are often followed by more generic messaging.
To differentiate your brand, take the time to work with your leadership team and develop a positioning statement that defines:
Who are you targeting?
Where are you focused? Is it specific industries, applications, or regions?
Why do customers need your product or service?
What exactly is it that you offer?
How does your solution work?
How is it distinctly different from anything else in the marketplace?
Having a clear understanding of who you are in relation to your customers and your competition will set your company apart in the market. At TREW Marketing, we use these questions to develop a positioning statement used for internal alignment and ultimately translated into content marketing messages like those on your website, collateral, and press materials.
Here is Wineman Technology's unique differentiator, developed from a longer positioning statement that addressed the six bullets above: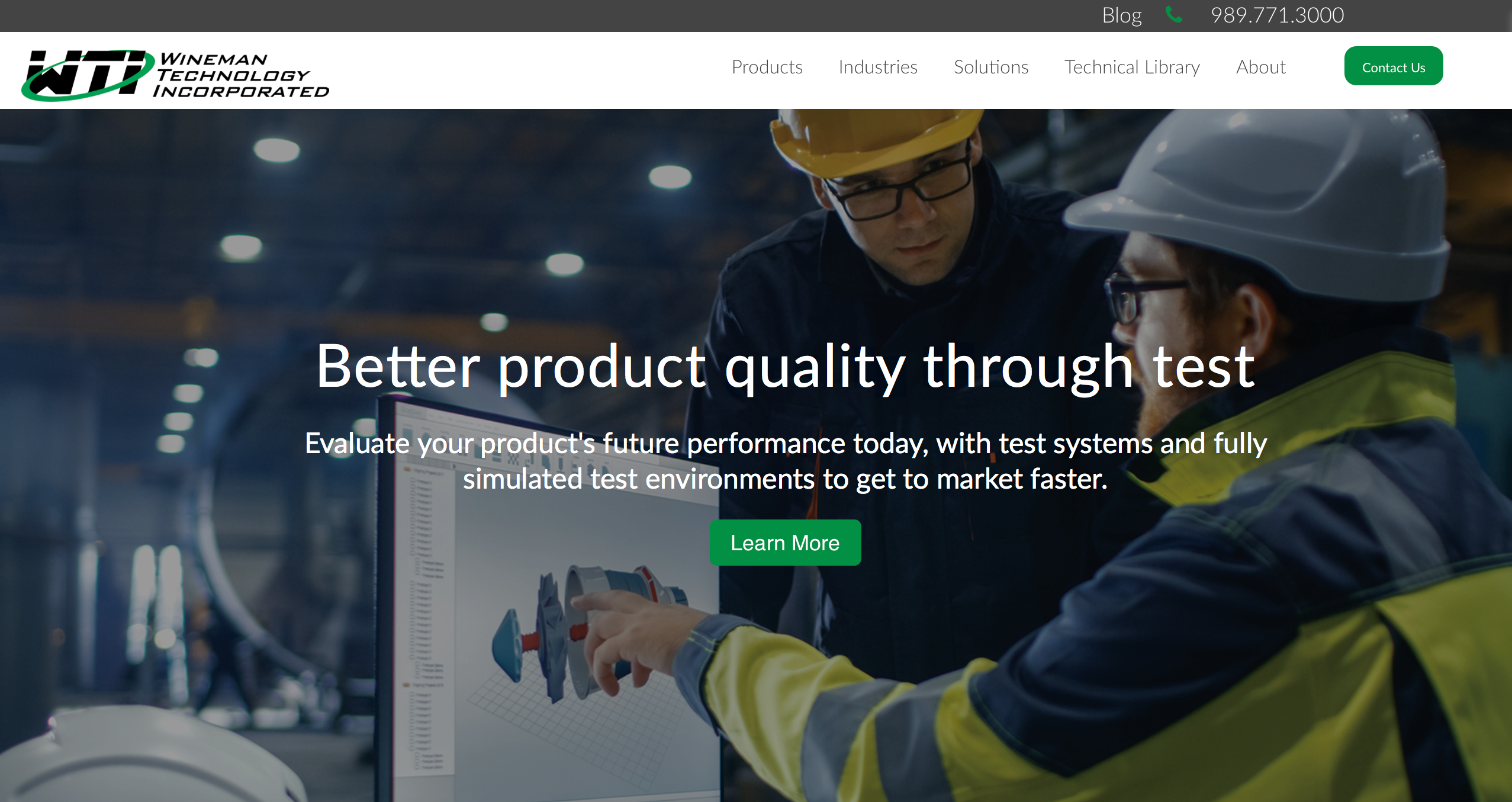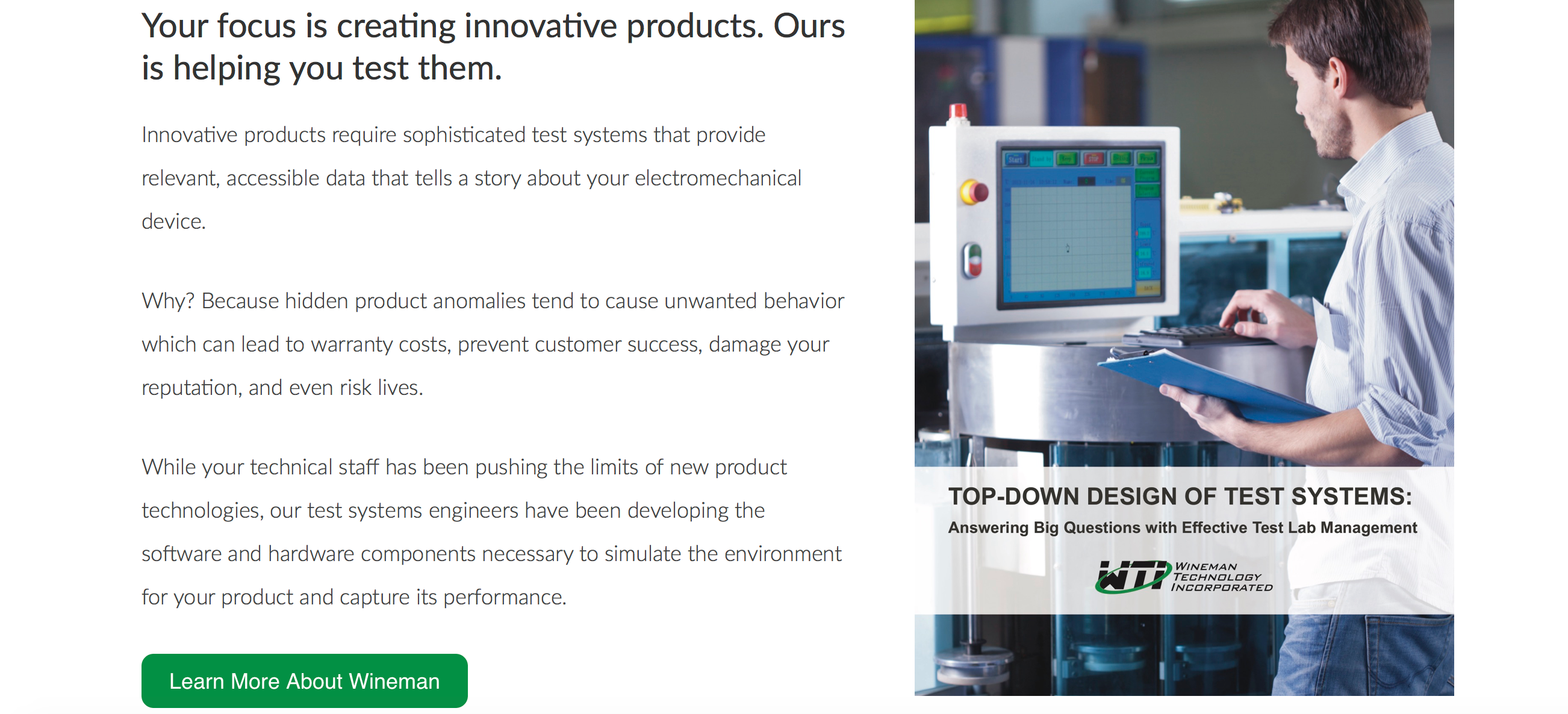 This pitch statement provides core messages and clear differentiators. Feature graphics on the company website flow easily from the company pitch. When the team went to develop the text, they started with the positioning statement and resulting pitch, and expanded on the core messages and differentiators. You can see how this content resulted easily from the messages defined in the pitch:
When you start with clear positioning, you're able to create specific, meaningful content that clearly markets your brand.
3. Develop a Voice
Each brand needs a voice – this voice should be evident in your positioning statement, and should flow into all resulting branded content. Keeping a consistent voice to your content gives customers and prospects a clean, clear vision of your company. Your audience will begin to recognize your voice, and thus, your brand across channels.
TREW client, Vertech, is an example of a highly technical B2B company with a unique voice for it's brand. These self-proclaimed control freaks found their own unique voice that proves their expertise while still engaging engineers and technical audiences.


If you're not sure what your company voice, or tone, should be, talk to your employees. How do they best relate with customers? What is it like to work here?
Survey your customers and find out why they continue to work with you. Is it because you always act very professionally and your processes are explicit and clearly defined? Is it because your engineers are available 24/7 for quick, casual questions and deep troubleshooting expertise alike?
Answering these questions will help you understand if your voice should be in first-, second-, or third-person point of view, and give you guidance on whether your tone should be casual, conversational, authoritative, or formal.
4. Use Content to Drive Your Brand
Finally – once you've decided on your differentiators, used those to position your company, and developed the right voice for your brand – you are ready to create your content, which may include:
Articles
Blog posts
Webinars
Videos
Social media
Sales and Conference Presentations
Tradeshow Collateral
White Papers
Ebooks
Infographics
Interactive Content
PR Outreach
By taking the time to define your message, you will both save countless hours of content development and create well-branded, differentiated content that speaks most directly to your target audience. As the outflow of your brand becomes your content, your content will also strengthen and point back to your brand, creating an upward spiral of brand support.
These brand identity tips will ensure you get the most mileage out of your content marketing efforts.
Want to learn more about creating a brand identity that will differentiate you from competitors and resonate with technical buyers? Download our free ebook, "Smart Marketing for Engineers: Build Your Foundation."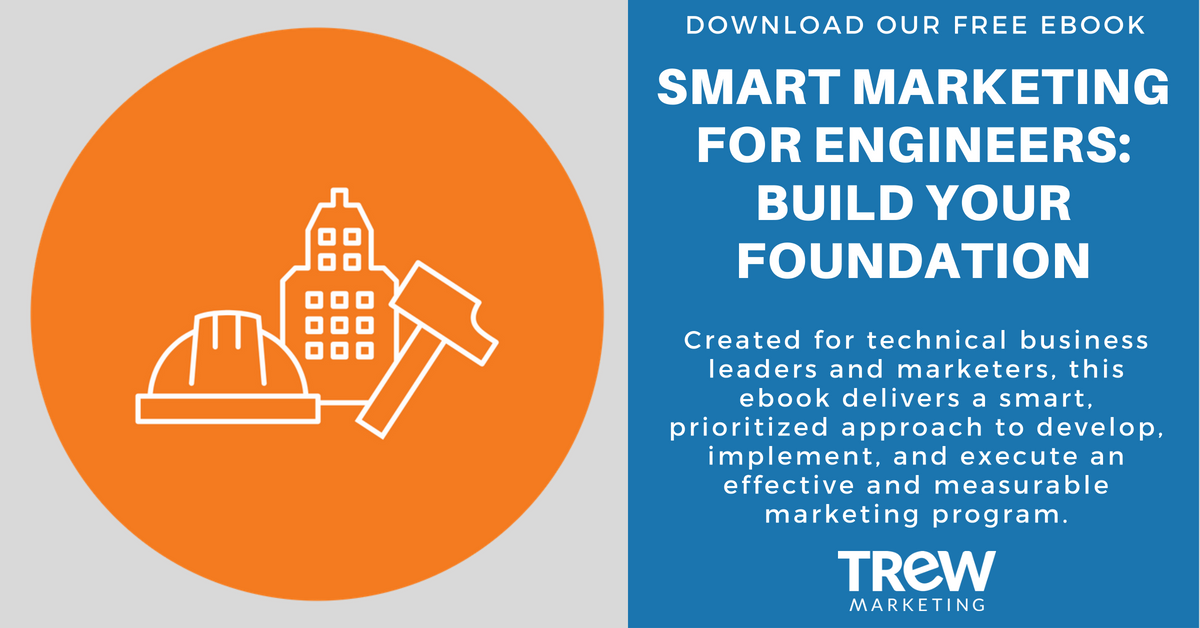 This blog post has been updated from it's original publication on March 5, 2018.