I have a saying that I've used all these years in my communications training (and with my kids!): 51% of communication is listening. There is talking – we're all good at that. There's hearing – being aware of sound. Then, there's listening – giving thoughtful attention and consideration. All three are part of communication, but the most important, and the hardest hands-down, is listening.
In thinking about how this applies to business, it begs the question – How well do you listen to your customers?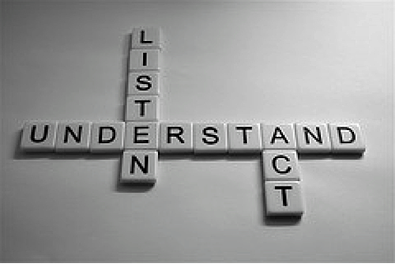 Maybe You're Listening 20%
At TREW, we used to intermittently ask for feedback, and when we did, our customers were open and forthcoming in giving it to us. A couple of years ago, in fact, a customer shared his feedback with me on our web design service. It was not only useful in helping us improve - within months our team completely overhauled our web process.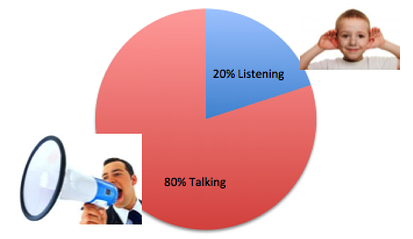 While this type of incremental feedback (ie, listening 20% of the time) is invaluable, it can be sporadic. In our case, it was just that. We didn't have a formal way of asking for, or sharing the feedback. And as we've experienced first-hand, actively and consistently listening to customer feedback is critical to success. Understanding where you're doing great, and where you can improve is not only necessary, it's rewarding.
Create a Listening Process and Ownership
Equally important is what you do with customer feedback. Do you have a process to formally share the feedback so it's incorporated into your products, services and processes? Maybe it's time you took listening to the next level, such as how we did at TREW, by creating a listening process and internal ownership. To do this, your process should include:
Questionnaire – shoot for about 5 questions
Defined frequency and timing
Criteria to define which customers to survey
Method for how to survey – in-person, online survey, phone call
Process for how information is shared
Defined owner(s) for each step
TREWly Taking Listening to the Next Level
At TREW, we recently took our listening to the next level with formal reviews with our clients, whether they were engaged with us in a large, multi-year retainer or a small project. We are taking this so seriously, a portion of all TREW employees' compensation is now based on the feedback we receive. To execute, TREW leadership meets with the client leadership team and we ask just a few questions:
What are successes that stand out to you?
What can we improve?
How satisfied are you with TREW, on a scale of 1-10?
How satisfied are you with your TREW account team, on a scale of 1-10?
It's amazing what you learn from listening. One TREW customer emphasized the need for more measurement. As a result, we're building a custom metrics scorecard with defined objectives we're now tracking to. Another customer gave us specific, constructive feedback on a design project that he believed was not done as well as it could have been. We've already shared that feedback, and our brand services team is watching more closely to make sure we're delivering to our level of excellence expectations.
As the CEO of TREW, it is equally rewarding to hear the positive feedback about our work and team. Comments such as "What you do is genius" or "Since we started working with TREW, our company has literally transformed". Hearing the positive comments about our team and their commitment, flexible and collaborative style, creative problem-solving, and professionalism is definitely the best part. Happily, our ratings on the quantitative scale are between 9 and 10 – this was great to learn too.
Listen at Least 51% of the Time
So, if you are doing a lot of talking or hearing, I strongly encourage you to start listening – formally and informally. It will challenge you, it will challenge your team, and it will make you stronger and smarter, not to mention strengthen the trust your customers have in you.
To learn more about TREW's process, contact us today.