February 11, 2016
Rebecca recently sat down with Bruce McDuffe from Manufacturing Marketing Matters podcast to discuss the challenges of selling to a technical audience and offer insights on how to reach them effectively.
"Marketing in this space has to be as smart as the people it targets," says Rebecca Geier, co-founder of TREW Marketing and author of Smart Marketing for Engineers: An Inbound Marketing Guide to Reaching Technical Audiences.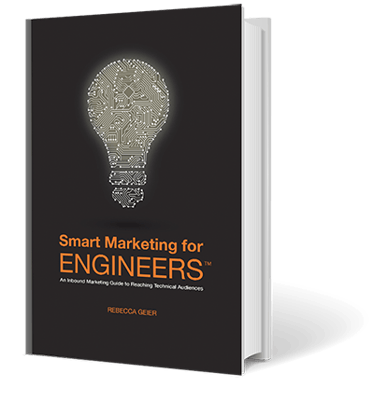 Here are some things you'll discover in this episode:
Why should you say no to certain business opportunities to grow?
How can you differentiate from your competitors?
How can having a marketing plan be a competitive advantage?
How should a manufacturing company approach content marketing?
How to engage with a technical audience?
Key Takeaways
At the end of the day, keep this in mind:
"It's a marathon, not a sprint."
We hope you enjoyed this episode and would love to know your thoughts below!