Well, here we are at the end of the year, feeling nostalgic and reflecting back on the highlights that we'll remember going into a new decade. On this note, we thought you might like a New Year's Eve look-back at our top 5 most popular blog posts from this year.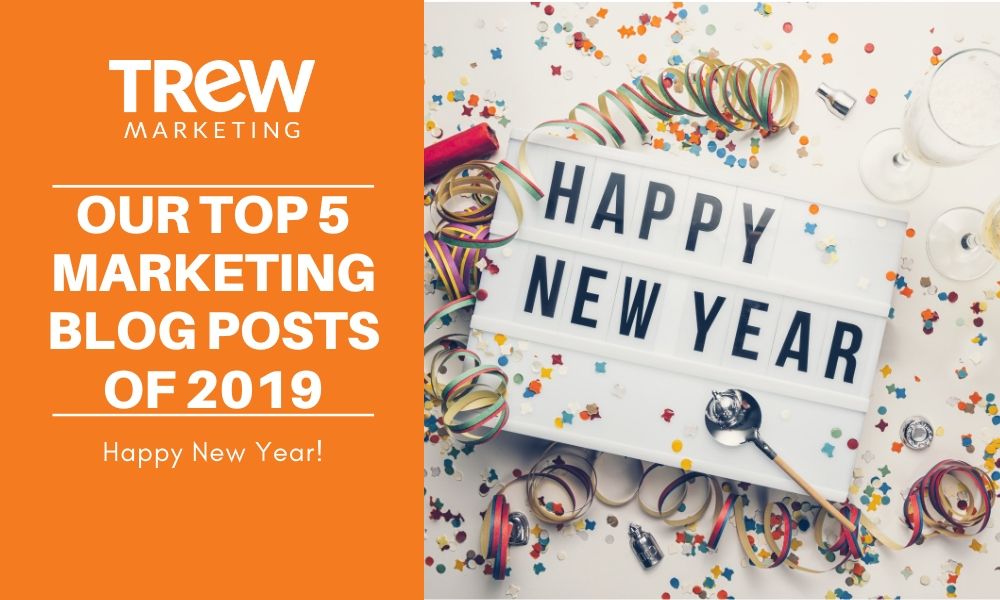 Marketers have a saying: "If you don't know where you're going, any road will take you there." Without planning and a sound strategy, how can you know where you are going or what you need to do to get there?
#2 Top 6 Topics for Sales + Marketing Alignment Sessions
Time is money.
This popular colloquialism becomes painfully obvious to business leaders who gather their sales and marketing teams for alignment meetings, only to find the discussion degraded to complaints without solutions, ideas without context to company strategies, activity metrics without a tie to business ROI.
#3 Five Tips for a Successful Product Launch
Did you know that only 25% of product launches are successful after launch? Generating brand awareness, justifying the budget, and establishing credibility are only a fraction of the challenges you will face during product launch. Understanding these challenges helps increase your chances for success.
#4 Introduction to Message Mapping for Effective Communications
A message map is a framework used to create compelling, relevant messages for various audience segments. It also serves as an organizational alignment tool to ensure message consistency. Whether you are launching your company, introducing the next big product, or preparing for other major marketing campaigns, messaging mapping is an important step in communicating effectively.
#5 Buyer Personas: 8 Questions to Profile Your Customers
During the marketing strategy phase, it's important to know the different personalities that make up your target audience, what they care about, and what they need so you can communicate with them in the most relevant way possible.
We hope you enjoyed this sampling of our most popular blog posts this year. Cheers to you and yours and best wishes for a successful 2020!