Delight Your Customers + Remove Friction = Grow Better
More than 26,000 attendees joined HubSpot at its annual marketing mecca, INBOUND 2019. If you didn't make it to Boston and are curious about the latest and greatest HubSpot platform updates, no worries, we've got you covered.
The theme this year was: Don't grow at all costs — grow better. It's harder than ever for small companies to become a mid-size company — only 10% will scale beyond their current size. The reason for this is that competition has never been tougher. The one true differentiator left, and the key to growth, is how you treat your customers. Nothing beats having your customers recommend you to other prospective customers. But how do you do that? Well, it's all in the "delight" phase of the marketing flywheel.
"What the heck is the the marketing flywheel?" you may be asking? Last year HubSpot put the funnel to rest and launched the flywheel. Here's a quick refresher on the benefits a a flywheel vs. a funnel.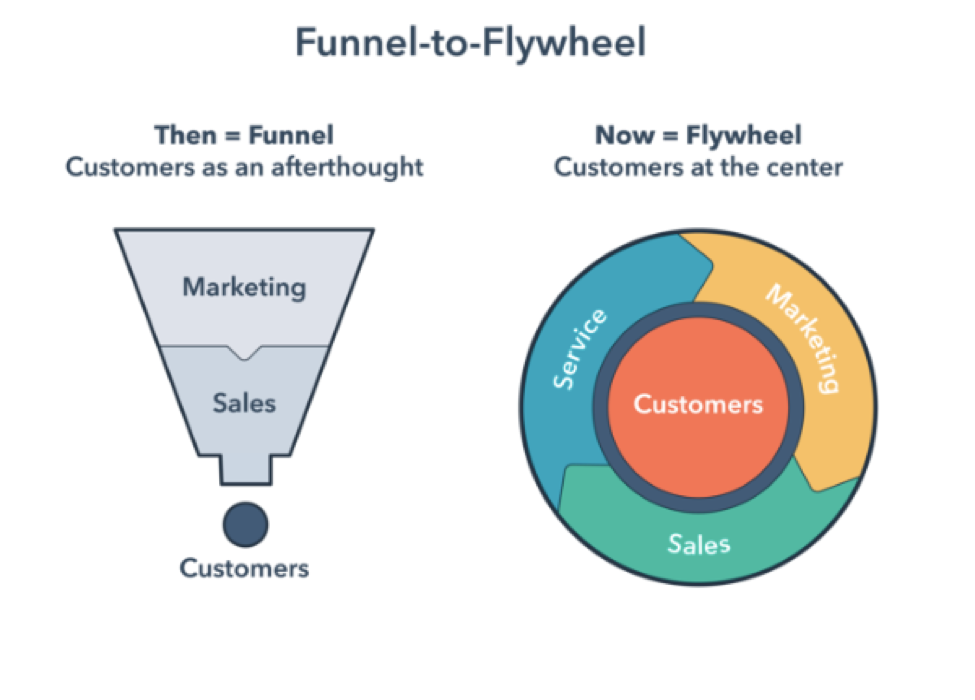 How The Flywheel Works:
The amount of energy, or momentum, your flywheel contains depends on three things:
1. How fast you spin it
2. How much friction there is
3. How big it is
The most successful companies will adjust their business strategies to address all three. The speed of your flywheel increases when you add force to areas that have the biggest impact — like your customer success or product support teams. By focusing on how you can make your customers successful, they're more likely to relay their success to potential customers.
Every business is different, and the way you design your flywheel is dependent on your business model. Figure out the teams and areas of your business that have the biggest impact on growth. Personalize your flywheel by leveraging those insights and applying force to those areas.
Since you're applying force to your flywheel, you also need to make sure nothing is opposing it — that means eliminating friction from your business strategy. You can reduce friction by looking at how your teams are structured, why customers are churning, and where prospects are getting stuck in the buyer's journey. Are all your teams aligned or are they operating in silos? Is your pricing straightforward or is it cluttered with confusing fees? Do you allow prospects to connect with you how, when, and where they want or are they forced to follow your strict process?
The more you increase speed and decrease friction, the more you will create promoters of your business. And all those promoters make for one big flywheel.
From the moment a prospect comes to your website and through their buyer's journey, HubSpot gives you the tools to fuel your flywheel and reduce customer friction. Take advantage of the latest platform updates and let HubSpot and TREW help you Grow Better.
Top Platform Highlights Including 59 New Usability Enhancements
50% increase in contact record speed — and navigation is 50% faster
100 new integrations in 2019
New app marketplace
New security features, including 2-factor authentication. You can implement this in your portal today!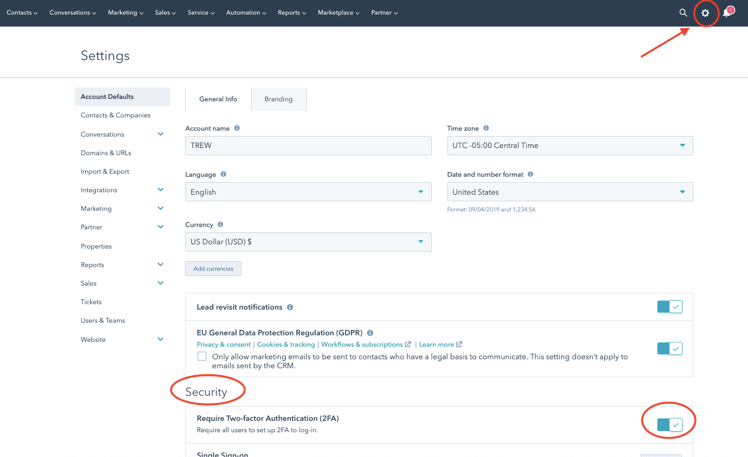 Coming soon: revenue attribution — including from emails and off-line sources

What we've been waiting for is coming soon. With multi-touch attribution you can see what content from which channel generated revenue all in one view! It's only in alpha release right now and beta in Q4, with wide release in 2020 for Marketing Hub Enterprise only. There are longer term plans to build it into Marketing Hub Pro as well. Stay tuned!
New Sales Hub Features
New Contact Record Design and Speed – new design gives reps all the info they need right at their fingertips
Duplicate contact management
Zoom and Office 365 integration to set up sales meetings
New Marketing Hub Features
Smart Content Reporting to measure performance of your smart content against your default content
Social post boosting
Native lead ad creation
Adaptive Page Testing – go beyond just a/b testing with dynamic tests across up to five variations of content
Multi Touch Attribution – easily answer what's driving revenue for your business
Folders in Workflows
Availability for Chatbots
New Service Hub Features
Workflow triggers
Knowledge Base content editor and self service
Kickback emails in tickets so you can automatically follow up with customers to let them know you're taking action with a service request

Advocacy Automation and Feedback Reporting
For more detailed information on these exciting new features from HubSpot, read this blog.
To learn more about how TREW helps customers grow better with HubSpot, visit this page.