May 19, 2015
Would you say it is better to be efficient, or to be productive with your marketing efforts?
What is the difference?
Efficiency is the extent to which time, effort, or cost is well-used for an intended task or function.
Productivity is a measure of total efficiency of a production process and as such the objective to be maximized in production process.
I recently read an excerpt from the book, Two Awesome Hours by Josh David, Ph.D.
In his book, he discusses the difference between efficiency and productivity. He gives the example of Benjamin Franklin whom we all know as a brilliant inventor and hard-working man. According to Dr. David's research, Benjamin Franklin was also a very productive person. He spent many hours in his personal life connecting with others and using those personal connections as career benefits. Benjamin Franklin rested when his body needed to rest so he could be at work in optimal shape. And when he was working, Franklin used his time wisely and exhibited ultimate productivity when he was on the job.
In the book, Dr. David gives strategies for how to capitalize on "two awesome hours", including the following:
Recognize your decision points.
I find when working with clients on their marketing plans, it is challenging to get them to change their ways. Many of them have been doing outbound activities for so long that it is difficult to stop. Navigating around the trend to go on auto pilot with your marketing activities can be tricky and TREW prides itself in being able to recognize when a client is ready to make that change.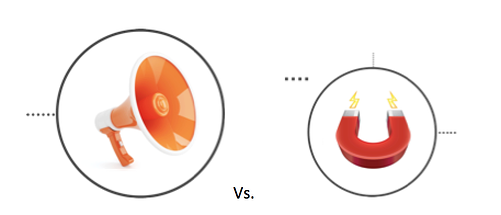 Manage your mental health.
I agree that it is necessary to take care of yourself in order to keep your mind in tip-top shape. For me and many I know, this has so much to do with the amount of rest you get. I find on those days where I have returned late from traveling the night before, I am not nearly as productive as I would be if I had not only rested but had time away from the job. When you travel, you are always on, with long all day meetings and late night dinners. You don't take the breaks your brain needs to rejuvenate itself.
Stop fighting distractions.
Many times when I start to engage with a new client I realize they are distracted by ongoing sales requests and don't take the time to set a strategy for their marketing plans. Here at TREW, we do some of our best work by helping our clients focus on marketing instead of just reacting to sales.
Leverage your mind–body connection.
This is so true. I find all is right in the world when I start my day with a brisk walk with friends. I am able to focus my full attention on work when I sit down at my desk since I have brushed aside the nagging worry about making sure I fit in a workout. It is a simple practice but very effective.
Make your work space work for you.
Here at TREW we tackled this issue during our yearly retreat. We all evaluated our workspaces and helped each other make them more inviting and user friendly. For many of our clients, their offices are in manufacturing type environments which do not offer a peaceful atmosphere but we find that being surrounded by innovation can also serve to generate creativity.
So, although it is not always easy to be productive and efficient, it is something we should all attempt.
Maybe we can have an entire day of awesome once in awhile.
If you feel you are already efficient but your marketing could use some more productivity take a look at our TREW's ebook, Smart Marketing for Engineers: Lead Generation.