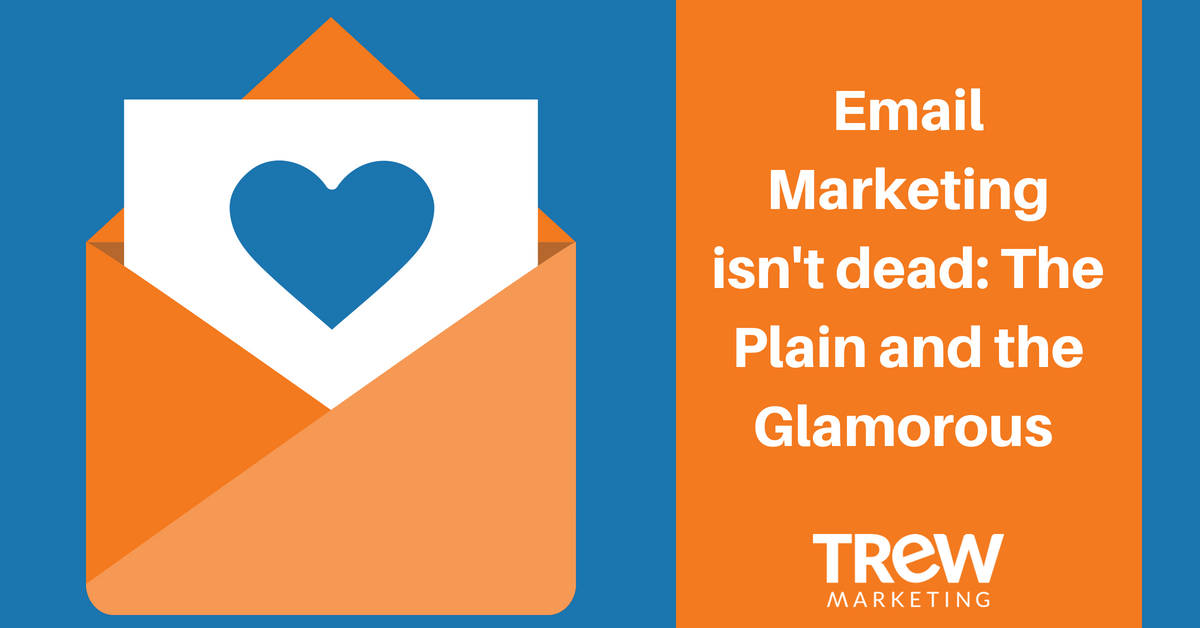 At least once a year, someone somewhere in the marketing world declares that email is dead. Usually this is followed by exposition on the new technology that has overtaken email. It's a catchy phrase, for sure, and there are many sexy technologies out there that are more fun to play with. The fact remains, however, that email has been and will remain the workhorse of marketing – no matter what new technology pops up on the horizon.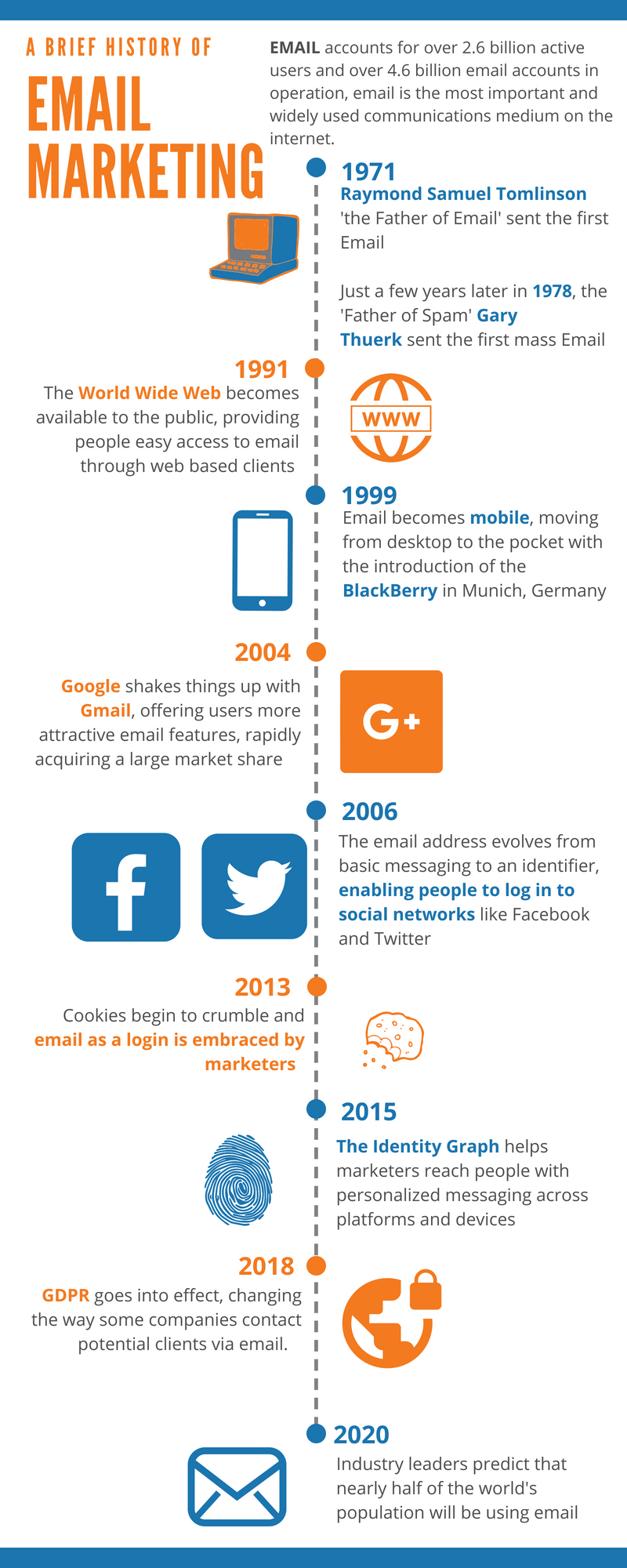 Here's a look at the history of email.
Sure, it's not exciting and has been in popular use for about 20 years now, which is an eternity in the marketing world, where technologies often flash and burn. But, like the friend you can always turn to when you need a hand, it will remain a stable force in the marketing world.
Here 10 reasons why you should still invest in email, courtesy of Email Is Not Dead and Web Marketing Pros:
By 2016, there will be approximately 3 billion email accounts.
B2B emails have the highest average open rate, at 27.97 percent.
74 percent of consumers prefer to receive commercial communication via email.
40 percent of B2B marketers rated the leads generated by email marketing house lists as high quality.
82 percent of consumers open emails from companies.
91 percent of email users check their email at least once a day, making it the most consistently used digital marketing channel.
55 percent of companies generate more than 10 percent of sales from email
Email is almost 40x better at acquiring new customers than Facebook and Twitter
42 percent of businesses say email is one of their most effective lead gen channels
For B2B marketers, 88 percent say that email is THE most effective lead gen tactic
For all its effectiveness, it's still easy to do it wrong. Most often, inexperienced marketers, or those with limited marketing resources, perform "batch and blast" (or, as a former colleague called it, "spray and pray") sends, where they send out emails to their entire database and hope for the best.
While you might see a small amount of success from this strategy, what will most likely happen is that you end up with open rates, clickthrough rates, and lead gen numbers so small that you have a hard time justifying the effort to send out any emails at all. There are some relatively easy things you can do to increase your ROI with minimal effort.
Get permission. If people have granted you permission to send them emails, you will notice a higher level of engagement with your content. Period. If you're already sending out emails to lists of people who haven't explicitly opted in, send a "re-permissioning" email asking them to confirm their subscription. Sending permission-based emails makes for smaller send lists, but a bigger return.
Use simple segments. Think about the fields of information you have on each contact. At a basic level, it's probably something like: first name, last name, company, address, job title, and industry. The last four are great pieces of info you can segment from. If you're using a marketing automation platform, you should easily be able to pull out lists of contacts that only have certain values in specific fields. If you're more old-school and using something like Excel to maintain your contacts, you can create filters for each possible segment and pull lists that way. Even at its basic level, you'll still see a better return when you cull down your distribution lists to specific, relevant groups for each send.
Clean out old contacts. If you send out an email and receive a hard bounce, don't hesitate – just delete that contact. A hard bounce is an invalid email address and no emails you send to it will arrive in their inbox. Often, people don't worry about this because they figure there's no harm in sending to an invalid email, but it can actually hurt you quite a bit. Many ISPs will blacklist senders for sending too many times to a hard-bounced email address. It tells them that you aren't paying attention to your database, and they could mark you as spam. Check your Sender Score to see what your email sender reputation is.
Use a single-column format. It's easier to design, easier to scan, and easier to view on a mobile device, which is where a lot of your contacts are reading your emails. This isn't to say that there aren't times when a two-column email wouldn't work better, but if you're looking to maximize ROI, stick with one column and keep it simple.
Conduct simple a/b tests. Testing doesn't have to be complicated. Pick an email that goes out regularly and that has at least few hundred or so contacts (e-newsletters are ideal). Decide on one thing you want to learn from the test. For example, for an e-newsletter, maybe you're wondering if you'll get a better open rate by featuring only one article in the subject line or by featuring multiple articles. Split your list in half and send one group the single-topic subject line, and the other group the multiple-topic subject line. The group with the best open rate wins. The next time you send your e-newsletter, use what you learned and pick another topic to analyze.
Learn how to set up marketing automation emails in HubSpot by reading this blog post, "Creating a Workflow: A How-to Guide."

This post has been updated since it's original publication on September 1, 2015.