August 6, 2015
Email marketing remains one of the oldest digital marketing strategies around, and because of that, it's easy to get mired in the mindset of doing things the way they have always been done. Also, with new technology popping up constantly, marketers often end up with "shiny object syndrome," where they get distracted by the latest, greatest idea and don't focus as much on improving the old standbys, such as their email strategy.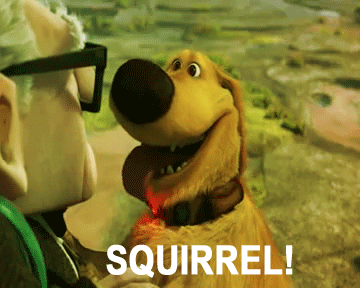 The good news? There are plenty of ways you can incorporate new ideas or technology into your current email strategy to freshen up this classic digital marketing strategy. Try a few of these and let us know in the comments what has worked for you.
Incorporate responsive design into your emails.
Responsive design has been around a while, but with Google's mobilegeddon back in April came a renewed interest in optimizing Web pages for mobile-friendliness. It's worth the effort to invest some time in your email code, as well, so that your emails look as good as possible in as many email clients as possible. Generally speaking, clickthrough rates from emails read on mobile devices are on the rise, and if you haven't already optimized your emails, you'll have to sooner or later. An easy way to see what your emails look like across mobile clients is to simply create free accounts using several email clients and check them all on different phones. If you're familiar with HTML, you may be able to spot tweaks you need to make and fix them yourself. Here are 10 easy things you can do improve your email mobile-friendliness. If you still need help, enlist a professional designer to efficiently code your emails so they look their best.
Judiciously include more animation.
I hesitate to include this, for fear of encouraging emails that look like a 90s website, but there are times when an appropriately placed GIF can enhance your email. Maybe you want to show the contrast between a product and its upgraded version, or maybe you want to include a book image whose pages flip when you click them. Used sparingly, GIFs can make your emails more interesting and encourage engagement.
Here are some more examples of good animation in B2B emails.
Embed videos.
Until recently, it was impossible to embed videos in static emails. However, with HTML5, you can embed videos in emails in some clients. A good use case for this would be an email promoting a non-gated webinar or other free piece of video content – a product demo, for example. As with using animation, you should use this technique sparingly, but it can increase engagement when done correctly.
Use engagement-based email streams.
If you use a marketing automation platform, or even just have the time to manually segment lists, you should have a few different email workflows that vary their content based on a contact's responsiveness (or non-responsiveness). For example, if you want to promote a new white paper, you'd send out an email to your list. Those who click through to the paper get a follow-up that addresses the fact that they clicked through and offers them more content to guide them down the funnel. Contacts who do not engage with your email could get one more email that uses different language or messaging to try to entice them to download your white paper. With marketing automation platforms you can set this up to happen automatically, saving you significant amounts of time and making it easier for you to appropriately nurture contacts.
Consider a double opt-in subscription model.
The double opt-in has long been the standard in Europe, and its popularity is increasing in the U.S,. as marketers' contact databases grow. With a double opt-in, a contact has to first sign up to receive your emails and then re-confirm, usually via clicking a link in a follow-up email, that they want to hear from you. Unquestionably, you will have a cleaner, more engaged subscriber list using this method.
The downside remains that many people won't bother with the second opt-in, and you could lose them as subscribers. This makes marketers hesitate to use it, especially when their contact lists are small and their main goal is to increase their database size. If you don't want to use a double opt-in for people opting in to receive general email, consider it for more targeted communications, such as product-specific newsletters, where you really want to make sure you're reaching the right audience.
What ways have you boosted your email marketing efforts? Let us know in the comments.
If you need help with your email marketing strategy, take a look at our approach and contact us to see how we can best partner with you.