2 min read
How Does Your Audience of Engineers Feel About E-Newsletters?
Marketing to highly technical audiences can require some research into the best practices of what resonates with the audience. To create a dialogue about this, we recently conducted a survey with engineering professionals from all major regions of the world, helping to demonstrate how to best reach this target by understanding the ways they find, use, and engage with content.
It is often understood that sending e-newsletters is a beneficial marketing tactic to share news with your audience. However, if you don't know exactly how the recipients feel about this communication method, you could be wasting your marketing efforts and attaining no ROI.
To explore this topic, our survey asked respondents how many e-newsletters they subscribe to, how valuable they view e-newsletters to be, and how the newsletters perform in their inbox.
60% of engineers surveyed subscribe to 4 or more e-newsletters, indicating the value they see from this channel.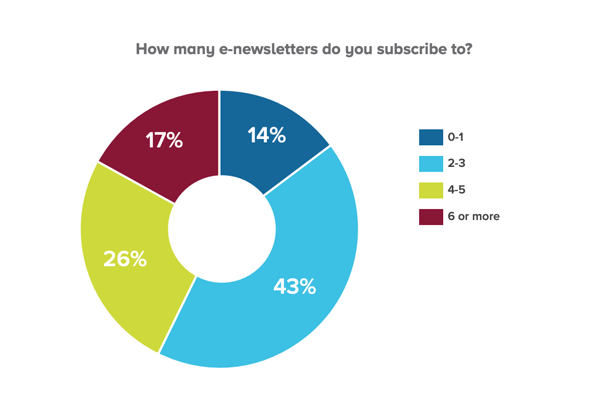 When determining which resources engineers found most valuable, 89% of engineers cited e-newsletters as very or somewhat valuable ranking it among the top content sources.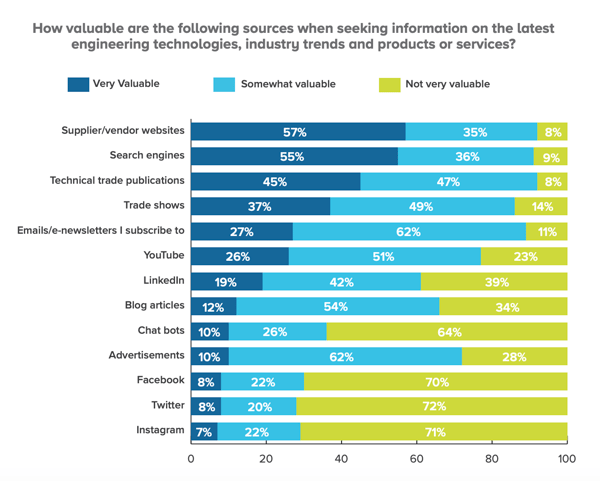 The results also found that when receiving e-newsletters 50 % scan for intriguing subject lines and delete the rest while 37% open most or all to scan for content or read every one. Further results found that engineers aged 36-45 (59%) are most likely to scan for subject lines that intrigue them and delete the rest.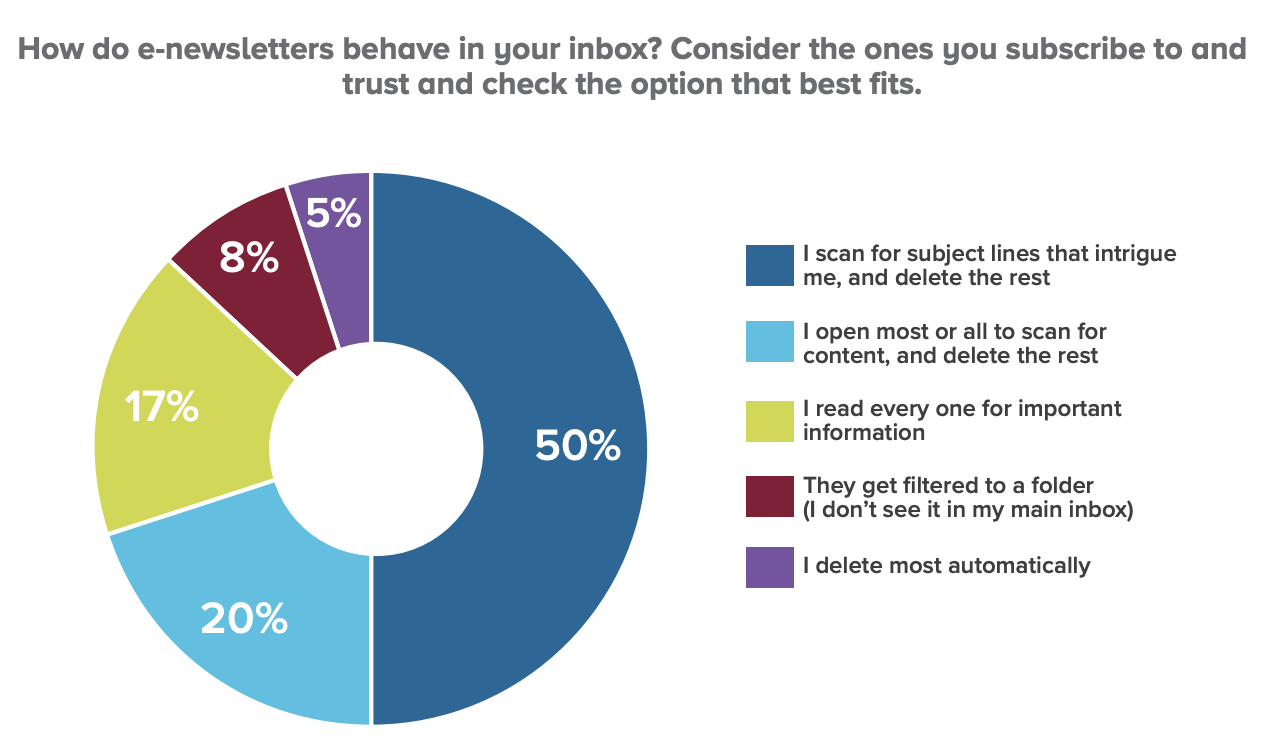 Before sending out your next e-newsletter, spend some time looking over these results to know how to best understand exactly what your audience wants to see and how you can improve your content.
If you're looking to learn more about how engineers find, use, and engage with content, download our full 2019 Smart Marketing for Engineers Research Report.