INBOUND 2017 was a packed four days of sessions, keynote addresses and meetings, accompanied by more than 21,000 of our closest friends and marketers. While we came away from the event with plenty of knowledge to share, we'd like to first address some announcements HubSpot made at the event about new products and functionalities.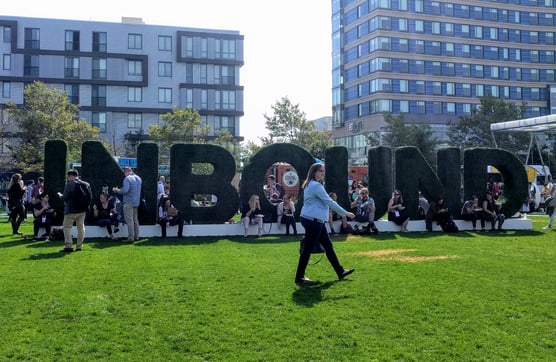 We addressed the new content strategy tool last week, so today we'll look at a highly impactful change to an existing service: HubSpot Sales.
Introducing HubSpot Sales Professional
During INBOUND 2017, HubSpot announced a new product addition to their sales and marketing platform. With the Sales Professional, HubSpot will better meet the needs of medium-sized companies with larger sales team through new/enhanced features for lead assignment, team selling, lead prioritization, notification controls, and custom reporting.
Why is HubSpot offering sales products?
HubSpot is focused on meeting the needs of SMBs with a robust business technology stack – enabling SMBs to leverage similar capabilities for sales and marketing as enterprise at an approachable price, helping them to be more competitive.
Buyers have more control and higher expectations – on average they spend more than 50 percent of their journey online. A natively integrated CRM such as HubSpot provides insight into the full buyers journey and enables sales and marketing to work closely together, communicating with prospects in context and measuring joint KPIs.
Why does TREW use HubSpot for our own sales organization?
After evaluating the standard CRM/Sales packages out there, we were hooked first by how easy it was to use. HubSpot Sales Starter and Professional both have an intuitive environment that was quick to learn and navigate.
Among the feature we find valuable are:
Timeline: shows what actions your contacts have taken
Notifications: know when the timing is right to reach out
Workflows: automate prospect emails and internal actions
Calendar: allows contacts to schedule sales rep meetings
Reporting: track leads from first engagement to closed:won
Content development: create and execute content clustering
Content Management System (CMS): simple website management with inline editor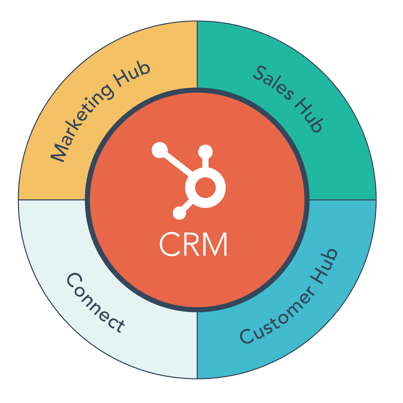 The new HubSpot ecosystem, as announced at INBOUND 2017 (Source: HubSpot).
Until November 1, 2017, you can purchase Sales Professional at the same price as Sales Starter (formerly known as "Sales Pro"). If you are already on Sales Starter, you will be grandfathered into Sales Professional at the same rate you are presently paying.
Catch up on HubSpot's other product announcements with the complete list of product updates.
Not sure if HubSpot Sales is the right fit for you, or have questions about the new package? Book a call with TREW Marketing's HubSpot Specialist to discuss your needs.