September 9, 2015
The TREW crew is here at Inbound, HubSpot's user conference and we couldn't wait to share the product updates that will soon be coming your way!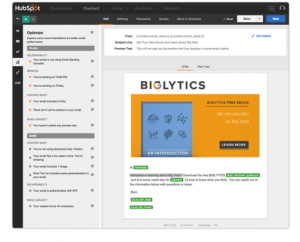 Overall, HubSpot is doing a lot to make the tool even easier to use thanks to their "Easy Initiative" including UI updates, new editing screens and dashboards. They are also putting in some updates that's will drive even more integration of all your marketing and sales activities across channels.
For TREW's customers in the engineering and technology space, these are the new HubSpot features that will impact you the most:
HubSpot Connect
For many of our customers in the engineering and technology space, the IoT and the connected world is taking over. It's becoming vital to have all your tools connected so you can share data and insights across your tools and teams. HubSpot is here to assist with their new integrations platform, HubSpot Connect. This is big for both our SMB customers who wear many hats AND larger enterprise customers who are impacted by other teams in their organization.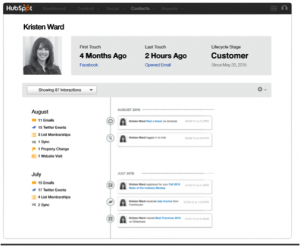 HubSpot can provide everything you need for sales and marketing but what about services, finance or events? Now HubSpot can be the place where you can get a complete view of all your customers. You can bring activity into a contact's timeline from support tools such as ZenDesk or finance tools like Freshbooks. Just think about the possibilities when you can automate activities such as email workflows once a customer completes a support call or comes up for a renewal. The ability to segment off data that exist in your other crucial tools will allow you to become more sophisticated with your marketing to turn leads in customers.
You can see details on all HubSpot integrations and learn more about Connect at www.hubspot.com/integrations.
LeadIn
What started out as a WordPress plugin that provides site owners with marketing automation and lead tracking (think: "HubSpot Light"), which gives you the details you need to make your next move is now being expanded to all CMS platforms – oh, and it's free.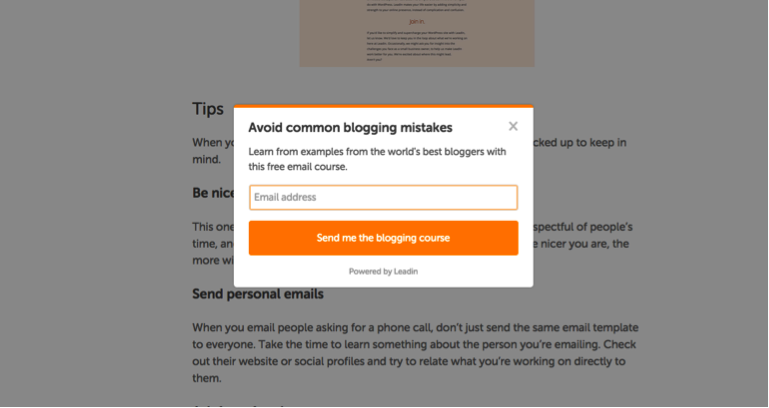 There are various reasons why I would suggest LeadIn over the full HubSpot platform, including:
You are not sold on inbound marketing or lead generation and you want to test it out
You have budget concerns and you need to prove the ROI before jumping into the deep end
You are just beginning to ramp up your inbound marketing initiative and you don't have a database yet
With LeadIn you are limited on functionality but it allows you to "test it out". This gives you the opportunity to build a use case for the full product in order to get budget or gain a consensus that inbound marketing and lead generation are for you.
HubSpot Ads Add On - Making ads easy
Getting started with PPC (pay-per-click) and social ads isn't easy. There is a steep learning curve, the software can be intimidating and some marketers may not know if it's even working. Most advertising solutions don't focus on B2B lead gen and none have the ability to connect the dots to actual faces, names and numbers of the customers they generate to prove the ROI.
With this new add-on we are going to see HubSpot embracing paid ads more. You can now create Search and Social ad campaigns via LinkedIN and Google right inside HubSpot. This gives you a unique, closed loop view of your advertising ROI with the simplicity you love from HubSpot.
If you are just beginning your inbound journey, you may have content but need to speed up your database growth. This will help get you some quick traction in reaching more leads and nurturing those through the funnel with all of your content marketing efforts.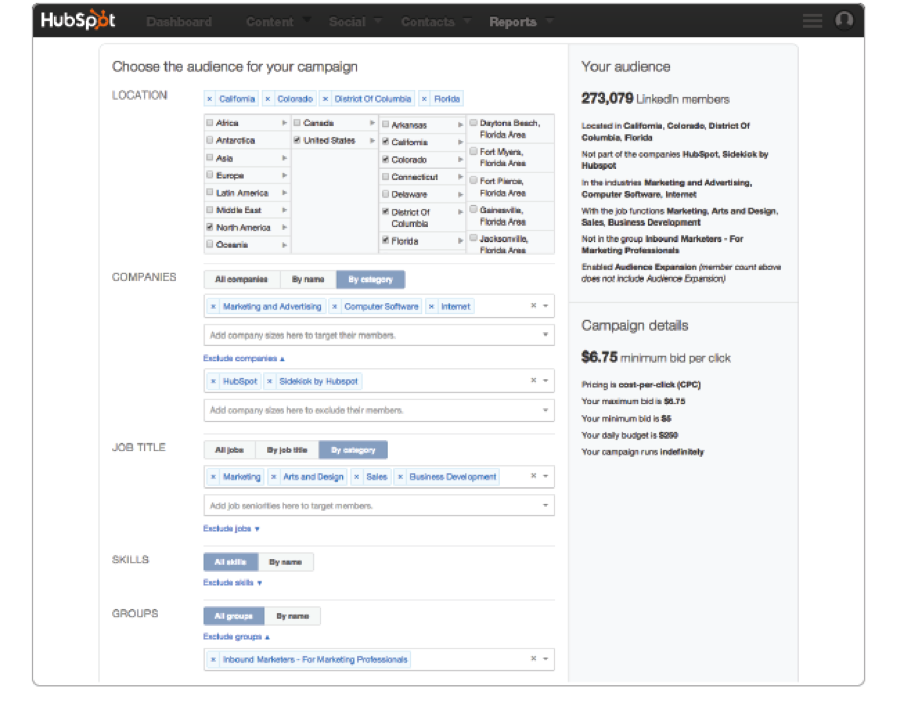 If you are currently a HubSpot customer or have been playing with the idea of inbound marketing and a tool to support it, these new product add-ons and updates paired with the UI enhancements are going to make your life and job easier and more powerful.
As a HubSpot Gold Certified Agency Partner, all of us at TREW are very excited about these new updates. Learn more how we can help turn your visitors into customers with Hubspot and content marketing services.