June 25, 2015
HubSpot has announced some big additions in the past year (HubSpot Sales!) and continues to grow so quickly it's hard to keep up. Recently, they announced 11 new integrations, including SlideShare and Perfect Audience.
Capture leads directly in SlideShare
Though not released to the public just yet, the SlideShare integration will allow HubSpot customers to capture new leads within SlideShare presentations. This means requests for information will be included in SlideShare and will integrate seamlessly with HubSpot so that leads go directly into the HubSpot contacts database. Along with the contact info, SlideShare will push the contact's SlideShare activity, such as presentations viewed and/or clicked, and custom messages seen into contact properties.
According to CMO.com, HubSpot users will be able to capture leads from presentations, infographics and documents uploaded into SlideShare that include a request for viewer contact information at any point in a presentation, documents and infographics.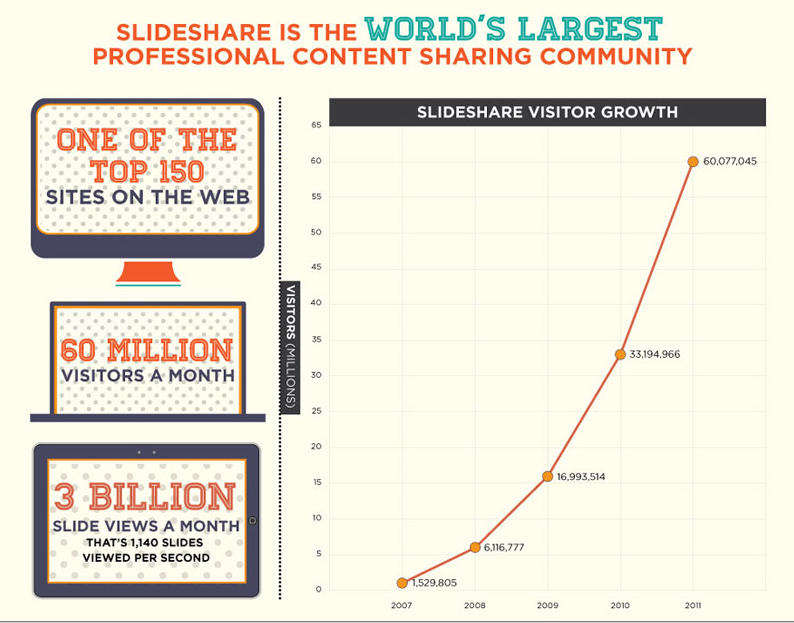 These triggers include actions taken by the lead such as:
Views a specific slide
Requests to download the SlideShare content
Reaches the end of the presentation
Clicks on a "learn more" CTA
Announced by HubSpot: "These leads will flow directly to your HubSpot account, where you can find them in your contacts database. You can also segment and score leads based on their interaction with your SlideShare content."
HubSpot already provides great information about using SlideShare for B2B marketing, and provides free SlideShare presentation templates to get started.

Bring your Smart List contacts back to your site with Perfect Audience
HubSpot also announced an integration with Perfect Audience. Perfect Audience is an advertising tool that retargets - or "remarkets to," – visitors who were on your site and are perusing other places on the Web. You might have seen this tactic used on yourself when on Facebook, such as when you were looking for getaway vacations and then went to peruse your college friends' lives, and ads from the travel site pop up.
This technique seems 'creepy,' but it works better than randomly placed ads. With this integration, HubSpot users can now retarget the contacts on their smart lists through display ads from Perfect Audience.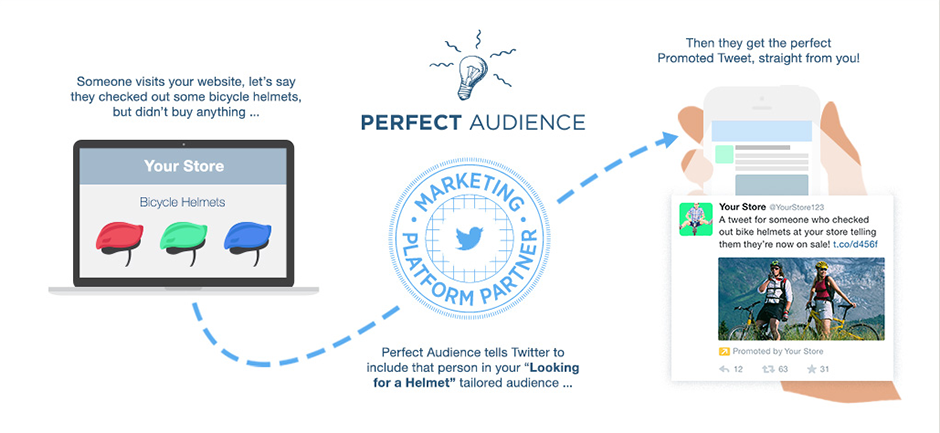 Having integration between supporting marketing methods is one of the reasons why marketing automation platforms like HubSpot can streamline and boost your marketing efforts. The ability to track, capture and attract leads from all areas of the Web and measure and nurture those leads in one place makes for a completely integrated and thorough marketing environment. HubSpot keeps good company with their integration partners and will continue to grow their integrations and partnerships in the future.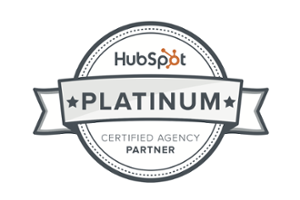 Have questions on marketing automation? TREW Marketing is a Gold Certified Agency Partner and can assist you with your marketing automation and HubSpot questions and training. Find out more about TREW's marketing automation services.