Content is still king. It drives the web, and it's one of the major ways someone will find your company online. When your target audience finds your content and learns more about you, you gain new customer leads and prospects. When you gain more qualified leads, you make more sales.
"Context creates the inbound experience. We've got to stop thinking like marketers and start acting like humans." – Dharmesh Shah, HubSpot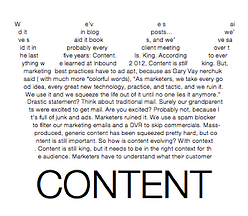 In this post, we will focus on online content in particular. If your online content is informative, helpful, honest, and appealing, your online image is informative, helpful, honest, and appealing to your audience. On the flip side, if your online content is nonexistent, shallow, or irrelevant, your online image is nonexistent, shallow, or irrelevant to prospective customers. So how do you create content that's interesting and engages your audience? Here are three ways to create content that has relevant context:
1. Use Current Event Context: Pay attention to trending topics, and write about them when they relate to your company.
For example, Wineman Technology, a test solutions provider, created INERTIA, a product that serves as an add-on to the National Instruments NI VeriStand platform. Instead of announcing INERTIA on just any day, Wineman waited until the upcoming NI Veristand release, and then quickly released the INERTIA news. New NI VeriStand announcements are covered by dozens of journalists, and now journalists looking to cover the software see INERTIA too, and as a result, INERTIA gets more coverage.
2. Use Personal Context: Communicate to your customers' pain points, and show that you understand what they need.
Instead of giving your customers a list of features and benefits, show them you understand their biggest pain points. Crank Software, an innovator in embedded user interface (UI) solutions, created video content that showcases a customer application for their Storyboard software platform, and lets the customer tell the story of its challenges, and how Crank Software helped them overcome those challenges and create the best product possible.
By using a personal customer testimonial, Crank shows how a QNX designer benefitted from its Storyboard software. "One of the great advantages of a framework like Storyboard, is that it puts the right tools in the right hands…" –Mark Rigley, Manager, concept design, QNX Software Systems
3. Use Appealing Context: Add features that engage your readers.
When your prospective customers search for you or terms that are relevant to your company, you want the content to appeal to them. The best way to do this is to use a variety of content including web content, blog posts, video, white papers, case studies, and presentations.
At TREW, we've created Smart Marketing for Engineers™, a content platform that helps engineers get started with marketing efforts. We've created blog posts, web content, e-books, slides, and web content around the topic. When prospective customers search, they see that variety of content and can engage with the content that appeals to them.
So, how do you create and manage all of this content?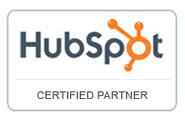 TREW Marketing can help you create your content, and as a certified HubSpot partner, we can help you manage it, too. Yesterday at INBOUND 2013, HubSpot announced the next generation of its Inbound Marketing Platform, which will help users create content with the best context possible.
Your web visitors access your content from multiple devices and channels, and have changing needs and interests. With HubSpot's new Content Optimization System, you can cater online content directly to the visitor, dependent on the device, channel, and needs that categorize that visitor.
The Content Optimization System from HubSpot is the first integrated website, blog and landing page system to recognize the unique needs of visitors and optimize content for each person looking at it. It is mobile-optimized out-of-the-box, fully integrated with every marketing channel, and adaptive to the changing needs of leads and customers.
If you're unsure about how your current web content is relating to your audience and guiding prospects through the marketing funnel, TREW Marketing offers a Content Marketing Evaluation – an introductory service that uncovers opportunities for web growth and identifies areas for improvement. Our recommendations will prepare you for a thorough content marketing strategy that targets and attracts web visitors using keywords and SEO best practices, converting visitors to leads with CTAs and promotional tactics across the web, and we discuss processes and systems that help to effectively execute a content marketing strategy.
For more about the Introductory Content Marketing Evaluation, contact us today.

For more about the HubSpot Content Optimization System, talk to TREW Marketing today.
---