IEEE GlobalSpec, a provider of data-driven industrial marketing solutions designed to help companies promote their products and grow their businesses, recently released a 2019 survey of about 2,000 people across the engineering sector. These engineers responded and shared exactly how they view the pace of engineering, available resources, challenges, competition, their career path, and more. The survey concludes that:
Engineers rely on quality content
When employees leave, institutional knowledge leaves with them
Engineers face challenges with constraints and more complex designs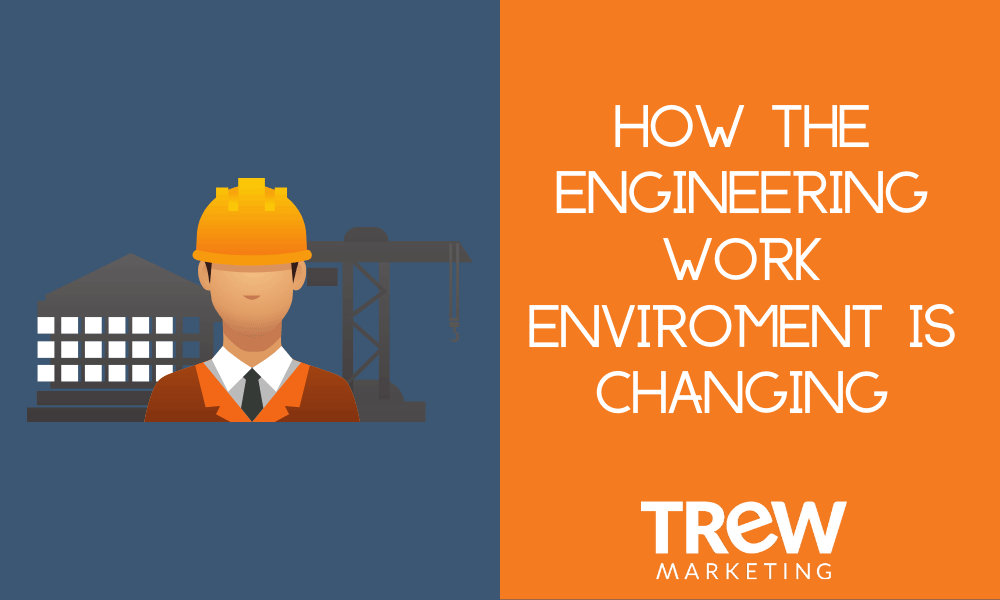 Our Top Three Findings and Recommendations:
1. Content is Still King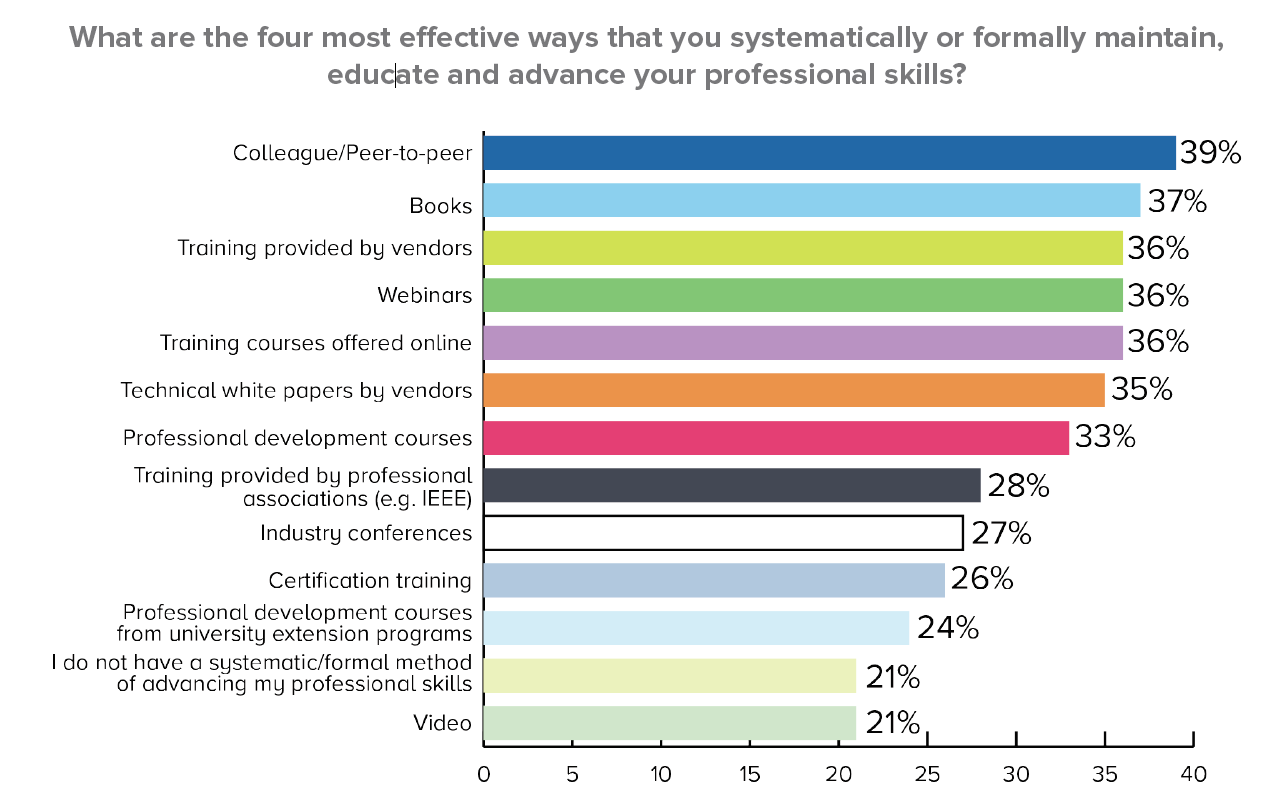 While networking with peers and colleagues remains the number one way engineers formally maintain/advance their professional skills, the next four in the top five require that custom content be consumed. Books were chosen as the second most effective way at 37%, followed by Training provided by vendors, Webinars and Training courses offered online at 36%.
Recommendation:
Ensure that you have a content marketing plan in place and the resources to help you write and teach technical content. Access Content Marketing Resources here.
2. When Employees Leave, Talent Leaves with Them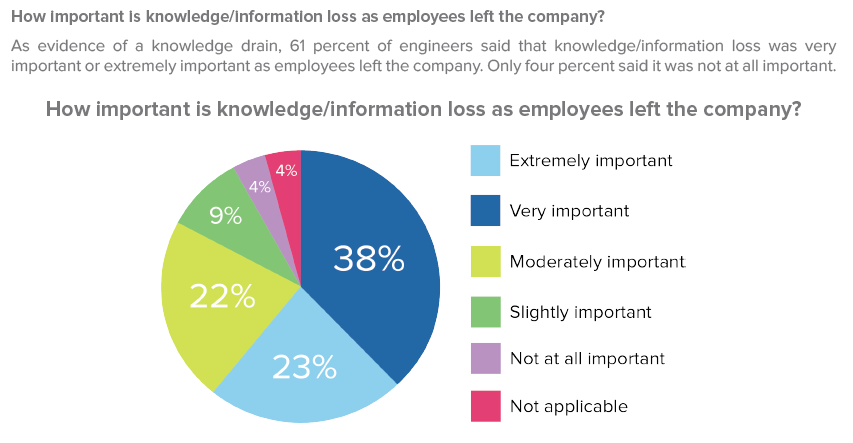 As employees leave the company, for a variety of reasons, the talent they have seems to go with them. 38% of respondents said it was a very important loss and 23% said it was an extremely important loss.
Almost half (49%) of engineers reports that their companies had no formal practices in place to identify senior-level and specialized experts to train, transfer, mentor, manage, or retain their knowledge among others in the organization. Not only does this lead to the loss of an important skill set, but it also leads to a loss of important vendor relationships and networking.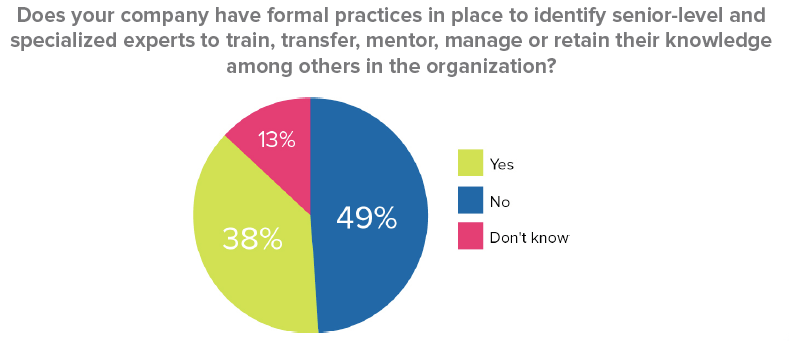 Recommendation:
Among these senior-level employees are your salespeople. They are highly valuable resources for your company, and you want to ensure that the people that remain behind are spending their time in the most impactful way possible. Make sure your Pipeline Management is in place. Access Sales Enablement Resources here.
3. Keep Your Company Streamlined So Constraints and Complexity Aren't an Issue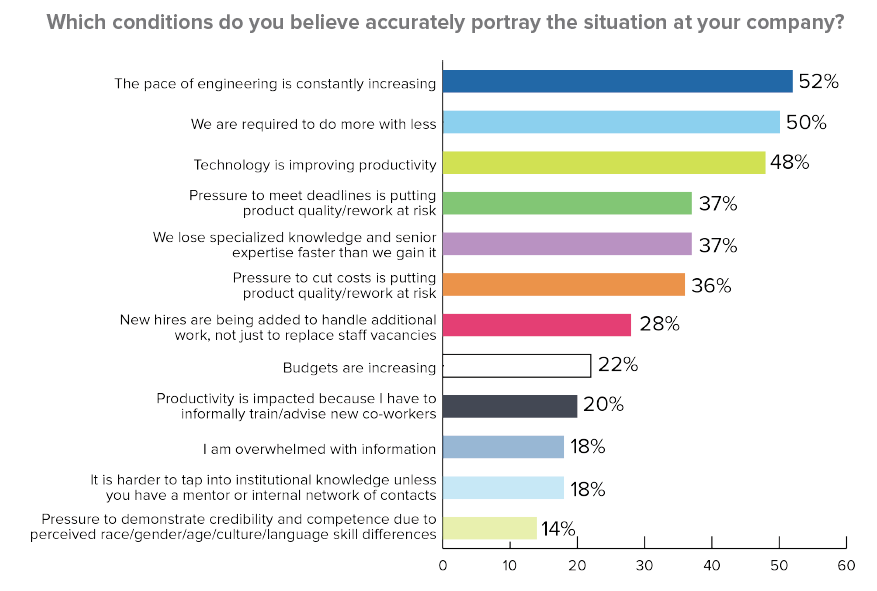 With 52% of engineers agreeing that the pace of their industry is constantly increasing and half agreeing that they are required to do more with less, it's not surprising that there is an immense amount of pressure to achieve a high performance. Granted that 48% of engineers say that technology is improving productivity, one can only wonder what tools the other 52% are using that does not help them be productive.
Recommendation:
With engineers saying that the pace in their industry is constantly increasing and that they are required to do more with less, you want to make sure the tools you use are as streamlined as possible. HubSpot has a complete system that combines Sales, Marketing, and Web Content Management, which helps them work together seamlessly. Learn more about HubSpot Marketing & Sales Software here.