With the holiday season upon us, we find ourselves reflecting on the fantastic clients and partners we have worked with, and the exciting new projects we have completed this year.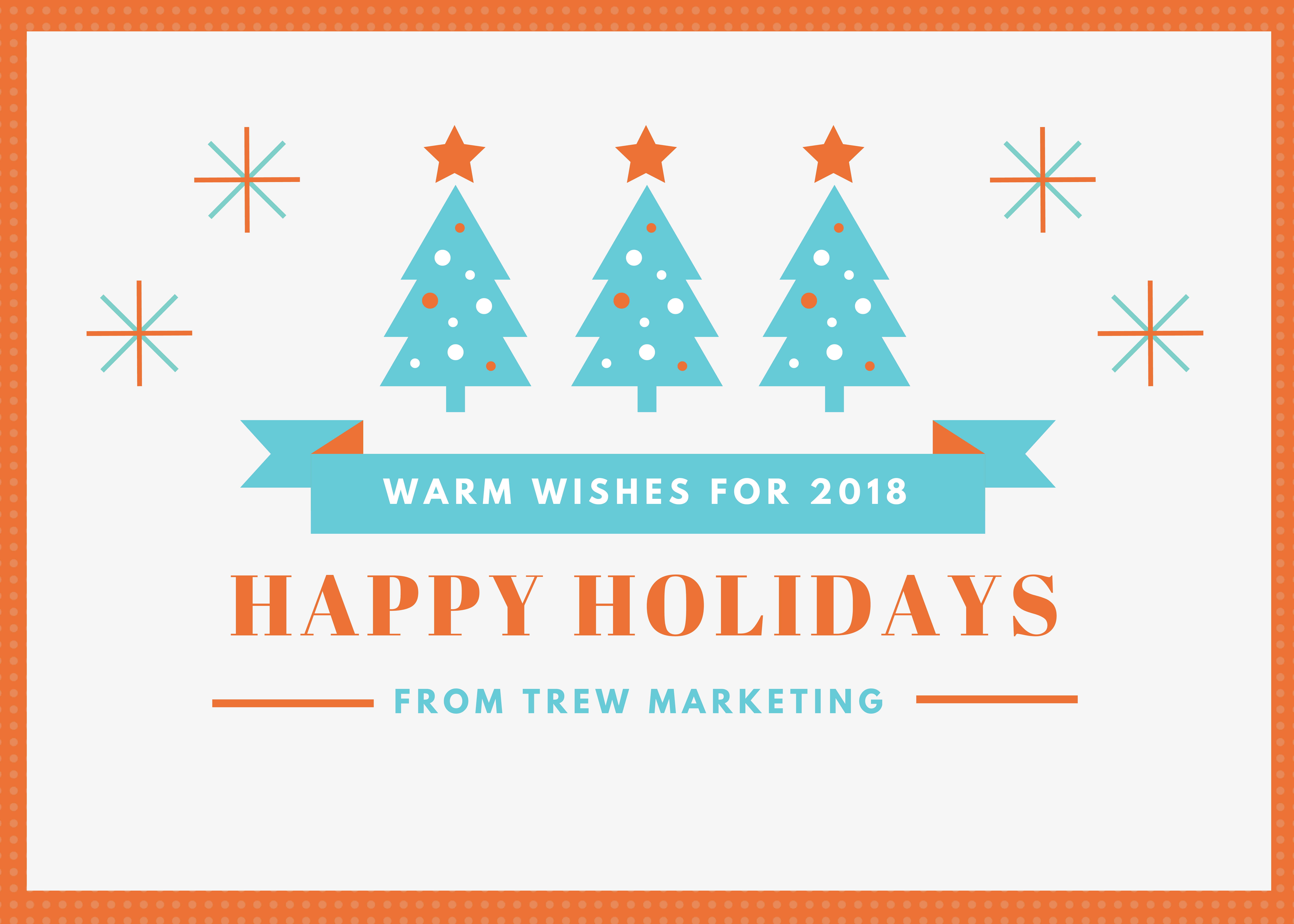 We are TREW-ly thankful for the shared experiences and collaborations we've had, and we can't wait to see what the new year will bring. We hope you have a wonderful holiday filled with family, friends and laughter.
To wrap up 2018, we wanted to share a few of our favorite blog posts from this year.
Top 5 Blog Posts of 2018:
1. Five Critical Steps to Developing a Marketing Plan
Without planning and a sound strategy, how can you know where you are going or what you need to do to get there? Here are five steps to develop your marketing plan. Read Blog
2. Introduction to Message Mapping for Effective Communication
Whether you are launching your company, introducing the next big product, or preparing for other major marketing campaigns, messaging mapping is an important step in communicating effectively. Read Blog
3. Buyer Personas: 8 Questions to Profile Your Customer
During the marketing strategy phase, it's important to know the different personalities that make up your target audience, what they care about, and what they need so you can communicate with them in the most relevant way possible. Learn How
4. 5 Tips for a Successful Product Launch
Generating brand awareness, justifying the budget, and establishing credibility are only a fraction of the challenges you will face during product launch. Understanding these challenges helps increase your chances for success. Learn More
5. Top 6 Topics for Sales + Marketing Alignment Sessions
Your sales and marketing team are valuable resources. Studies show that aligning your sales and marketing teams leads to sales and marketing success. A key way to foster this teamwork is through thoughtfully planned working sessions. Learn More
We hope you have a wonderful holiday season and we can't wait to see you in the new year!
Jump into the new year ready for marketing success by downloading our free ebook, "Smart Marketing for Engineers: Build Your Foundation."