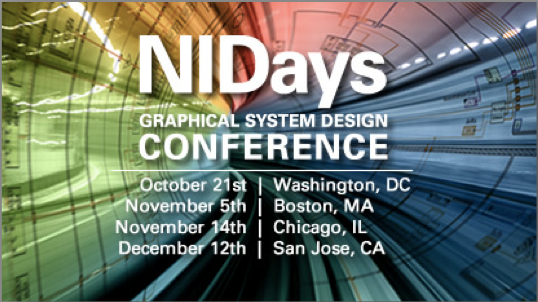 To complement their NIDays Conference in San Jose, California, National Instruments is hosting an event dedicated to helping grow their ecosystem's business in the region on Wednesday, December 11th. TREW Marketing will present "5 Ways to Get Found Online" as part of the line up for the NI Alliance Day Marketing and Business track.
Jordan Randall, who manages the NI partner ecosystems and services in California, shared, "The Alliance Partner Network is an invaluable extension to the National Instruments' sales and marketing departments. Partners add new IP to our platform, and help us reach new customers through the unique services they offer. With TREW Marketing's industry expertise and strong track record of helping NI partners achieve their marketing objectives, TREW is a key contributor to achieving our joint goals."
Jordan challenged TREW to present on exploring ways to better sell and market to NI's customers, and we instantly thought of online marketing. We all look to the web, either through searching or from a trusted source, to help us find answers -- and our target customers are doing the same. NI partners must ensure that their ideal future customer can easily find them online when they are looking for information. During our session, we'll discuss 5 online marketing tactics, including building a presence on ni.com, that partners can quickly implement to attract more interest and capture leads online.
We'll share more presentation details and partner feedback after the event. But in the meantime, if you want to stay connected real-time, please follow @TREWMarketing, @GGRachel and #NIDays on Twitter.
Need more information about Online Marketing? Download Inbound Marketing: 5 Keys to Generating Leads on your Website, or contact TREW to schedule a marketing consultation.