One of the foundational marketing projects TREW recommends to our engineering clients before ever writing a piece of content or website code is SEO strategy and topic cluster development. With an inbound approach to marketing we typically want to see your organic traffic comprising of at least 50% of your overall site visits followed by direct (brand awareness) and referral (earned inbound links) traffic. Because of this, your content plan and web pages should be informed by your topic cluster development.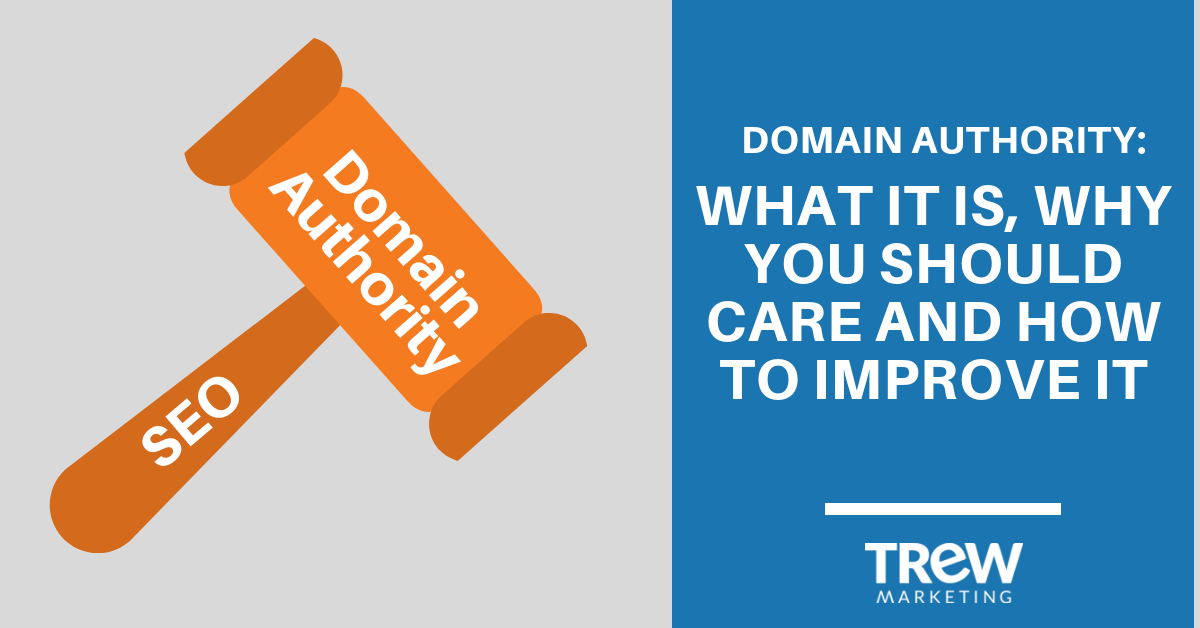 While we look at several KPIs to indicate performance of your SEO strategy, one of the overall predictors is domain authority. Domain authority is "is a score developed by Moz that predicts how well a website will rank on search engine result pages (SERP). Domain authority scores range from one to 100, with higher scores corresponding to a greater ability to rank. " It was developed with machine learning in order to mirror that of the Google algorithm as much as possible.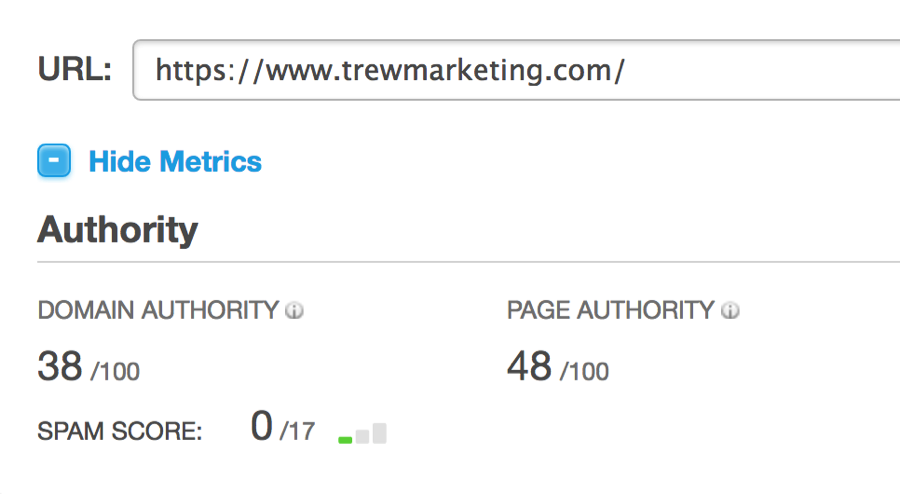 TREW Marketing's domain authority from Moz
Side note: There are many "SEO experts" out there but TREW refers to and recommends the content on search from Moz due to their commitment to "making the web a better place." Their core values, research, content and community are all exceptionally well aligned to TREW's own values.
What is a good score?
The score is built off a logarithmic scale, which means, for example, it is easier to improve your score from 20 to 30 than to go from 70-80. As you increase your score over time, it becomes more difficult to move the needle. The top 100 sites, such as Amazon, Facebook, Wikipedia are all at close or at 100. This is because the number of indexed pages they have on their site and inbound links are huge.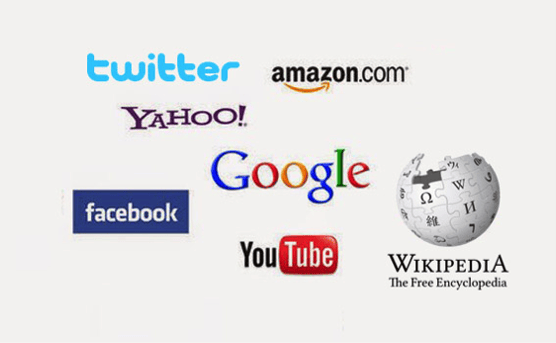 Websites such as Amazon and Wikipedia have the highest domain authority, near 100.
Because of this TREW looks at two things when determining what success looks like for your SEO strategy:
Incremental improvement overtime (typically quarterly)
A goal number based off comparable sites
3 Ways to Improve Your Domain Authority:
Follow all on-page SEO best practices on every page of your site
Continuous content development including blogs and gated content, causing Google to index your site more frequently
Getting more inbound links from other well-linked to pages. Earning inbound links indicate that the content is worthy of getting ranked because others trust it enough to link to the content .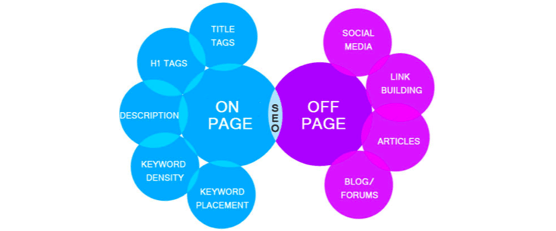 Increase domain authority by following on- and off-page SEO best practices.
TREW can help you improve your domain authority, increasing search traffic and visit-to-lead conversions on your site. Our process includes:
Building current state metrics and insights (start by calculating your domain authority here)
Develop topic clusters and define new content needed
Auditing your existing website and content
Create pillar pages for your topic clusters
Identifying link-building opportunities, which are often found by looking at your existing referral traffic, partner co-marketing, social media, guest blogging or articles with industry publications and associations.
Monitoring search KPIs on a quarterly basis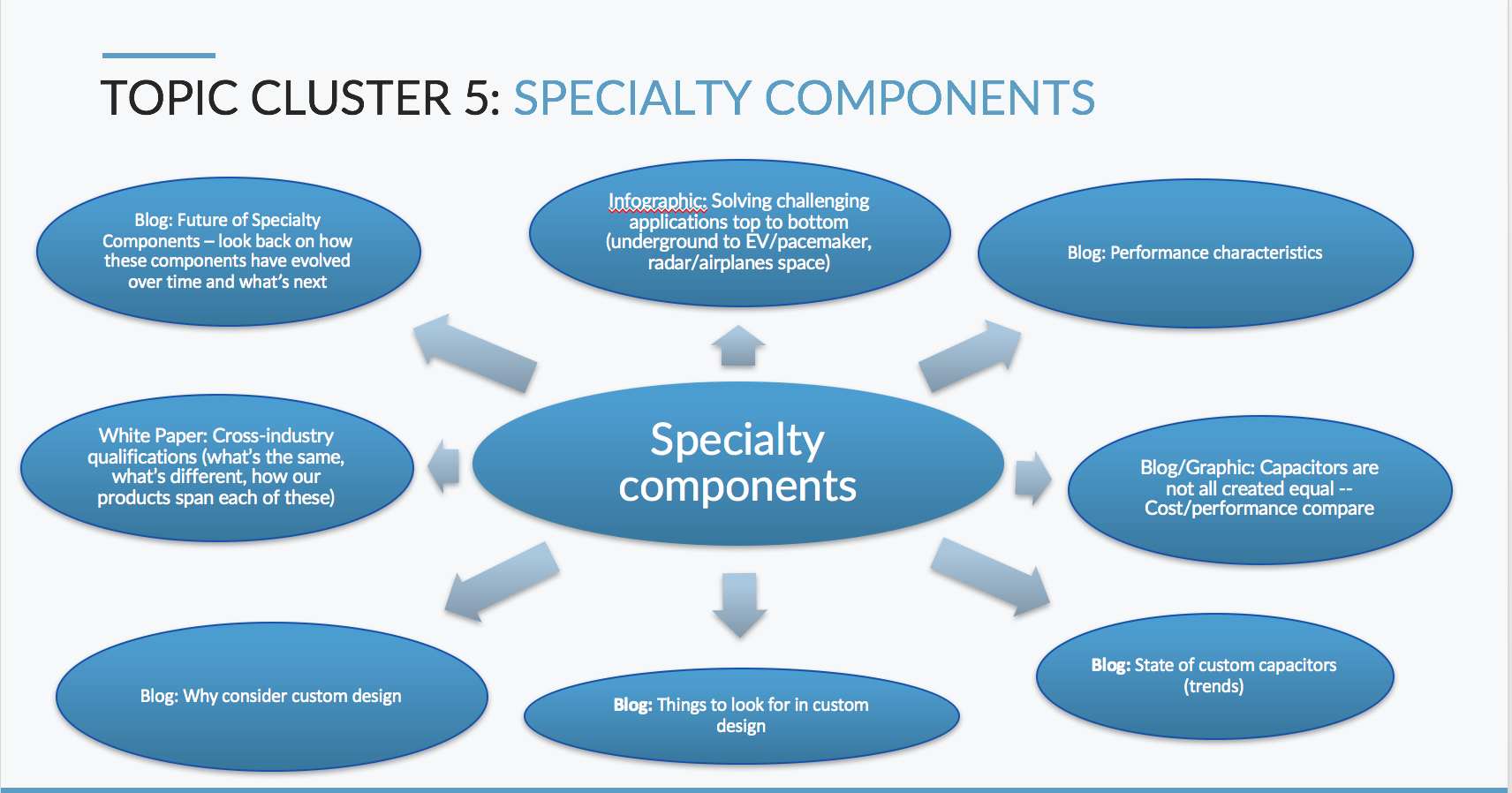 An example of TREW's topic cluster development process.
Want to learn how to optimize your website's SEO? Download TREW's free SEO Getting-Started Guide to learn best-practices for improving your organic search traffic.

Request a website audit today to find out how you can attract more visitors and grow leads.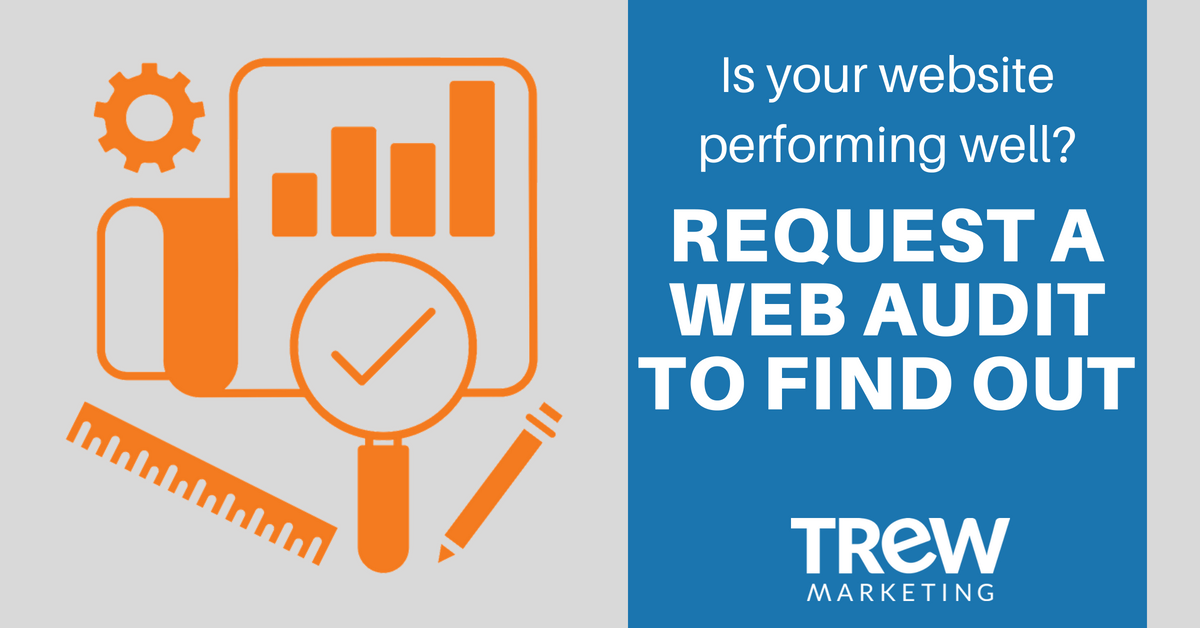 This blog post has been updated from its original publication in March 31, 2017.